Marist women's soccer announces 8-player recruiting class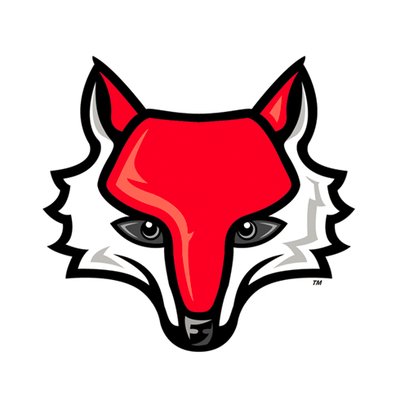 POUGHKEEPSIE, New York – Marist Women's Soccer has signed eight student-athletes to suit up for the Red Foxes ahead of the 2019 season, Head Coach Leigh Howard announced on Friday.
The class consists of seven freshmen and one transfer. All eight newcomers hail from the tri-state area; four arrive from New Jersey, while there are two natives from New York and Connecticut.
"Our staff is excited to welcome these newcomers to the program and to begin to integrate them into our growing culture," said Head Coach Leigh Howard. "With these eight players, we add talent on both the offensive and defensive ends of the field, and continue to increase the depth of our team. Each of these players brings a different skill set to the table, and we are looking forward to seeing how that complements the qualities that already exist with our returning group."
Leah Barbieri
Forward | Glastonbury, Connecticut | Glastonbury High School
Leah Barbieri has spent the previous two seasons at Oakwood Soccer Club as part of the U.S. Soccer Development Academy.
In her tenure with the U-18/19 side, she appeared in 44 games over two seasons, making 31 starts.
During the 2018-2019 campaign, she scored nine goals in 19 games, and posted a 78.9 shot percentage.
A year before that, she tallied nine goals across 25 contests for the team.
Brooke Cergol
Forward | Mt. Sinai, New York | Mt. Sinai High School
Brooke Cergol spent six years on Mt. Sinai High School's varsity team, scoring 47 goals and 16 assists and helping the Mustangs to its first-ever Suffolk County championship in 2016.
In her career, she was a two-time All-State, three-time All-County, team captain and team MVP honoree.
Cergol played club ball with SUSA Academy's ECNL G01, a 2017 NPL National Champion and 2018 semifinalist.
She also played basketball in high school, scoring 1,000 points and winning the Suffolk Class A title last season.
Sydney Dydensborg
Defender | Mountain Lakes, New Jersey | Mountain Lakes High School
Sydney Dydensborg adds to the back line, with experience as a central defender.
At Mountain Lakes High School, Dydensborg helped lead the Lakers to its first-ever sectional title in 2017. She also earned First Team All-State and NJAC All-Conference honors.
In 2018, she was named to the United Soccer Coaches Fall Girls High School All-East Region Team and the New Jersey Girls Soccer Coaches Association North I Top 20 Team.
Dydensborg was a member of the STA 2001 Girls NPL club under coach Ed Duddy.
Kayla Flynn
Defender | East Brunswick, NJ | East Brunswick High School
Kayla Flynn arrives from East Brunswick High School, where she totaled six goals and 22 assists from 2015-2018.
As a senior, she notched the game-winning assist in the 2018 Greater Middlesex Conference Championship and earned All-Conference accolades.
Since she was 12 years old, Flynn was a part of FC Copa Academy, playing for the girls 2000/2001 National League team.
During her time at FC Copa, the program won various state and regional titles, while participating in showcase events from Disney, NCFC, and the Jefferson Cup.
Molly Rotondo
Midfielder | Redding, CT | Lauralton Hall High School
Molly Rotondo brings experience as a forward and midfielder to the Red Foxes.
Playing soccer since she was three years old, she began competing at the ECNL level when she was 11.
Rotondo suited up for the Farmington Sports Arena FC Academy U-18/19 program.
At the high school level, she was an All-State and All-Conference First Team selection for Lauralton Hall.
Melina Serrao
Midfielder/Defender | Oceanside, New York | Oceanside High School
Melina Serrao joins Cergol as the two Red Foxes from Long Island.
In the 2018 season, she posted 12 goals and eight assists for Oceanside High School, helping her team to a 10-1-2 record.
Serrao also saw time with FC Fury NY's U-18/19 club in the U.S. Soccer Development Academy.
Listed as a defender, she appeared in five matches in 2018-19, making one start.
Samantha Sturno
Defender | Wyckoff, NJ | Ramapo High School
Samantha Sturno spent her freshman and sophomore years on the Ramapo soccer team before turning to club soccer full-time.
During her high school career, Ramapo won the 2015 Group 2 state championship, and Sturno garnered All-Bergen County Third Team honors in 2016.
Sturno's club team was the Princeton Soccer Association National '00, of U.S. Youth Soccer's National League.
During her tenure, PSA racked up USYS National League championships in 2017-18, a National Championship semifinal appearance in 2018, five N.J. State Cup titles, and a Region I ERL championship. The National '00 was ranked No. 1 nationally for multiple years while played.
Brittany Van Lenten
Defender | Vernon, NJ | Pope John XXIII (Monmouth)
Brittany Van Lenten heads to Poughkeepsie after two seasons with MAAC-rival Monmouth.
During her two years, Monmouth won both the MAAC regular season and tournament championships.
As a freshman, she appeared in seven games across 82 minutes. She did not see any game action in 2018.
In high school, Van Lenten scored nine goals and 12 assists during her career, garnering the Lions' team defensive MVP and NJACC First Team All-Conference honors in her senior season.