Manya Puppione hired as Marymount women's soccer head coach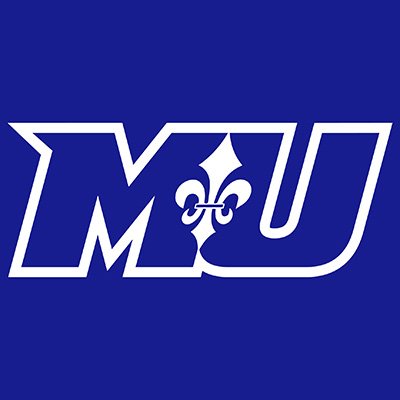 ARLINGTON, Va. (Via Marymount University) – Marymount University Director of Athletics Jamie Reynolds announced this week the official hiring of the women's soccer program's eighth coach, naming Manya Puppione the new head coach.
"We are excited for Manya to join our team," Reynolds said. "Her experience and success in her playing and coaching career, coupled with her passion for developing the whole-person align perfectly with the beliefs and values of our department. I am very excited to see what the future holds for our women's soccer program under her leadership."
Puppione has been coaching soccer for almost 13 years at many different levels, most recently at Division I University of Maryland for the past three seasons where she was an assistant coach.
"I am so grateful to have been chosen to lead the Marymount University women's soccer program," Puppione said about joining the Saints. "This is a tremendous honor to be a part of such an amazing athletic department that is moving forward in a positive direction. I want to thank Director of Athletics Jamie Reynolds, Sarah Gustin-Hamrock and the rest of the search committee for the opportunity to be a part of the Saint family."
In just three short seasons, she helped Maryland make significant strides including a four-win improvement in 2016 with an unbeaten record in non-conference play. In 2018, the Terps more than doubled their Big 10 scoring output with 10 goals in conference play and cut their goals against by a third in just one year. Her recruiting efforts also brought in a top-25 recruiting class.
A decorated professional and national team player, Puppione played at one time with 13 of the 23 players that made up the roster of the United States' 2015 World Cup champions. She also played with two FIFA World Players of the Year in Marta and Carli Lloyd, and helped the US capture the 2002 FIFA U-19 World Cup title.
Hailing from Bridgeport, Connecticut, she was in the national team system through a variety of age groups from 2002 to 2008. She was a member of a pair of U-21 national teams that won back-to-back Nordic Cups in 2004 and 2005, then won the same championship as a U-23 member in 2007.
In those youth national teams, Puppione joined up with other notable US standouts such as Lloyd, Megan Rapinoe, Heather O'Reilly, Lauren Holiday, and Amy Rodriguez.
She was also a member of the Los Angeles Sol of Women's Professional Soccer (WPS) alongside five-time FIFA World Player of the Year Marta, where they won the regular-season title in 2009 and advanced to the playoff finals. The following season, she moved to WPS' Atlanta Beat, teaming up with World Cup and Olympic champion Tobin Heath before transitioning her career to Iceland.
Remaining in Europe, she played in Finland for Aland United and was voted Naisten Liiga Player of the Year after breaking the league record for goals.
When she returned to the states, she played for Sky Blue FC in 2013 where they advanced to the National Women's Soccer League (NWSL) semifinals.
A Division I standout in college, she played for Arizona State from 2002 to 2006, being named a Freshman All-American in 2002. She also was successful in the classroom, collecting NSCAA Academic All-American honors in 2004 and ASU Sparky Female Scholar of the Year award. She graduated with a degree in journalism and mass communication from Arizona State before earning a master's degree at the University of New Haven in business administration in 2008.
During her time in Connecticut, she had various roles in clubs throughout the state, including as a staff coach at USSF training centers.
"My vision of the program is not just focused on coaching them on the field but off of the field as well, developing and guiding them into exceptional women," Puppione continued. "Fostering a high-standard environment coupled with a positive family culture is very important to me, so I am excited to get going with this group of Saints who are continuing to strive for greatness together."
Puppione will begin her duties with the Marymount women's soccer program on April 28.