LSU Soccer announces Debbie Hensley as interim head coach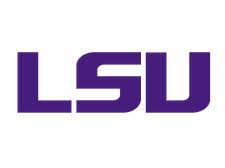 Baton Rouge, La. – Debbie Hensley, who spent 12 years on LSU's staff from 2005-2016, has been appointed as the interim head coach for the LSU soccer team, the LSU Department of Athletics announced on Monday afternoon.
"I had a wonderful experience helping build the foundation of the LSU soccer program into what it is today," Hensley said. "I am excited to be able to step in and assist during this time of transition. LSU has a great group of student-athletes and I'm looking forward to helping them develop on the field and most importantly, all aspects of their lives."
Hensley has an immense knowledge of the LSU soccer program as she served as the associate head coach for the final nine years of her initial tenure in Baton Rouge. Hensley played a major role in helping LSU develop into a championship-contending program as the Tigers claimed four SEC West titles and made four trips to the NCAA Tournament in a five-year span during the 2007, 2008, 2009, and 2011 seasons. LSU made its fifth trip to the NCAA Tournament with Hensley on staff in 2015 as well.
Hensley has 21 years of coaching experience at the Division I level and she most recently served as LSU's associate head coach from 2008 to 2016. Her coaching career began as an assistant at Furman University from 1996 to 1998. She was the head coach at Western Carolina for six years from 1999-2004 as she started the program from scratch; during her time at Western Carolina, Hensley compiled a record of 59-50-11 before she came to Baton Rouge to assist with LSU soccer.
"Debbie is a veteran coach who brings a wealth of knowledge and experience," said Athletic Director Scott Woodward. "She is also a terrific leader of young women with great passion for the collegiate game. We are glad to have her back at LSU during this time."
Hensley helped recruit a number of the current student-athletes on the roster to Baton Rouge and she still has a good tab on the squad as she has spent the last two seasons helping out with SEC Network broadcasts of LSU soccer matches.
Hensley was a two-sport star at Georgia Southern in softball and soccer. She graduated with a degree in education from Georgia Southern in 1996 and a master's degree in health and exercise science from Furman in 1998. On the pitch, Hensley was a three-time first-team All-SoCon selection and led the conference in scoring in 1994 and 1995. She was selected to play in the Umbro Select College All-Star Classic after being named an NSCAA Regional All-American and All-Region honoree in 1995, and she was named the Georgia Female College Athlete of the year by the Georgia Hall of Fame the same year. On the softball field, she was a first-team all-conference selection and owns Georgia Southern's career records for stolen bases and runs scored. She was inducted into the GSU Athletics Hall of Fame in 2016.