Loyola Chicago men's soccer program adds Steve Bode to staff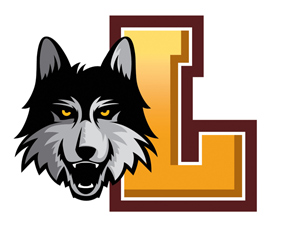 CHICAGO (Via Loyola University) – Loyola University Chicago men's soccer head coach Neil Jones announced today (April 8) the hiring of Steve Bode as an assistant coach.
An MLS draftee in 2008, Bode most recently worked as the head coach for the Chicago FC United of the United Soccer Leagues' (USL) League Two. In 2018, the team captured the central conference championship and advanced to the league semifinal under his tutelage. Four MLS SuperDraft selections played for Bode, including former Rambler captain Grant Stoneman.
A native of Milwaukee, Wisconsin, Bode earned his United States Soccer Federation (USSF) Class-A Senior License in September of 2018. In March of this year, he coached the U14 Youth National Team at a camp held in Frisco, Texas.
"The Loyola Men's Soccer program is extremely excited to add Steve to our coaching staff," Jones said. "I have known him for a number of years now, and not only is he an outstanding coach and a fantastic recruiter, but most importantly he is a phenomenal person who cares about his student-athletes, and their experience while in college. Steve is a perfect fit for Loyola Chicago, and our entire program welcomes him, his wife Ashley, and their two sons Miles and George."
Bode spent a season at Brown University as an Assistant Coach. During that campaign, he played a key role in the development of six student-athletes that earned All-Ivy League selections.
Prior to Brown, he spent eight seasons as an assistant coach at Marquette, where he was named to the CollegeSoccerNews.com's Top Assistant Coaches list during his tenure with the Golden Eagles. While there, he coached three MU student-athletes that were drafted to the MLS in 2015, including the program's highest ever selection at No. 14 overall. Bode assisted in the development of 10 players that signed professional contracts, including four MLS draft selections.
In 2013, Bode helped coach a Marquette squad that reached its first-ever Sweet 16 prior to falling to the eventual national semifinalist Virginia Cavaliers. The postseason run capped an accomplished season that featured Big East regular season and tournament championships.
In 2012, Marquette earned the No. 7 overall seed in the NCAA Tournament, its first NCAA postseason appearance since 1997. In 2011, Bode was a member of the Marquette staff that earned Big East Coaching Staff of the Year honors after claiming their first Big East Conference championship.
The Ramblers finish their spring season on Sunday (April 14) in the the Chicago Cup held at Northwestern University.