Louisville City FC / Racing Louisville FC youth program adds Kincaid Schmidt to staff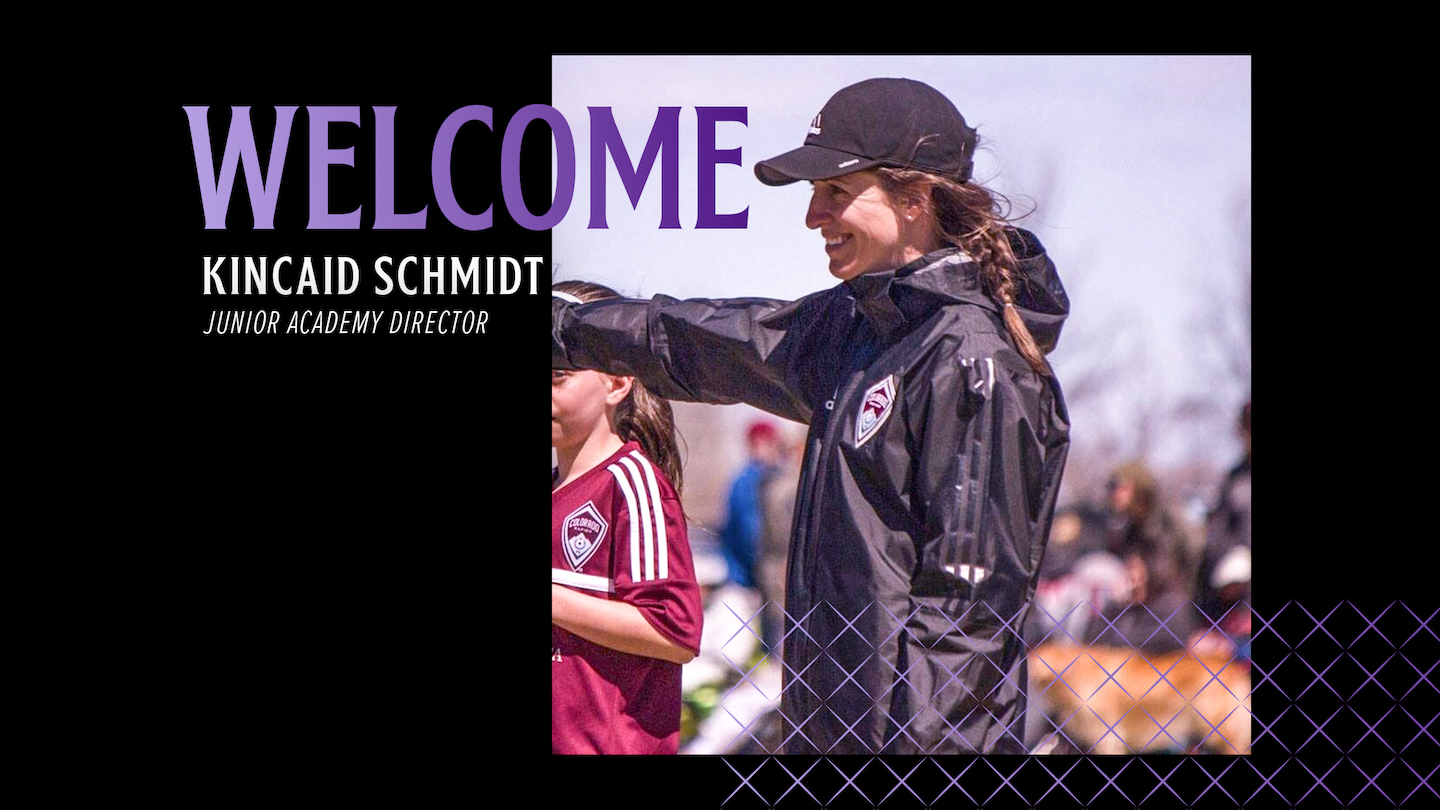 Louisville City FC / Racing Louisville FC's Director of Youth Mario Sanchez has appointed Kincaid Schmidt as Junior Academy Director.
Schmidt, who worked most recently for the Colorado Rapids Youth Soccer Club, will oversee the addition of U5-7 levels in Louisville and strengthen the existing U8-10 age groups. Those interested in enrolling a child within the new teams this year can receive the latest information by signing up for the academies' newsletter.
"For the bulk of my career I have committed to developing players at the foundation of youth soccer," said Schmidt, a defender during her own playing days. "At these ages we can capture the interest of young kids and inspire them to be lifelong soccer players and fans. I take great pride working to build a pipeline from these foundation age groups to the top levels of soccer."
The Florida native came up through the IMG Academy youth program and competed collegiately at Division II Flagler College in her home state. After graduating, she began what has so far amounted to 11 years in coaching for a Florida club before her move to Colorado.
With the Rapids, Schmidt concentrated on the junior academy before taking a leadership role in 2017 as a Zone 1 Technical Director overseeing ages 5-10 player development.
"Kincaid's passion for kids and, most importantly, her love for the game of soccer comes through as you spend more time with her," Sanchez said. "Her experience, specifically in the younger age groups, put her at the forefront of our search."
Schmidt holds a National A License, National Youth License and Grassroots Instructor License. In addition to working within the academies' youngest age groups, she will be tasked with seeking forward-thinking development opportunities to inspire a new generation of soccer players.
"The vision of the youth academy to develop more professional, collegiate and national team players than any other academy in the U.S. is inspiring," Schmidt said. "I am so excited for the opportunity to build on my experience within this organization that provides a clear pathway to high-level soccer for young players."
The LouCity and Racing academies began play in 2020 with about 700 girls and boys wearing the colors and crests of their respective first teams. Both compete within the Elite Clubs National League, a premier youth circuit, and will house operations alongside the professional clubs within the new soccer training facility under construction at Champions Park in 2021.
Last month, Oldham County native Elijah Wynder became the first player to complete LouCity's path to pro, signing a professional deal with the club after two years on a USL Academy contract. Similar first team opportunities are expected when expansion side Racing Louisville FC begins National Women's Soccer League play this year.