Longtime Notre Dame men's soccer coach Bobby Clark retires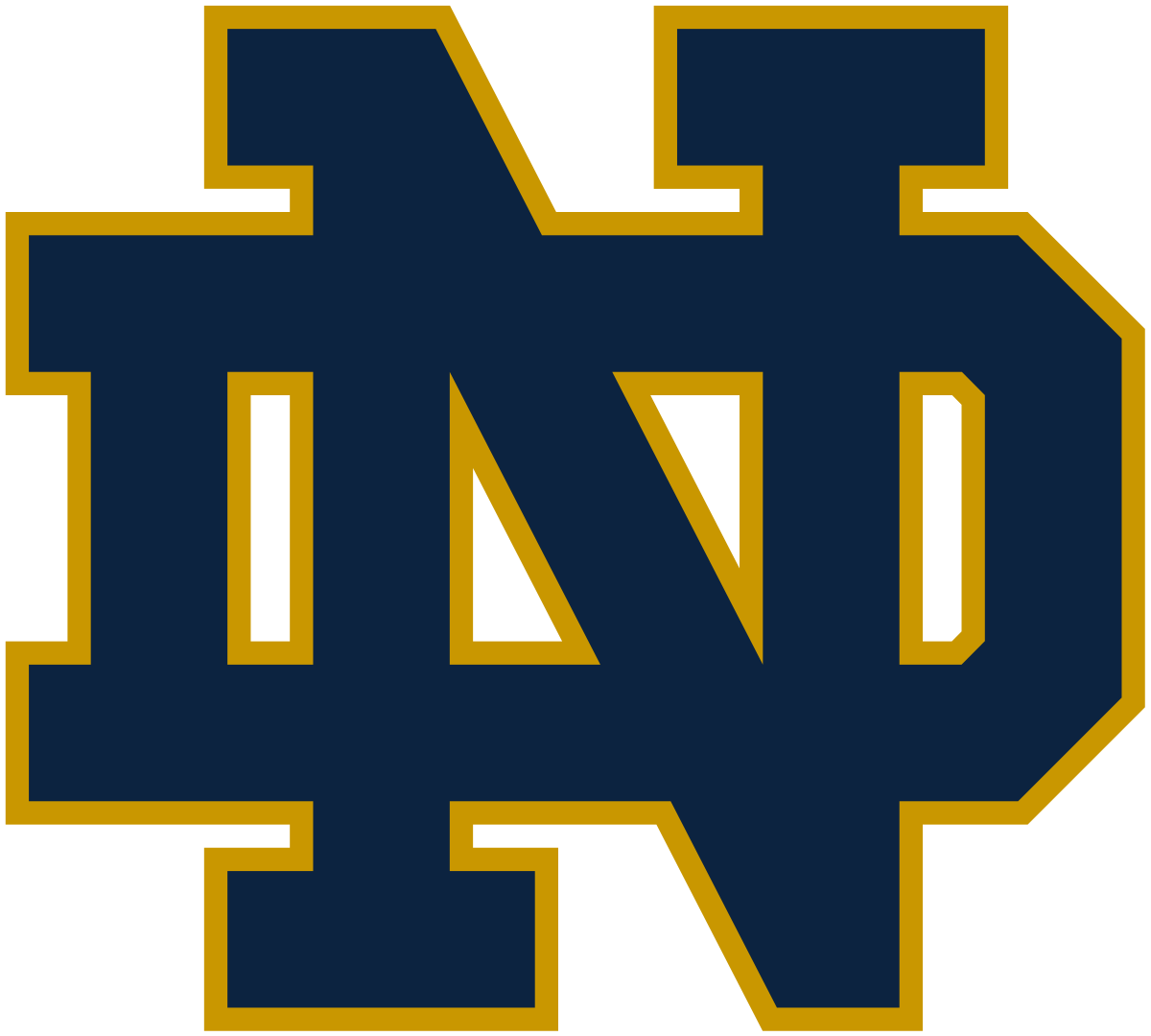 NOTRE DAME, Ind. (Via Notre Dame) – After 31 highly successful seasons produced 369 victories as a collegiate men's soccer head coach–216 of those, highlighted by the 2013 NCAA title, during the last 17 years in that role at the University of Notre Dame—the Bobby Clark coaching era has ended.
Clark announced his retirement today, nine days after his current Irish team saw its 2017 season come to a close in the second round of the NCAA Championship. That marked the 16th appearance for a Clark-coached Notre Dame side in the NCAA bracket in a season that saw the Irish reach the number-one ranking in the polls early in the year.
"I just finished telling our team that this, my 17th season at Notre Dame, will be my last," said Clark. "This has been possibly the hardest decision I have had to make in my time at Notre Dame. I have loved my time at this University and, although I have kept postponing retirement, with my 73rd birthday coming up next year I felt it was time to be in a position to spend quality time with Bette, my wife of almost 50 years, my children and importantly my seven grandchildren. I have always looked at my team as extended family, so the players will be greatly missed. If I stretch my collegiate coaching career back to when I began at Dartmouth back in 1985 then I really do have a lot of extended family.
"Giving up a dream job teaching the sport that I am addicted to has not been easy. Never a week goes by without one of my former players dropping me an email or making a call. The biggest part of being a teacher/coach is that you, and the sport you teach, help them grow up in a positive yet competitive environment. That has been very fulfilling, but doing it in the special environment that has been created around Notre Dame is very rewarding. I must thank the Notre Dame athletic department, which is superbly run, all my assistant coaches, trainers, administrators, fellow coaches in other sports, the support staff and everyone who has helped make this a very special 17 years of my life."
After coming to Notre Dame in January 2001, Clark quickly set about putting the Irish back into the national collegiate soccer conversation on a consistent basis. In the two seasons prior to his arrival, the program suffered consecutive losing campaigns, but under Clark Notre Dame compiled a winning record every season en route to an impressive 216-93-55 (.669) mark. The Fighting Irish ranked in the final United Soccer Coaches poll in 14 of Clark's first 16 seasons and finished the 2017 regular season rated 12th. Each of his last six Notre Dame teams earned a top-16 NCAA seed.
"Bobby Clark was born to teach, and the University of Notre Dame is very fortunate that for the last 17 years of a highly distinguished career his classroom was the Notre Dame men's soccer program," said Notre Dame vice president and James E. Rohr director of athletics Jack Swarbrick.
"From Scotland to New Zealand to Zimbabwe to the United States Bobby has used soccer as a means for impacting the lives of young men, and because he has thousands of young men have benefitted. Bobby's focus on family, integrity and excellence made him a perfect match for Notre Dame. We will miss him greatly, and while Bobby is in many ways irreplaceable, his legacy is equally indelible."
Notre Dame finished the national title-winning 2013 campaign with a remarkable 17-1-6 record while playing one of the most difficult schedules in the country. The Irish opened the season with a 13-game unbeaten streak, which catapulted them to number one in the national polls for the first time in program history. After suffering their lone loss of the season to Virginia, the Irish finished the campaign with a 10-game unbeaten streak (9-0-1). The NCAA crown helped earn Clark the 2013 United Soccer Coaches Division I Coach of the Year honor.
Clark also led his Notre Dame squads to two BIG EAST Tournament titles (2003 and 2012), three BIG EAST regular-season crowns (2004, 2007 and 2008), a share of the 2013 Atlantic Coast Conference regular-season championship (in the program's first season in that challenging league) and the outright 2014 ACC Coastal Division championship title. His Irish were the number-one overall seeds in the 2012 and 2014 NCAA brackets.
During Clark's Notre Dame tenure, 15 Irish players were honorees on United Soccer Coaches All-America squads. Ten conference players of the year, including 2016 ACC Offensive Player of the Year Jon Gallagher, suited up for Notre Dame under Clark, along with 30 all-conference first-team selections, 11 CoSIDA Academic All-America recipients and 27 MLS SuperDraft choices (20 since 2008). Among his most recognized players have been 2006 MAC Hermann Trophy recipient Joseph Lapira and current U.S. National Team member Matt Besler.
Clark became Notre Dame's all-time wins leader during the 2011 campaign. For his dedication and commitment to the Irish men's soccer program, the Notre Dame Monogram Club awarded Clark an honorary monogram in June 2011.
Winning was synonymous with Clark wherever he coached. His 31-year collegiate resume produced a glossy .676 winning percentage and a 369-156-80 mark. Prior to becoming Notre Dame's fifth head coach, he had successful coaching stints at Dartmouth (82-42-13 record in 1985-93, two NCAA quarterfinal appearances) and Stanford (71-21-12 record in 1996-2000, 1998 NCAA runner-up spot and 18-3-1 mark and number-one ranking in 2000). His teams at Notre Dame, Stanford and Dartmouth made 22 combined NCAA appearances. He produced the most successful era in the history of the Cardinal program. When he arrived on the Palo Alto, California, campus, he inherited a team that had produced consecutive 5-12 campaigns and had not posted a winning record in four years.
Clark compiled an impressive international soccer background as both coach and player. From 1994-96, as head coach of the New Zealand National Team, he produced a 21-12-3 mark while working with the Senior National Team and the Olympic squad along with the U-20 and U-17 teams. Clark also coached in Africa and in his native Scotland. In Zimbabwe, he was director of coaching with the Bulawayo Highlanders in the Zimbabwean Super League for the 1983-84 season. In Scotland, he was the youth coach with Aberdeen F.C. in the Scottish Premier League. He was also one of the Scottish Football Association's staff coaches.
Prior to coaching, Clark enjoyed a distinguished professional playing career in the Scottish League. From 1962-82, he made more than 800 first-team appearances, 696 of which were with the Aberdeen Dons from 1965-1982. With the Dons, Clark won the 1970 Scottish Cup, the 1976 League Cup and the 1980 Premier League Championship. Clark, who represented Scotland at every level of professional soccer, was involved in three of Scotland's World Cup campaigns as a player in 1970, 1974 and 1978, contributing to the Scottish squad that advanced to the finals of the 1978 World Cup in Argentina.
Born in Glasgow, Scotland, Clark graduated from Jordanhill College in 1967. Among his former assistants now holding head coaching positions are his youngest son, Jamie, now at Washington; Brian Wiese, currently head coach at Georgetown; Mike Avery at Valparaiso, and Chad Riley at Dartmouth. Castleton State (Vermont) coach John O'Connor worked under Clark at Dartmouth–as did Geoff Wheeler, who is coach at Wesleyan.