Long Island SC announces two additions to Girls DA coaching staff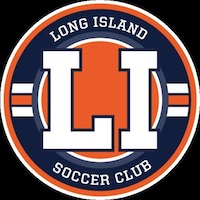 (Via Long Island SC) – Long Island Soccer Club has announced the additions of Amanda Ferranti and Lauren Gallagher to the Girls' Development Academy coaching staff.
Ferranti will serve as an Associate Head Coach while Gallagher will serve as Mental Fitness Coach as part of the club's Female-First Initiative, a coaching model that prioritizes integrating the female perspective, insight, and expertise into the culture of each and every girls' team at Long Island SC.
Both coaches will be working with all LISC technical directors to develop mental fitness initiatives throughout the club aimed at developing the psychological skills associated with good mental health, peak performance, and leadership for all athletes.
Ferranti, who has her master's degree in sports and exercise psychology, is the founder of Ferranti Empowerment where she specializes as a certified mental performance consultant for youth players, teams, and coaches. During her playing career, she helped lead Princeton University to the NCAA Tournament Final Four and won the Northeast Division with the Long Island Rough Riders.
"I chose Long Island SC because of the people," Ferranti said. "They're doing the right thing for the kids, not just on the field. I'm an advocate for mental health in youth sports and they're trying to train the kids as an entire person. It's a platform to have access to competitive athletes to teach them to build confidence and manage emotions through the game."
Gallagher, who has a master's degree in special education and a Ph.D. in school psychology, is a certified school psychologist. A co-founder of Sync It Up Sports, which connects players, coaches and parents via the psychological, social and team-building tools needed to succeed in team sports, Gallagher played soccer at Cornell University and has been coaching boys and girls soccer for the past 12 years.
"I am excited to be part of a club that values and prioritizes the female coaching perspective as a distinct part of their culture," Gallagher said. "LISC's commitment to developing a diverse coaching staff who works collaboratively ensures a dynamic and supportive environment for female athletes to grow, compete, and strive for excellence."
Additional Female-First coaches to be announced supporting the build out of new teams for Long Island SC Girls' Development Academy and teams that participate in other competitive leagues.