Lipscomb women's soccer signs transfers from Georgia and Penn State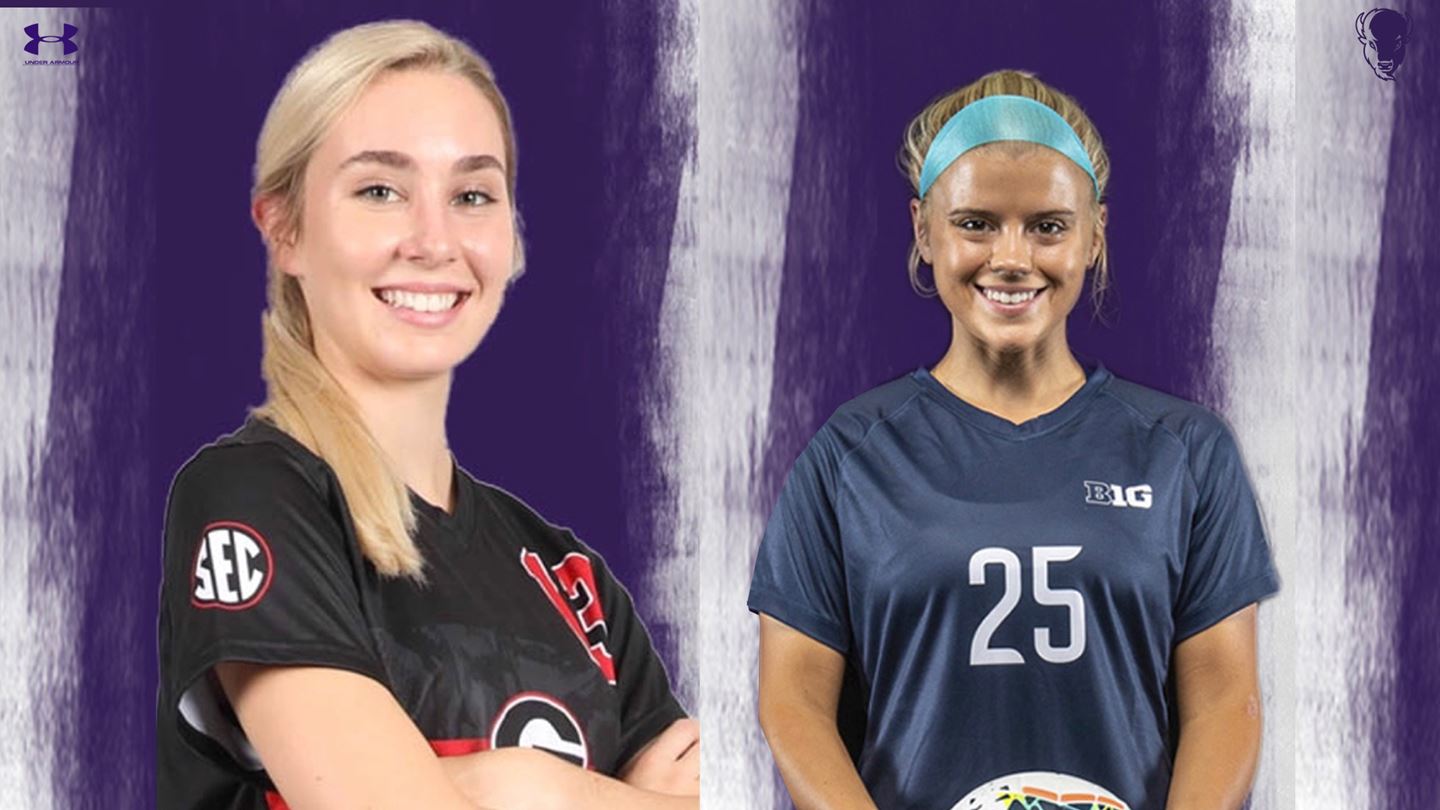 NASHVILLE – The Lipscomb University women's soccer team and head coach Kevin O'Brien announced the spring additions of two transfers, Tori Wheeler and Shelby Craft, who will be joining the Bisons by way of The University of Georgia and Penn State University, respectively.
"We have two great people, not to mention two great players joining our program this spring," O'Brien said. "These two additions will immediately make us more competitive on the field and, more importantly, stronger in our collective faith and ability to serve God through the platform of soccer. They desire to serve God in our community. They desire to serve God on missions trips abroad. And they desire to use their gifts and talents to serve the Kingdom in their daily lives. I am pumped that Tori and Shelby are joining the Lipscomb family."
Wheeler, who grew up in Washington before moving to Dunwoody, Georgia for her senior season of high school, saw minutes in seven games for the Bulldogs during her freshman season. She tallied one goal and two assists, including the game winning goal against Georgia State.
O'Brien had this to say about Wheeler: "I am thrilled that Tori has decided to become a Bison! I knew after our first conversation that she would be a perfect culture fit for our program because she has a heart that is congruent with our vision. Tori desires to compete at the highest level while glorifying God on that journey and that is exactly what we strive to do as a team." Speaking to her abilities on the field, O'Brien added, "Tori is a forward with size and pace and she can play anywhere across the attacking line. Her ball striking with both feet is very good and she is as comfortable setting up goals as she is scoring them. She'll be a fantastic addition to the team!"
A native of Abingdon, Virginia, Craft makes her way to Nashville after spending her freshman season at perennial power Penn State University. "What an incredible person and player we've got in Shelby," O'Brien said. "She's leaving one of the best programs in the nation because she feels called by God to marry her passions of faith and sport in a new way. I am thankful that she chose Lipscomb to fulfill this desire and I am confident that she'll have a profound impact on and off the field in the coming years."
Craft took part in nine matches for the Nittany Lions during her freshman campaign and was a member of the 2019 Big Ten Tournament team.
O'Brien added this in regards to her on the field impact, "Shelby is a tenacious defender that has the ball skills of a central midfielder. It is a rare skill set that will not only improve our defending, but Shelby's technical ability, vision, and passing accuracy will increase our team's ability to build out of the back and keep possession under pressure."
Lipscomb will welcome the squad back in early January in preparation for the competitive season that will be taking place this spring due to the COVID-19 pandemic. The Bisons will be looking to capture their fourth consecutive ASUN regular season title and book passage to their third consecutive NCAA Tournament.