LAFC signs 18-year-old Nathan Ordaz as Homegrown Player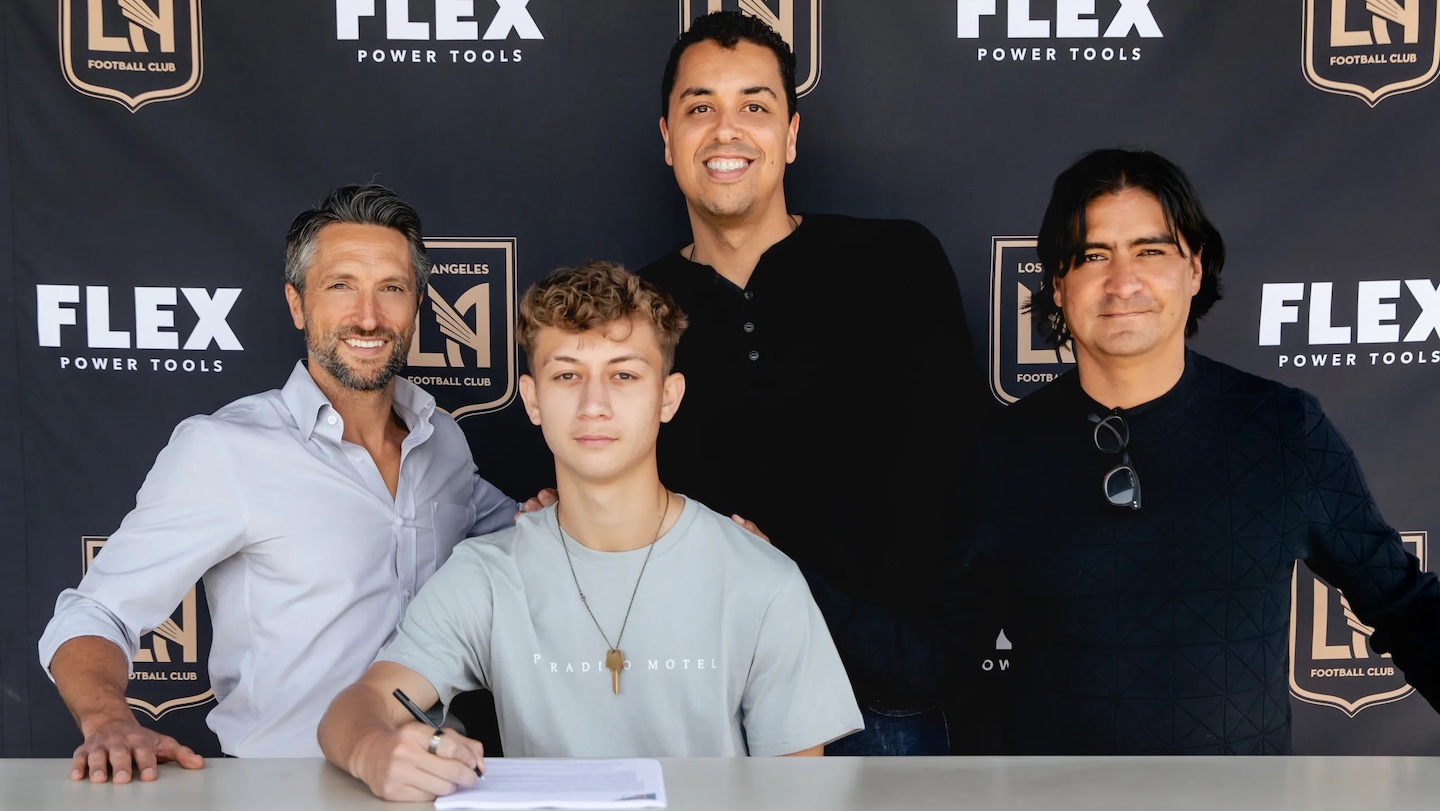 LAFC has signed San Fernando Valley native Nathan Ordaz as the fourth Homegrown player in Club history. Ordaz is guaranteed through 2025 with an option through 2026.
The 18-year-old forward will be eligible for loan with LAFC's USL affiliate club, the Las Vegas Lights FC, throughout the 2022 season.
"We are excited with the signing of Nathan Ordaz as our fourth-ever Homegrown signing," said LAFC Co-President and GM John Thorrington. "Nathan is an incredibly gifted player and it has been impressive to see him develop through the LAFC Academy. This signing is a testament to the hard work that has been going on for years from Nathan and all of our Academy coaches and staff."
Ordaz joined the LAFC academy in 2018 at the U-14 level from LAFC SoCal Youth (formerly Real SoCal). Ordaz progressed to play for LAFC at the U-15, U-17, and U-19 levels.
"It's great to be signing with LAFC, I worked hard to get to where I am and this is a great first step in my career," Ordaz said. "I am going to continue to work hard to get to the next level and it is great to join a team that plays in such an exciting fashion."
A resident of Encino, Ordaz remains eligible for three national teams – United States, El Salvador and Mexico. Nathan received his first international call up for El Salvador in 2021, joining the U-19 team in training camp. Later that year he joined the El Salvador Senior National Team in a training camp at Banc of California Stadium on December 10. Ordaz most recently represented El Salvador's U-19 squad at the 2022 Dallas Cup.
"Nathan has technique, intelligence, personality and speed," said LAFC Director of Football Operations Marco Antonio Garcés. "He unites these characteristics that are difficult to produce and are sought after."
Ordaz has also participated in Mexico's U-20 training camp and has recently been invited to the upcoming United States U-20 training camp in April.
Ordaz scored five goals in eight games in 2021 when MLS Next returned after pausing activity due to Covid-19. In the 2021 Fall season, Nathan registered 12 goals and six assists in just 14 matches for the LAFC Academy, earning the team a spot in the UPSL Western Region Championship, where he led LAFC to a fourth place national finish in Feb. 2022.
Ordaz made one appearance for the LAFC first team during the 2022 preseason, scoring a goal vs. Toronto FC on Feb. 2.
TRANSACTION – LAFC signs Nathan Ordaz to a Homegrown Contract from the LAFC Academy.