Kings Hammer SC announces 40 college commitments for 2016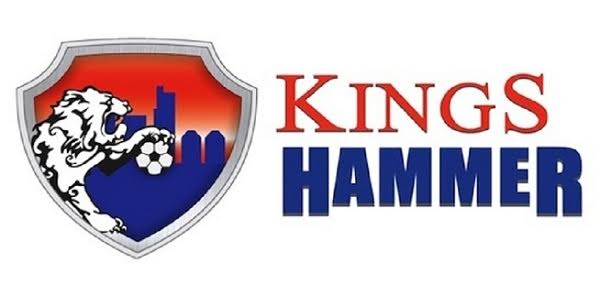 (Via Kings Hammer SC) – Kings Hammer SC has announced its class of 2016 college commitments. The club, which serves the communities of Cincinnati, Ohio and Northern Kentucky, has had a record 40 student athletes sign with their respective schools to continue their academic and athletic career.
"We have an amazing number of athletes moving on to play at various levels in college. We are extremely excited for all of these players both on and off the soccer field. They have been great role models for our younger players and have set the bar for our classes moving forward," said Women's Executive Director Tiffany Roberts.
Kevin McCloskey, Men's Executive Director, said, "We are committed to providing the best opportunity for all of our soccer athletes to play at the next level, whatever that may be for each individual. With over 40 players committed to play in college next year, this group has set the bar for future classes. These players have worked extremely hard and we are proud of them."
Kings Hammer SC 2016 College Commitments
Holyn Alf – University of Cincinnati
Sydney Kilgore – Indiana
Caroline Mink – Dayton
Libby Greenwell – University of Cincinnati
Lexi Carrier – Illinois
Peighton Cook – Ball State
Toni Bizzarro – Xavier University
Anna Richards – Murray State
Hannah Fischer – Northern Kentucky University
Alex Powell – Dayton
Haley Jordahl – Wake Forest
Jaelyn Cunningham – Illinois
Haley Moses – Ohio Northern University
Meredith Glover – Kenyon
Camille Wiliams – Carnegie Mellon
Jameira Lunsford – Memphis
Holly Schwarber – Morehead State University
Gracie Kunkel – Morehead State University
Anna Tessoff – UC Clermont College
Paige Mersmann – Mount Saint Joseph University
Lauren Kittle – Savannah College of Art & Design
Madison Wirth – Union University
Jodi Litzler – Cincinnati Christian University
Madison Bleska – Oakland City Indiana
Jenna Furest – West Virginia Wesleyan
Abby Thatcher – Center College
Emma Luciano – Marietta College
Allie McCauley – Mt St Joe Ohio
Ashley Schreiber – Asbury College
Alonzo Garcia Alvarez – Mt St Joseph University
Bryce Day – Northern Kentucky University
Chandler Gaunce – Transylvania University
Charlie Maciejewski – Bowling Green State University
Devin Morgan – Marshall University
Jared Leyland – Northern Kentucky University
Jacob Petrey – Northern Kentucky University
Ben Thieman – Mt. St Joseph University
Logan Parson – Carson Newman College
Tate Johnson – Centre College
Jack Smith – Whittenberg University