Kansas State soccer adds defender to 2021 recruiting class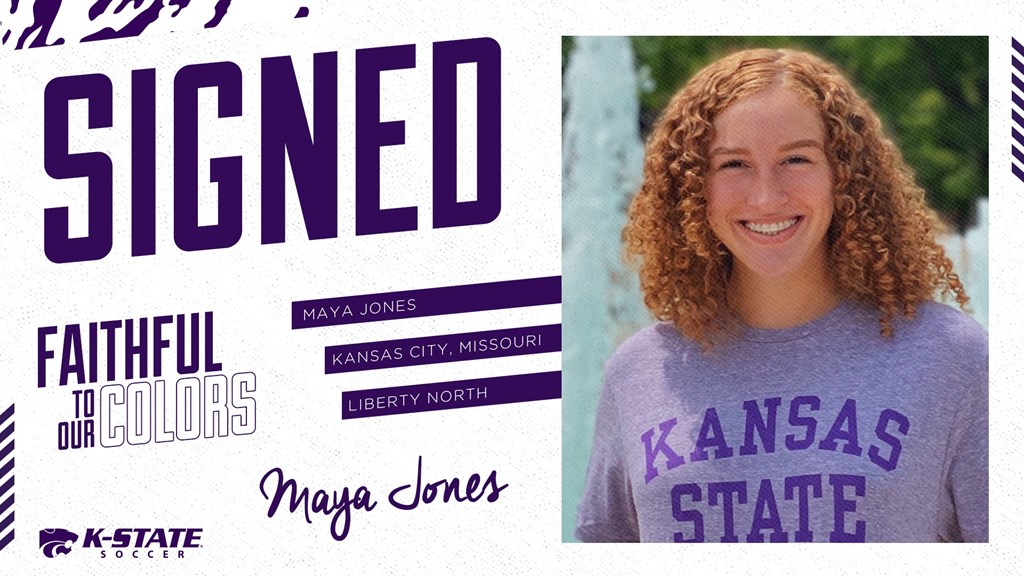 MANHATTAN, Kansas – Kansas State soccer head coach Mike Dibbini added another piece to the defensive backline for the 2021 season, as the Wildcats have added Maya Jones (Liberty North High School / KC Athletics).
"We are excited to add Maya to our signing class for the 2021 season," said Dibbini about the program's most recent addition. "She brings versatility to our program. She can play in the back and be a very good 1v1 defender with a presence. She also has the ability to play in the front line and cause problems. Her work ethic and soccer IQ are solid. We have the luxury of using her abilities in a few different positions and it allows us to utilize her where she can impact the program the most."
Jones, a product of Kansas City, Missouri, has tallied nine career goals from the backline. In her freshman year in 2018, she helped Liberty North to a Region 4 championship and a 16-3-3 overall record. Jones was an honorable mention All-State selection by the Missouri High School Soccer Coaches Association, Class 4 All-Region 4 First Team selection and All-Suburban Gold Conference First Team.
In 2019, Jones helped the Eagles to a 13-7-1 record and a runner-up finish in the Region 4 championship game. She received All-Suburban Gold Conference First Team honors for a second time.
In her club career, Jones played for Kansas City Athletics.
K-State capped its Big 12-only schedule with a record of 3-6-0. This marked the most wins in league play since the program started as a member of the Big 12 in 2017.
The Wildcats, winners of three of their final five matches, also clinched a seventh-place finish in the league standings which marked its highest finish in the league standings.
Kansas State 2021 Signees
Name, Position, Hometown, School
Adah Anderson, M, Kansas City, Mo., Park Hill South HS
Riley Baker, F, Flower Mound, Texas, Flower Mound HS
Rebecca Bartosh, M/D, Hiawatha First Nation, Ontario, Canada, Pittsburgh/Thomas A. Stewart
Katy Coffin, M, Grand Junction, Colo., Grand Junction HS

Aliyah El-Naggar, D, Mason, Ohio, Ohio State/Mason HS
Kenzi Gillispie, D, Newton, Kansas, Circle HS
Maya Jones, D, Kansas City, Missouri, Liberty North HS
Juliann Kidd, D, Houston, Texas, Memorial HS

Jael Larson, F, Durango, Colo., Arizona State/Durango HS
Joey Lujan, M, Gilbert, Arizona, Perry HS
Brooke Sullivan, F, Wichita, Kansas, Goddard HS

Kursten von Klahr, D, Kannapolis, N.C., North Carolina State/Northwest Cabrrus HS
Marisa Weichel, F, Papillion, Neb., Texas Tech/Papillion-LaVista South HS