José Mourinho, World Cup champs highlight United Soccer Coaches Digital Convention lineup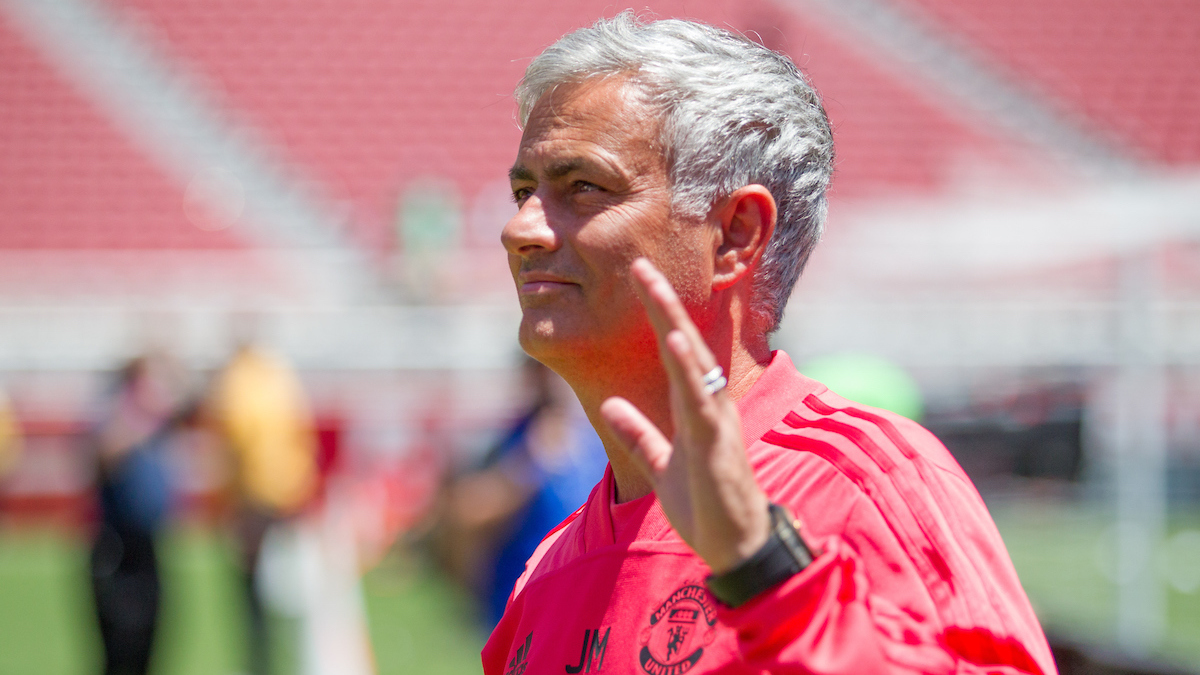 KANSAS CITY, Mo. – The United Soccer Coaches 2021 Digital Convention is taking place this week, January 11-15, featuring renowned presenters from around the world.
Included among the presenters is Tottenham Hotspur FC head coach José Mourinho, who is widely regarded as one of the greatest managers of all time. The 2010 FIFA World Coach of the Year will be conducting a 1-on-1 discussion moderated by Joe Cummings on Wednesday at 10:00 a.m. Central Time.
[+Register for the United Soccer Coaches 2021 Digital Convention]
Other featured presenters at this year's Digital Convention include such names as: Freya Coombe (Sky Blue FC), Keidane McAlpine (USC Trojans women's soccer), Emma Hayes (Chelsea FC Women), Jesse Marsch (Red Bull Salzburg) and Yael Averbuch West (Techne Futbol Founder).
Along with dozens of other high profile coaches from the professional ranks, college soccer and the youth game, United Soccer Coaches will host members of the U.S. Soccer Federation, including several World Cup champion coaches and players.
Three sessions that were recently added to the docket include: an interview with U.S. Men's National Team head coach Gregg Berhalter; a panel discussion with two-time FIFA World Cup Champion and Former USWNT head coach Jill Ellis, U.S. Soccer Coaching Development Educator Karla Thompson, and North Carolina FC youth coach Emma Thomson; as well as a Team VW Ambassador Panel featuring U.S. National Team players Tyler Adams, Crystal Dunn, Jordan Morris and Kelley O'Hara. All three sessions will be moderated by SiriusXM FC's Glenn Crooks.
"Volkswagen has been a terrific supporter of the Digital Convention," said Lynn Berling-Manuel, CEO of United Soccer Coaches. "Gregg Berhalter joining us as a first-time participant is an important addition for all of our coaches and Jill Ellis is always fantastic. The Team VW lineup also adds to the Convention excitement and was made possible with the help of Volkswagen."
[+View the Full United Soccer Coaches Convention Schedule]
See below for details on the newly-added sessions featuring members of U.S. Soccer:
Team VW Ambassador Panel
Monday, Jan. 11 at 11:20 a.m. CST
Featuring: Tyler Adams, Crystal Dunn, Jordan Morris, Kelley O'Hara
Topic: 2020 and 2021 soccer landscape
Interview with Gregg Berhalter
Monday, Jan. 11 at 5:30 p.m. CST
Topic: cultivating leadership, managing young players, FIFA World Cup Qualifying
Panel Discussion with Jill Ellis, Karla Thompson, and Emma Thomson
Tuesday, Jan. 12 at 4:15 p.m. CST
Topic: coaching education, development and mentorship for female coaches; SheChampions Mentorship program
Glenn Crooks hosts "The Coaching Academy" Wednesdays on SiriusXM FC, SiriusXM's exclusive 24/7 soccer channel (channel 157). Portions of these sessions will air on SiriusXM FC at a later date.