John Harkes ramps up coaching career, joins McLean Youth Soccer (Va.) as technical advisor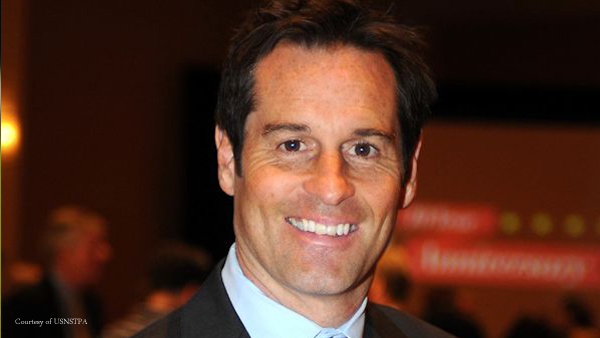 WASHINGTON – From star player at every level to professional assistant coach, television analyst, radio host and – most recently – travel soccer dad, John Harkes has worn almost every hat on offer in American soccer, and will continue to sport several at once for the foreseeable future.
The distinguished U.S. Men's National Team alumnus currently headlines a weekly drivetime SiriusXM show called "CounterAttack" with his old teammate Tony Meola, calls matches on a part-time basis for the beIN SPORT channel and supports his son Ian and daughters Lauren and Lily as their own soccer lives unfold.
+READ: McLean Youth Soccer (Va.) to join Club Champions League, replacing PWSI

And now Harkes has taken on the role of senior technical advisor at McLean Youth Soccer, joining his wife Cindi on the technical staff of the ambitious Northern Virginia club and making another splash on the local scene one year after luring the respected Ken Krieger from near neighbors Prince William Soccer, Inc.
"John's role encompasses goals and objectives of coach and player training programs, and player pathways progressing through the club from recreation through travel and elite programs," MYS executive director Louise Waxler told SoccerWire.com via email. "John's experience and proven track record as a player and coach at the highest levels of the sport enables him to assist our current technical leadership with club curriculum and technical strategy."
An English Premier League pioneer and two-time MLS Cup winner with D.C. United, Harkes worked as an assistant coach under Bruce Arena during his time in charge of the New York Red Bulls in 2006-07.
He remained immersed in the sport as his son Ian, a standout sophomore midfielder at Wake Forest, rose through the D.C.-area soccer scene. Lauren is bound for Clemson University's women's team this fall and Lily, a freshman at Bishop O'Connell High School, is entering the prime of her youth career.
+READ: USL PRO: Why Jay Vidovich's move from Wake Forest to Timbers 2 matters
"I've been fortunate to coach at many levels in this country, and have great experiences observing different coaches overseas, so I'm always trying to build up my own education," said Harkes. "I love coaching. I love working in with players, the teaching and education side of the game, the psychological approach to the game, which I think is very key for a lot of players, and sometimes undervalued."
He's already a familiar face at McLean, where Cindi is a coach and age group director for the Under-13 to U-18 girls travel programs.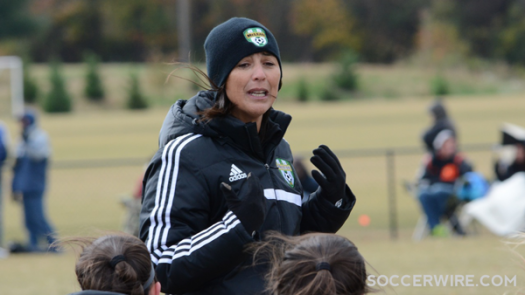 "Having witnessed John's interactions with MYS players this past season, he clearly inspires quality performance from players and is respected by his peers and coaches at all levels of the game," said Waxler. "I look forward to working closely with John as he assists us to accomplish, and exceed, our organization's objectives.
"His reputation speaks for itself!"
When the North American Soccer League announced plans in 2012 to bring a second-division pro soccer club called Virginia Cavalry FC to the Northern Virginia exurbs, Harkes was widely rumored to be a candidate for a potential coaching or management role with the expansion team, which is led by his former United teammate Mark Simpson.
Cavalry FC have been stuck in a holding pattern for two years as plans for the mixed-use stadium project they would share with a minor-league baseball team stagnated, however.
+READ: NASL: Virginia Cavalry's situation looks grim as Loudoun stadium agreement breaks down
Harkes declined to comment on Cavalry FC's current status. But he said he plans to continue building his coaching and management resume with an eye towards the long term – with a healthy amount of time set aside to cheer on his kids. He'll spend much of the fall watching Ian and Lauren at various Atlantic Coast Conference venues (and Lily plays for McLean's U-15 ECNL squad) as the entire family plot their courses in what he calls "the evolving landscape" of the American soccer pyramid.
"Look, we take the alchemist's approach: Whatever comes, you embrace and look at the landscape and try to compete," said John. "It's down to yourself to make things better for yourself with how much hard work you put in. That's what we've always taught to all our kids."