John Deeley departs UConn men's soccer coaching staff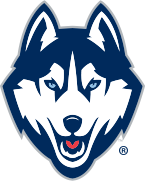 STORRS, Conn. (Via University of Connecticut) – John Deeley, who has spent 22 years on the UConn men's soccer staff and 18 as the associate head coach, has announced he will depart UConn to pursue other professional opportunities.
Deeley has helped the Huskies reach the NCAA Tournament 18 times in his tenure, a stretch that includes the Huskies earning a national ranking for at least one week in 18 of the 22 years he has coached.
"It was my great privilege and pleasure to have been a member of the UConn coaching staff for the past 22 years, and to have been associated with such a great University," Deeley said.  "I want to thank all the people that I've worked with, who are too numerous to mention, both within and outside the athletic department.  I want to thank Ray Reid for the opportunity to work alongside him all these years and especially for his decades-long friendship.  Lastly, to all the players who have come through the program, I wish to extend heartfelt thanks."
Deeley helped the Huskies post a 12-6-2 overall record during the 2018 season, which marks the 21st winning season in the 22 years Deeley has been on staff.   Under Deeley, the Huskies have seen 41 players drafted to Major League Soccer (MLS), including 15 First Round selections. Jake Nerwinski (7th overall, Vancouver) and Kwame Awuah (16th overall, NYCFC) were the most recent to come out of UConn in the 2017 MLS SuperDraft.
In 2013, Deeley and the Huskies reached the NCAA Quarterfinals for the third consecutive year, ending the season with a 12-3-8 record. He was named the Glen "Mooch" Myernick National Men's Assistant Coach of the Year by the National Soccer Coaches Association of America at the conclusion of the regular season, and in 2011 he was named the Top Assistant Coach by College Soccer News after the Huskies went 12-2-6 in the 2010 season.
Before starting at UConn, Deeley spent eight seasons with head coach Ray Reid at Southern Connecticut State University in New Haven, Conn.
"John has been my right hand for 30 years," Reid said.  "So much of our success has come from his insight, dedication and expertise.  I will miss him a great deal both professionally and personally."
During his time at UConn, Deeley was primarily responsible for scouting opponents and breaking down the game, both mentally and in terms of analyzing game tape. Players and coaches alike consider him one of the most tactical minds in the game, a skill Deeley has garnered after over two decades with one of the most talented coaching staffs in the country.
While working alongside Reid over the last 30 years, Deeley helped his teams at Southern and UConn capture four National Championships (1990, 1992, 1995 and 2000) and their teams appeared in the national semifinal game eight times (1990, 1992, 1993, 1994, 1995, 1996, 1999 and 2000).  Reid is second on the NCAA wins list among active head coaches and all those wins were tallied with Deeley by his side.
Prior to his eight seasons at Southern, Deeley was an assistant for one season at Cleveland State University and also was the head coach for one season at Mt. Union (Ohio) College. In addition to his work in the college game, Deeley served as a member of the Olympic Development Program Region 1 staff for eight years, including four as the assistant coach for the U13 regional development squad.
As a player, Deeley was a standout midfielder for Southern from 1977-80, when the Owls had a 48-16-6 record with four trips to the NCAA Tournament, including three semifinal appearances. After over 20 years in the college coaching ranks, he holds a "C" coaching license from the USSF. A native of North Babylon, N.Y., Deeley is married to Karen Warner, who was an All-American and assistant coach for Len Tsantiris and the UConn women's soccer team. He graduated from Southern Connecticut with an undergraduate degree in political science.