Joe Mallia returns as Loyola Maryland women's soccer head coach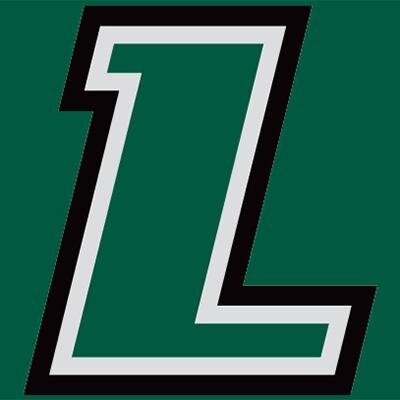 BALTIMORE (Via Loyola University) – Joe Mallia, the winningest head coach in Loyola University Maryland women's soccer history, is returning to the Evergreen campus to lead the Greyhounds' program 14 years after last serving in the capacity, announced Donna Woodruff, Loyola's Assistant Vice President and Director of Athletics.
Mallia, who most recently was an assistant coach at the United States Naval Academy, guided the Greyhounds to an 87-45-8 record over seven seasons from 1998-2004. During that stretch, Loyola compiled a 54-4-5 record in the Metro Atlantic Athletic Conference (MAAC), winning MAAC Championships and earning NCAA College Cup bids in each of his last five seasons.
"I am thrilled to welcome Joe Mallia back to our family as the head women's soccer coach here at Loyola University Maryland," said Woodruff. "During a very thorough search process, it quickly became evident that Coach Mallia possesses the perfect combination of coaching success, recruiting ability and genuine appreciation for the great community at Loyola, and he is the right person to lead the Greyhounds at this time.
"Under his leadership, I have no doubt Loyola will return to competing for conference championships while creating an exceptional student-athlete experience for the women in our program."
+NCAA Women's Soccer Commitment Announcements: December 2018
In his seven seasons as head coach at Loyola, Mallia's teams won a minimum of nine total games and at least six in MAAC play each year. In addition, the Greyhounds posted 12-or-more wins in five of those seasons, while his 2004 team posted a school-record 16 wins and set marks for most goals (59) and points (160) in a season that stand today.
"I want to begin by thanking Donna Woodruff, Teddi Burns, Dr. Robert Kelly and the entire search committee for their confidence in my selection as the next head women's soccer coach at Loyola University Maryland," Mallia stated. "There are so many great memories and relationships that flood my mind when I think of Loyola; most importantly, what a tremendous place Loyola is. I cannot wait to get started in this new chapter.
"In addition, this is a bittersweet moment as I leave one of the finest institutions in the country. It's been an honor to have had the opportunity to work amongst the student-athletes in the women's soccer program at the United States Naval Academy and I wish them the best of luck, not only on the soccer field but, more importantly, in their future endeavors as Officers in the Navy and Marine Corp. I want to thank Director of Athletics Chet Gladchuk, Head Coach Carin Gabarra, Associate Head Coach Rob Blanck and the members of the Navy women's soccer program for the opportunities they provided me."
As Loyola's head coach, Mallia mentored 29 All-MAAC honorees, eight MAAC players of the year and nine regional All-Americans.
Prior to taking the lead as Loyola's head coach, Mallia was an assistant at Loyola from 1994-97 to the Greyhounds' inaugural head coach, and current associate athletic director, Dave Gerrity. In those four seasons, the Greyhounds went 47-27-7 with three MAAC titles.
After leading Loyola to a school-record 16 wins in 2004, along with an unblemished 9-0-0 MAAC record, Mallia moved to the West Coast as the assistant head coach at UCLA.
+READ: Close to 400 players earn U.S. GNT / WNT call-ups in 2018
There, Mallia helped the Bruins win 86.2 percent (43-6-2) of their games in 2005 and 2006. UCLA earned berths in the NCAA College Cup Championship Match in his first season in Westwood and a semifinal appearance the following year. On the recruiting trail, he was key in bringing in classes ranked first and second nationally, inducing Lauren (Cheney) Holiday, a U.S. National Team member.
After his time at UCLA, Mallia moved back to the head-coaching chair at nearby Loyola Marymount University. From 2007-11, he helped the Lions amass a 50-34-11 record and reach the verge of three NCAA College Cups.
In 2012, Mallia accepted a role as assistant coach at the University of Tennessee where he again established his bona fides as a top-level recruiter. As the Volunteers compiled a 39-27-15 record from 2012-15, Mallia helped bring in recruiting classes touted as No. 3 (2015) and 11 (2014) in the nation. Tennessee's defense had a 0.96 goals-against average in the four seasons Mallia was in Knoxville.
Mallia and his family returned to the East Coast in 2016 when he joined the staff in Annapolis as an assistant coach for the Midshipmen. Over the last two seasons, Mallia has helped Navy post a 27-10-4 overall record, win the 2017 Patriot League Regular-Season Championship and post the program's best two-year record in conference action since the Patriot League expanded to 10 teams in 2013, going 15-2-1 in League games.
In 2017, he helped Navy's defense record 13 shutouts and rank 12th in NCAA Division I in shutout percentage. Under his tutelage, Sydney Fortson was named the Patriot League Goalkeeper of the Year in 2017, and she earned Patriot League Scholar-Athlete of the Year for women's soccer and Google Cloud CoSIDA Academic All-America First Team recognition in 2018.
Mallia has also served as a goalkeeper coach for the U.S. Girls' National Team program. He holds a U.S. Soccer National "B" License and an NSCAA Advanced National Diploma.
As a collegiate player, Mallia was a standout goalkeeper at Old Dominion University where he helped the Monarchs to a 33-15-13 record as a starter from 1987-90. He led the Norfolk, Virginia, school to its first NCAA College Cup appearance in 1989. The Syosset, New York, native finished his Old Dominion career as the school's career leader in saves (206) and shutouts (20). He posted a 0.68 goals-against average in 1992.
Mallia and his wife, Amy, currently reside in Severna Park with their three daughters, Kaitlyn, Reagan and Addison.