Jill Ellis names 26-player U.S. WNT roster for January camp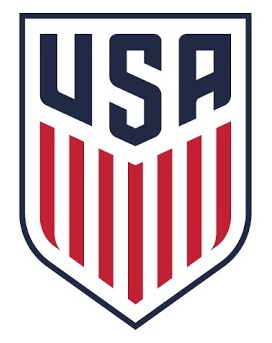 CHICAGO (Via U.S. Soccer) – U.S. Women's National Team head coach Jill Ellis has named a 26-player roster for the January training camp that will be held for the first time in Europe and will be followed by the USA's first two matches of the year, against France on Jan. 19 (2:30 p.m. ET on FS1) and against Spain on Jan. 22 (2:30 p.m. ET on ESPN2 & UDN).
U.S. WNT Roster by Position – January Camp 2019 (Caps/Goals):
GOALKEEPERS (4): Jane Campbell (Houston Dash; 3/0), Adrianna Franch (Portland Thorns FC; 0/0), Ashlyn Harris (Orlando Pride; 19/0), Alyssa Naeher (Chicago Red Stars; 38/0)
DEFENDERS (8): Abby Dahlkemper (NC Courage; 30/0), Tierna Davidson (Stanford; 12/1), Crystal Dunn (NC Courage; 75/24), Emily Fox (UNC; 2/0), Kelley O'Hara (Utah Royals FC; 112/2), Becky Sauerbrunn (Utah Royals FC; 149/0), Casey Short (Chicago Red Stars; 27/0), Emily Sonnett (Portland Thorns FC; 26/0)
MIDFIELDERS (7): Morgan Brian (Chicago Red Stars; 81/6), Danielle Colaprico (Chicago Red Stars; 2/0), Julie Ertz (Chicago Red Stars; 73/18), Lindsey Horan (Portland Thorns FC; 62/7), Rose Lavelle (Washington Spirit; 20/6), Samantha Mewis (NC Courage; 41/8), McCall Zerboni (NC Courage; 7/0)
FORWARDS (7): Tobin Heath (Portland Thorns FC; 142/25), Carli Lloyd (Sky Blue FC; 265/105), Jessica McDonald (NC Courage; 3/1), Alex Morgan (Orlando Pride;153/98), Christen Press (Utah Royals FC; 106/46), Mallory Pugh (Washington Spirit; 43/12), Megan Rapinoe (Seattle Reign FC; 145/41)
"It's a real positive to start the year with this training period in Portugal and then play two top teams in France and Spain away," said Ellis. "Finding ways to be successful against European teams in Europe is something every team in the World Cup will have to do to advance deep into the tournament, so this is an essential trip in our prep for the summer."
The USA will spend just over a week in southern Portugal, which marks the team's return to the Algarve region, a yearly destination for the USA over 20 Algarve Cup tournaments between 1994 and 2015, before traveling to France to face the 2019 FIFA Women's World Cup hosts at Stade Océane in Le Havre, one of nine World Cup venues and the site of the USA's third Women's World Cup Group F match on June 20 against Sweden.
The USA will then travel to Spain to face the rising the European power which will compete in its second Women's World Cup this summer. The match at Estadio José Rico Perez in Alicante will mark the USA's first match against Spain and in Spain.
"We are fortunate to have solid depth in numbers for this pre-camp, because having the ability to train against ourselves is a vital part of our preparation," added Ellis. "Inviting seven central midfielders and seven forwards for three starting positions each, speaks to the depth and competitiveness of the front six. We recognize that we have formally entered a World Cup year and I know the players' focus and enthusiasm will reflect the importance of the work we have to do in January."
Roster Notes:
Nineteen of the players on the roster were with the USA for the November trip to Europe that featured 1-0 victories against Portugal and Scotland, the former of which was the 500th in program history.
Seven players return to the roster from injuries or absences, four of them who were on the USA's Concacaf Women's Championship squad, including veteran defender Kelley O'Hara and veteran forwards Tobin Heath and Christen Press.
Midfielder Morgan Brian, who also helped the USA to its World Cup berth at the CWC in October, also returns, as do defender Tierna Davidson and midfielder McCall Zerboni.
Jane Campbell gets her first call-up since last April and joins Alyssa Naeher, Ashlyn Harris and Adrianna Franch in a four-player goalkeeper corps.
Forward Alex Morgan, the 2018 U.S. Soccer Female Player of the Year, is on 98 career goals, two away from becoming the seventh American to score 100 for her country. She would join U.S. legends Abby Wambach (184), Mia Hamm (158), Kristine Lilly (130), Michelle Akers (107), Carli Lloyd (105) and Tiffeny Milbrett (100).
Two players who earned their first two caps during the November trip to Europe were named to the roster in midfielder Danielle Colaprico, who has been playing in Australia during this NWSL off-season, and defender Emily Fox, who helped North Carolina to the NCAA title game this fall.
Fox, a veteran of the USA's last two FIFA U-20 Women's World Cup Teams and one of the top outside backs in the college game, got starts against Portugal and Scotland in November to earn her first two caps. The UNC sophomore earned 34 caps and scored four goals at the U-20 level.
Forward Jessica McDonald, who had a stellar 10-goal season with NWSL champions North Carolina Courage and then scored once in the semifinal and twice in the championship game to help her club claim the 2018 title, gets another call-up after scoring the game-winner in the 1-0 victory against Portugal in November. McDonald also led the NWSL in assists with eight.
Opponents Notes:
The USA's most recent meeting with France came at the 2018 SheBelieves Cup, a 1-1 draw in front of more than 25,000 fans at Red Bull Arena in Harrison, N.J., in which Mallory Pugh scored for the USA and Eugénie Le Sommer tallied for France.
The match in Le Havre will mark the USA's fourth game against France in France, with two taking place in the 1990s and the most recent at the start of 2015, a 2-0 U.S. loss in Lorient on artificial turf that was avenged a month later in the championship game of the Algarve Cup.
Stade Océane is home to France's Ligue 2 side Le Havre AC, which over 2015-16 was coached by current LAFC and former U.S. National Team head coach Bob Bradley.
Stade Océane seats around 25,000 fans and will host seven Women's World Cup matches, including a Round of 16 game and a Quarterfinal.
France was placed in Group A at the Women's World Cup, where it will face Korea Republic, Norway and Nigeria.
Spain was drawn into Group B, where it will face Germany, China PR and South Africa.
Estadio José Rico Pérez in Alicante, located on the central coast of eastern Spain, seats around 30,000 fans.