Jefferson Cup 2019 Championship Division Preview: U-17 Girls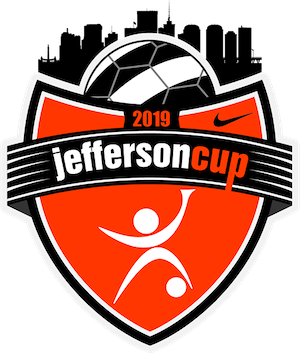 Follow the Jefferson Cup
Twitter | Instagram | Facebook
Schedule | Website | College Coaches
Girls Division Previews: U-15 | U-16 | U-18
With the 2019 Jefferson Cup coming up fast, SoccerWire.com continues its article series previewing the top divisions for the showcase age groups. In this edition, we take a look at the teams competing in the U-17 Girls Championship Division.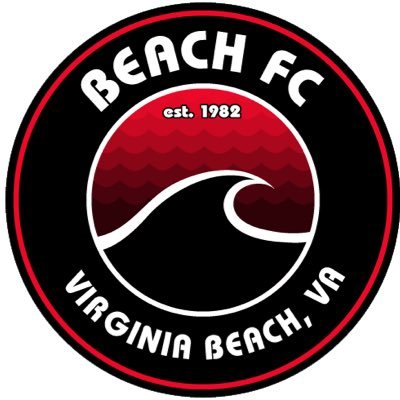 Beach FC 02 Red (VA)
Coach: Karl Greaves
Reigning US Youth Soccer Virginia State Cup champion Beach FC 02 Red is a returning Jefferson Cup champion, and will aim for a top division title in 2019 after capturing the U-16 Elite Orange Division trophy in 2018. The team hasn't slowed down since last year's Jeff Cup, adding another division championship in the WAGS Tournament, and a 2nd place finish in the Disney Girls Soccer Showcase. In league play, Beach FC earned a 1st place finish in the Club Champions League (CCL) during the 2017-2018 season.
BRYC Elite Academy ECNL (VA)
Coach: Michael Welsh
With 13 wins through their first 20 games this season, ECNL Mid-Atlantic Conference side BRYC Elite Academy is well on their way to an ECNL Champions League playoff berth. BRYC has piled up 44 goals already during the 2018-2019 ECNL campaign, while limiting their opponents to 30. In showcase competition, the team captured a top flight championship at the Mercedes Benz Southern Soccer Showcase For Girls last spring.
+READ: Jefferson Cup 2019 Championship Division Preview | U-16 Girls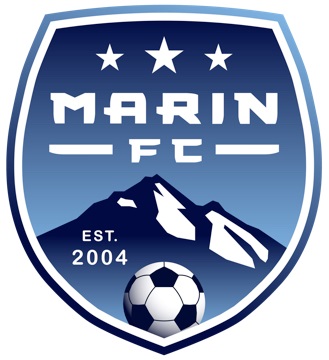 Marin FC 02 Blue (CA)
Coach: Kelly Coffey
Northern California's Marin FC 02 Blue is back in the top bracket of the Jeff Cup after a strong performance at the U-16 level in 2018. Marin posted an unbeaten 2-0-1 record, placing 4th in the 12-team Championship Division table last spring. The team also went undefeated in one of the nation's most talent-rich National Premier Leagues, earning a 1st place finish in the NorCal NPL. In June 2018, Marin garnered a regional title as well, winning the US Club Soccer West Regional U-16 Super Group. They went on to advance all the way to the semifinals of the US Club Soccer NPL Finals.

Maryland United FC 02 ECNL (MD)
Coach: David Stokum
ECNL Northeast Conference leader Maryland United remains unbeaten through nine league games during the 2018-2019 campaign, and holds the top spot in the conference. During United's first four conference games, the team has posted a 3-0-1 record with 9 goals scored and only 1 allowed. United finished in the top half of the table at the 2018 Jefferson Cup, winning two of their three games in the U-16 Championship Division.
+READ: Jefferson Cup to host two NCAA women's soccer exhibition matches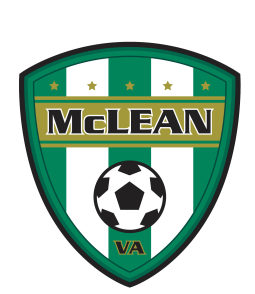 McLean 02 ECNL (VA)
Coach: Nadir Moumen
One of the most dominant U-17 teams in the country, McLean 02 is in close contention for the top overall seed in the ECNL Champions League playoff race. The Northern Virginia side has won 18 of their first 19 ECNL Mid-Atlantic Conference games, racking up an astounding 84 goals while allowing only 14. McLean is aiming to repeat as Jefferson Cup Championship Division winners in 2019. Even a national juggernaut like McLean could not have perfect record at the 2018 Jeff Cup, as they finished 2-0-1, but their +6 goal differential helped them take the top spot in the table.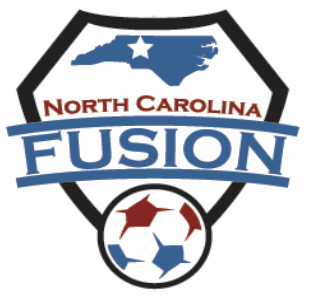 NC Fusion 02 ECNL (NC)
Coach: John Pardini
Heading into the Spring 2019 season, NC Fusion 02 holds a top-8 spot nationally at the ECNL U-17 level, and will likely be among the top seeds for the ECNL Champions League playoffs. The team has compiled a remarkable 16-2-2 record to put them in close contention with McLean at the top of the ECNL Mid-Atlantic Conference table. Fusion has outscored conference opponents by 40 goals in their first 20 games, netting 58 while conceding only 18. At the ECNL Florida National Event, Fusion opened 2019 with an undefeated 2-0-1 showing, earning wins over Continental FC (PA) and FC Prime (FL).
+READ: Jefferson Cup 2019 Championship Division Preview | U-15 Girls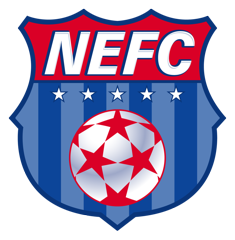 New England FC 02 Elite (MA)
Coach: Dushawne Simpson
After earning a 2nd place finish in the Jeff Cup U-16 Elite Black Division last March, NEFC 02 Elite has only picked up more steam over the past year as they cemented a spot in the top flight for 2019. NEFC is the reigning US Club Soccer Massachusetts State Cup champion in the 2002 age group, as they earned clean sheet wins in both the semifinals and the final of the event last June. NEFC went on to win the top U-16 bracket of the prestigious GPS Memorial Day Tournament, and earn a 2nd place finish in the US Club Soccer National Cup. In November, they won two of three group games at the Disney Girls Soccer Showcase.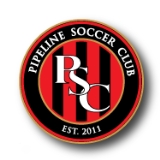 Pipeline SC Pre-Academy (MD)
Coach: Ryan DeSmit
US Youth Soccer Eastern Regional League and Maryland State Cup champion squad Pipeline SC Pre-Academy will face off against a trio of ECNL teams in the Jeff Cup's top U-17 bracket. Pipeline had an undefeated (6-0-1) record in Eastern Regional League competition last spring, finishing at the top of the 7-team table. They also earned a 3rd place finish in the US Youth Soccer National League's U-16 Black Division. In showcase play, Pipeline claimed a division title at the 43rd Annual Columbia Invitational Memorial Day Tournament.
+READ: Jefferson Cup marquee game to feature Washington Spirit vs. JMU
Savannah United 02 Premier (GA)
Coach: David Shuman
Southern powerhouse Savannah United 02 Premier is a returning Jeff Cup champion, aiming to follow up on their unbeaten 2-0-1 showing in the U-16 Elite Orange Division in 2018. Savannah claimed a share of the division title, as they finished with identical records and scoring totals as Beach FC (VA) and Oakwood SC (CT). Savannah United is the reigning US Youth Soccer Georgia State Cup title holder. This fall, Savannah took home more 1st place silverware from the Adidas Senior Cup College Showcase and the Disney Girls Soccer Showcase.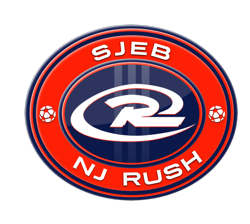 SJEB Rush 02 Academy (NJ)
Coach: Dave Barbour
A charmed 2017-2018 season for SJEB Rush 02 Academy culminated with US Youth Soccer's ultimate honor, as they won it all at the National Championships in Frisco, Texas. The squad garnered the title of national champions by emerging victorious in a gritty battle against Utah side La Roca-FD 02 in overtime of the final. SJEB's national championship run was preceded by 1st place finishes in the US Youth Soccer National League and the US Youth Soccer Eastern Regional League. They also won the New Jersey State Cup title and placed 2nd in the US Youth Soccer Region I Championships.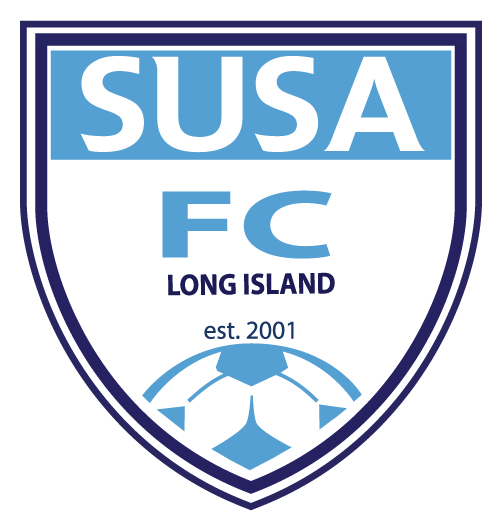 SUSA 02 ECNL (NY)
Coach: Paul Yarde
US Club Soccer New York State Cup champion SUSA 02 ECNL will have a great warm-up for Northeast Conference league play with a rigorous schedule at the Jeff Cup. SUSA overpowered the competition all the way to the State Cup title last spring, outscoring group opponents by a combined total of 14-0 and ultimately winning the final by a resounding 4-0 margin over Clarkstown SC. They earned a 3rd place finish (5-2-0) in the New York NPL last season as well. During the fall, SUSA placed 2nd in their bracket at the National Elite Womens Soccer Showcase (NEWSS) on Long Island.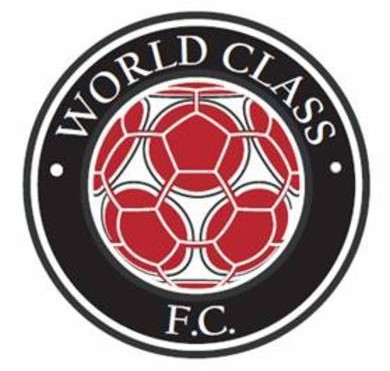 World Class FC 02 ECNL (NY)
Coach: Jeff Eisele
Finishing out the U-17 Championship Division is World Class FC, which will be one of three ECNL Northeast Conference squads competing in the 2002 age group's top bracket. The Eastern New York side began 2019 at the ECNL Florida National Event, where World Class earned an undefeated 2-0-1 showing, highlighted by victories over Armada WFC (FL) and Alabama FC. World Class is 3-1-1 in ECNL league competition this season, heading into their Northeast Conference slate this spring.