Jefferson Cup 2018 Championship Division Preview: U-16 Boys
Follow the Jefferson Cup
Twitter | Instagram | Facebook
(Via Jefferson Cup) – With the 2018 Jefferson Cup fast approaching, SoccerWire.com continues its article series previewing the top divisions for the showcase age groups. In this edition, we take a look at the teams that will be competing in the U-16 Boys Championship Division.
Jefferson Cup Attending Club Feature Articles
READ: Marin FC | Penn Fusion SA | Tampa Bay United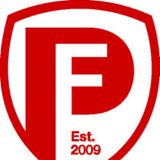 Penn Fusion SA ECNL 02 (PA)
Coach: Jonathan Rhodes
Off to a perfect start through its first four games of Boys ECNL competition, Penn Fusion SA will look to remain in top form as the spring season gets underway at the Jefferson Cup. Most recently, Penn Fusion posted a perfect 3-0-0 record at the Boys ECNL Florida Showcase, scoring eight goals and allowing only two, while recording a pair of clean sheets on the defensive side. In 2017, Fusion placed second in the Eastern Pennsylvania State Cup before finishing as a semifinalist in the US Youth Soccer Region I Championships. In league play, they were runners-up in the Region I Eastern Regional League, and finished third in the US Youth Soccer National League's U-15 Blue Division. They also won a division title at the prestigious FC DELCO Players Cup.

Princeton SA Premier Elite 02 Orange (NJ)
Coach: James Quinn
New Jersey's Princeton SA Premier Elite 02 Orange will continue its recent run of competing in some of the top showcase tournaments on the East Coast, when the team travels to Richmond this March. Princeton took part in the Bethesda Premier Cup, EDP Cup Fall Showcase an the Disney Soccer Showcase all in a span of one month at the end of 2017. That was highlighted by a first place finish at Bethesda, where they went 2-1-0 to win the U-16 Chesapeake Blue Division. Last spring, Princeton was the runner-up in the US Club Soccer New Jersey Cup, and placed second in the 13-team New York Club Soccer League NPL U-15 age group with a 9-3-0 record on the season. They scored a league-high 38 goals, while allowing only 19.
+READ: Around 370 NPL teams to compete in 2018 Jefferson Cup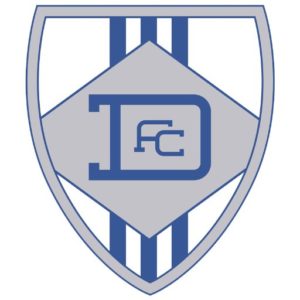 Delaware FC Rush 02 (DE)
Coach: Erik Temple
The 2018 Jefferson Cup will be another major challenge for a Delaware FC Rush 02 team has gone through a gauntlet of rigorous competition over the past year, and has consistently come out on top. Delaware is coming off back-to-back first place finishes in the Disney Soccer Showcase and the Penn Fusion Winter Showcase, at the end of 2017. Prior to that, the team captured the Delaware State Cup title, and went on to reach the U-15 finals of the US Youth Soccer Region I Championships. Last spring, they earned a strong third place finish in the Region I Eastern Regional League, and place fifth in the US Youth Soccer National League's U-15 Red Division. In June 2017, the team went unbeaten in group play at the EDP Cup Spring Showcase, finishing second overall in the U-15 Platinum Division.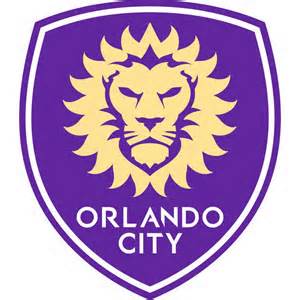 Orlando City 02 ECNL (FL)
Coach: Johnathan Adams
Florida State Cup semifinalist Orlando City 02 ECNL is in the midst of a close battle for the top spot in the Boys ECNL's Southeast Conference, along with fellow Jefferson Cup attending team Concorde Fire. Orlando is currently in second place in the competitive 12-team conference, having outscored opponents 27-9 through its first 11 games, en route to an 8-1-2 record. In showcase play, Orlando City captured a division title at the 2017 Orlando City Cup & Jr. Pro Invitational, sweeping its three opponents in the U-15 Jr. Pro Division.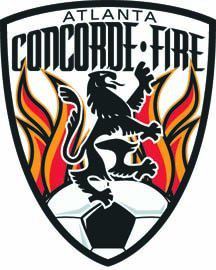 Concorde Fire ECNL (GA)
Coach: Ken Kurilec
Boys ECNL Southeast Conference leader Concorde Fire is off to a scorching start during the league's inaugural season, compiling a 13-2-1 record while racking up 55 goals and conceding only 15 goals through its first 15 games. At the Boys ECNL Florida Showcase, a national event held over New Year's 2018, Concorde earned a pair of wins against non-conference opponents, 4-1 over FC Boston Bolts and 3-1 against Northern Virginia's BRYC Elite Academy.

Levittown Gunners 02 (NY)
Coach: Gary Book
Long Island, New York powerhouse and reigning US Club Soccer State Cup champion Levittown Gunners 02 had a strong showing in the 2017 Jefferson Cup's U-15 Championship Division, placing second in Group B with a win and two draws. The team has continued to perform well in some of the nation's top showcase events since then, finishing at the top of their bracket with an unbeaten 2-0-1 record at the Potomac Memorial Tournament. In July 2017, Levittown advanced all the way to the semifinals of the US Club Soccer National Cup. Last spring, they finished second in the EDP League's U15 1st Division North, posting a 5-2-1 record while outscoring opponents 18-10.
+READ: Jefferson Cup 2018 Championship Division Preview | U-15 Boys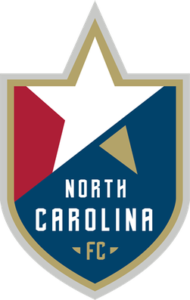 North Carolina FC 02 Elite (NC)
Coach: Rich Flaim
US Youth Soccer North Carolina State Cup champion NCFC 02 Elite has powered through some of the most competitive events in the southern region since the start of 2017. They earned a first place finish in the NCYSA Spring Classic League last season, before going on to claim the State Cup title, and advanced all the way to the semifinals of the US Youth Soccer Region III Championships. North Carolina FC placed second in the highly competitive Jefferson Cup U-15 Championship Division last March, going unbeaten at 2-0-1 in their group. Over Thanksgiving weekend 2017, the squad captured a U-16 division title at the CASL Boys Showcase.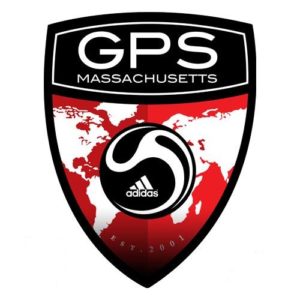 GPS MA Elite Red 02 (MA)
Coach: Andy Prosser
Reigning US Club Soccer National Cup champion GPS MA Elite Red 02 has been simply dominant across all competitions over the past year. The team captured the US Club Soccer Massachusetts State Cup title in 2017, before going on to capture the Mid-Atlantic Regional championship, and in turn, the National Cup title. In league play, GPS finished at the top of the New England Premiership U-15 table last spring. GPS is also a returning champion to the Jefferson Cup. They won four straight games to sweep the U-15 Superior Orange Division at the 2017 Jeff Cup. Since then, GPS has continued to rack up division titles at showcase events, including the GPS Super Cup – Florida Showcase, the IMG Cup Boys Invitational and the GPS Thanksgiving Showcase.