Jefferson Cup 2017 schedules released for all four weekends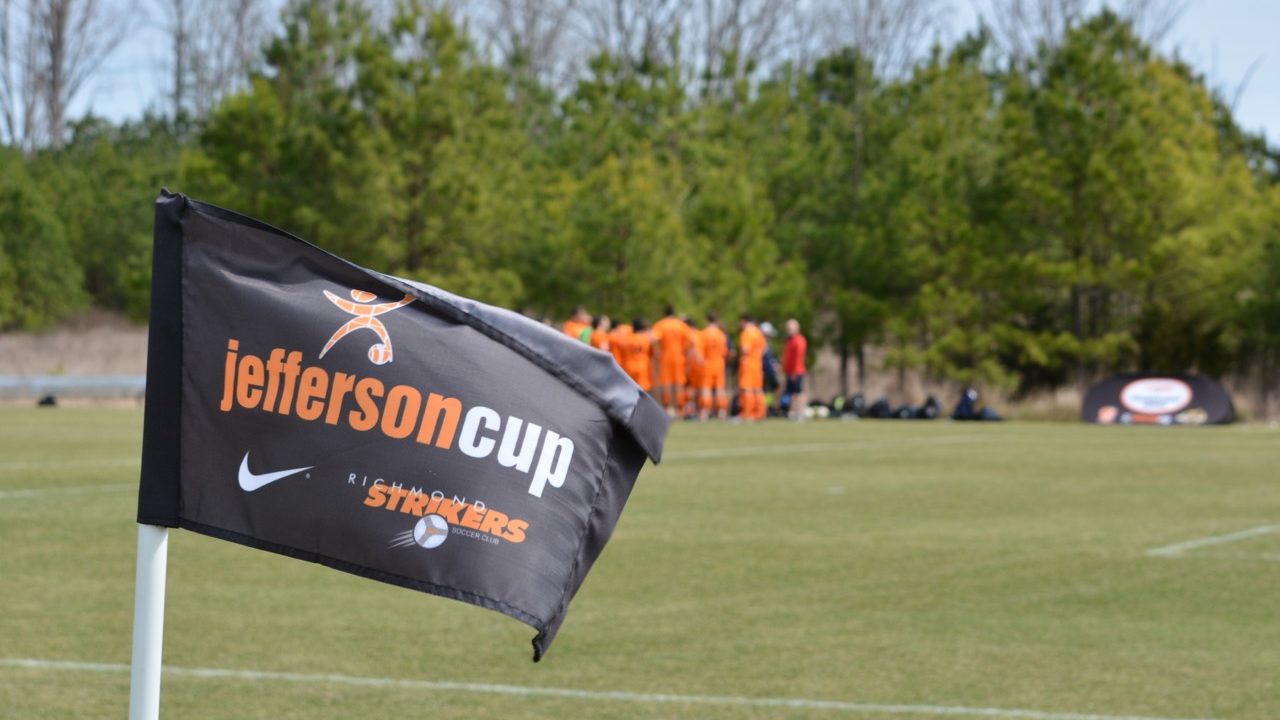 Follow the Jefferson Cup
Twitter | Instagram | Facebook
Schedules have been released for all four weekends of the 2017 Jefferson Cup, as more than 1,300 teams prepare to compete in one of the top youth soccer tournaments in the nation.
Jefferson Cup 2017 Schedules
The flagship event of the Richmond Strikers Tournament Series will kick off with the Boys Weekend for the 2007-2002 age groups from March 11-12, then continue March 18-19 with the Girls Weekend (2007-2003), the Girls Showcase Weekend from March 24-26 and the Boys Showcase Weekend from March 31 – April 2.
Jefferson Cup 2017 Championship Division Previews
Boys: U-15 | U-16 | U-17 | U-18
Girls: U-15 | U-16 | U-17 | U-18
The field for the 2017 Jefferson Cup will feature teams from Canada and 30 U.S. states, including: Alabama, Arizona, California, Colorado, Connecticut, Delaware, Florida, Georgia, Illinois, Indiana, Kentucky, Louisiana, Maine, Maryland, Massachusetts, Michigan, Minnesota, New Hampshire, New Jersey, New York, North Carolina, Ohio, Pennsylvania, Rhode Island, South Carolina, Tennessee, Texas, West Virginia, Wisconsin and throughout the host state of Virginia.
More than 200 attending teams are reigning State Cup champions, in addition to a host of US Youth Soccer and US Club Soccer regional and national champion squads. The girls brackets also include several ECNL division leaders and Champions League qualifiers from the 2015-2016 season.
Younger age group weekends will be played over the course of Saturday and Sunday. The three-day Showcase Weekends will be played Friday-Sunday. U-10 through U-15 age groups (2007-2002) will feature a Championship Format, while U-16 and older (2001-1998/99) will feature a Showcase Format.