Jefferson Cup 2017 Championship Division Preview: U-15 Girls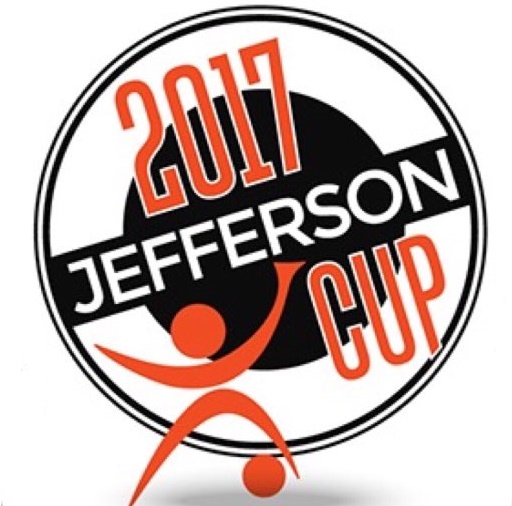 Follow the Jefferson Cup
Twitter | Instagram | Facebook
With the 2017 Jefferson Cup fast approaching, SoccerWire.com has started an article series previewing the top divisions for the showcase age groups. Continue reading for a look at the U-15 Girls Championship Division.
Jefferson Cup 2017 Championship Division Previews
Boys: U-15 | U-16 | U-17 | U-18
Girls: U-16 | U-17 | U-18
Group A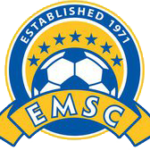 East Meadow 02 ECNL (NY)
Coach: Ruairi McGuiness
ECNL Northeast Conference side East Meadow SC 02 will have a great opportunity for a tune-up at the Jefferson Cup at the beginning of its challenging spring schedule in league play. The Long Island-based squad went on a division championship run at the 38th Annual East Meadow Soccer Tournament earlier this season, scoring 15 goals and allowing none against some of Eastern New York's top competition. East Meadow's strong roster includes U.S. U-14 Girls National Team forward/midfielder Bella Sember.

Maryland United FC 02 ECNL (MD)
Coach: Harry Canallakis
After a perfect 4-0-0 run in the 2016 Jefferson Cup U-14 Elite Black Division, Maryland United FC 02 ECNL finds itself in the U-15 Championship Division in a group with three other East Coast powerhouse squads. In ECNL play, United earned a third place finish last year in the Ohio Valley Division. The team is off to an outstanding 5-1-1 start in ECNL action this season, appearing poised for a playoff push.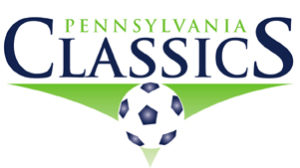 PA Classics Academy 02 (PA)
Coach: Mike Henning
Very few teams have compiled a resume comparable to that of PA Classics Academy 02, which has finished at or near the top of its groups at the top showcase events along the East Coast, including the Jefferson Cup, Bethesda Premier Cup, WAGS Tournament and PA Classics Mid-Atlantic Cup. The team also finished as semifinalists in the 2016 Eastern Pennsylvania State Cup.
PDA Storm ECNL (NJ)
Coach: Michael O'Neill
One of the nation's most talented teams in the 2002 age group, PDA Storm returns to the Jefferson Cup following a perfect 4-0-0 run in the U-14 Championship Division last year. The team is loaded with multiple U.S. Youth National Team players, including goalkeeper Mia Justus and defenders Emily Mason and Emily Royson.
Group B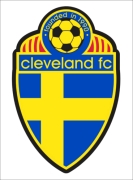 Cleveland FC 02 (OH)
Coach: Jon Felton
Midwest powerhouse Cleveland FC 02 finished as a semifinalist at the 2016 Jefferson Cup and has since gone on to do the same at the prestigious WAGS Tournament and Disney Soccer Showcase. Cleveland FC – which placed third last spring in the Midwest Regional League – had another strong showing in November 2016 competing in the top bracket at the Bethesda Premier Cup, posting an unbeaten 2-0-1 record while not allowing a single goal in group play.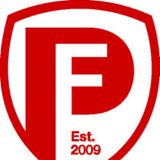 Penn Fusion ECNL 02 (PA)
Coach: Tino Mueller
Through the first half of the 2016-2017 ECNL season, Penn Fusion has established itself as a truly dominant force in the Northeast Conference. Fusion compiled a 13-1-0 record during the fall, and enters the spring holding onto first place in the 14-team conference, and No. 3 overall in the ECNL Champions League playoff standings.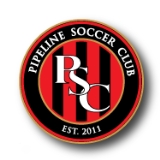 Pipeline SC Black (MD)
Coach: Santino Quaranta
Reigning Maryland State Cup champion Pipeline SC Black has proven itself as an elite side time and time again across various competitions. Since capturing the state title last spring, Pipeline has gone on to dominate the EDP League's 2002 1st Division South with an undefeated 8-0-1 record during the fall, and has won the top U-15 divisions at the 2016 WAGS Tournament, Bethesda Premier Cup and Disney Soccer Showcase.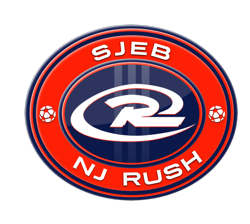 SJEB Rush 02 Academy Blue (NJ)
Coach: Dave Barbour
The past year for SJEB Rush 02 Academy Blue will be hard to top as the team has won the top division at the EDP Cup Fall Showcase, the New Jersey Cup U-13 Super Group, the US Youth Soccer Region I Championship, and placed first in the EDP League's 1st Division South. Rush also recently finished as a semifinalist at the Disney Soccer Showcase, Spirit United Kickoff Classic and FC DELCO Players Cup. The team is also currently in second place in the US Youth Soccer National League's U-15 Blue Division with a strong 4-3-0 record. Defender Brianna Wons is currently tied for the fourth-most goals among all National League's U-15 Girls players with seven, and forward Amanda Attanasi racked up five goals during the team's 2016 Region I Championships run.