Jefferson Cup 2016 top brackets to be released at NSCAA Convention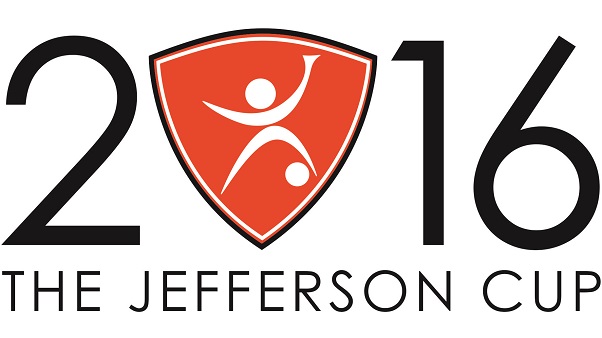 Continuing an annual tradition, the Richmond Strikers will release the top brackets for the 2016 Jefferson Cup at the NSCAA Convention in Baltimore, Md.
Convention attendees can be among the first to see the brackets which will be displayed via slideshow at the Richmond Strikers' exhibition booth, which is Exhibit No. 1706 near the Lower Pratt Street Lobby of the Baltimore Convention Center.
Boys brackets will run on a continuous loop beginning at 10 a.m. on Friday, January 15 followed by the girls brackets which will start at 2 p.m. The NSCAA Convention is known as 'The Largest Annual Gathering of Soccer Coaches and Administrators', drawing more than 5,200 coaches and some 10,500 attendees annually.
Top brackets for the 2016 Jefferson Cup will also be announced throughout the day on Friday via social media. Follow @JeffersonCup on Twitter and Jeffcup on Instagram for live updates.
Acceptance lists for the tournament were released earlier this month, and include 1,131 total teams across the three weekends. Of those teams, 190 have been selected to compete in the Championship Divisions.
+Read: Jefferson Cup adds Memorial Day Boys Showcase for 2016
The field for the 2016 Jefferson Cup will feature teams from Canada and 30 U.S. states including Alabama, Arizona, California, Colorado, Connecticut, Delaware, Florida, Georgia, Illinois, Kentucky, Louisiana, Maine, Maryland, Massachusetts, Michigan, Minnesota, Missouri, New Hampshire, New Jersey, New York, North Carolina, Ohio, Pennsylvania, Rhode Island, South Carolina, Tennessee, Texas, West Virginia, Wisconsin and the host state of Virginia.
The Jefferson Cup Boys Weekend kicks off the event with 426 teams competing from March 11-13, followed by the U10-U14 Girls Weekend from March 19-20 with 366 teams and the Girls Showcase Weekend from March 24-26 with 339 teams. Acceptances have not yet been released for the Memorial Day Boys Showcase, a new event for 2016.