Jefferson Cup 2014 to debut Goalkeeper Showcase for U-16s, U-17s, U-18s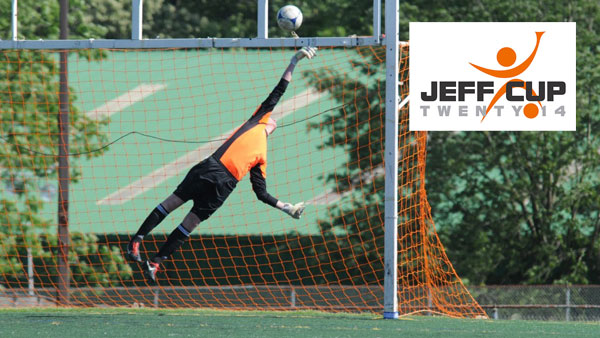 With nearly 1,000 teams from all over the continent competing across two weekends, the Jefferson Cup has long been known as one of the biggest and best showcase events on the U.S. youth soccer scene.
Now the Richmond, Va.-based tournament is trying out a new feature to garner even more exposure for one of the most critical spots on the field: goalkeepers.
[ +Find SoccerWire's full Jefferson Cup coverage here ]
The Jefferson Cup's 2014 edition kicks off on Friday with the opening matches of Boys Weekend – a full day of showcase action in the Under-16, U-17 and U-18 age groups – and continues through Sunday, resuming with the start of Girls Weekend on March 14.
On the first two days of each weekend, a select group of shot stoppers from those older, showcase brackets will take part in the tournament's inaugural Goalkeeper Showcase, a series of 90-minute sessions run by a selection of coaches and trainers assembled by the host club Richmond Strikers.
It's an uncommon initiative for events of this sort, with the well-respected CASL Showcase Series in Raleigh, N.C. in November and December one of the only nationally-oriented tournaments to feature a similar offering.
The intention is to provide the many college coaches who scout for potential recruits at Jeff Cup with an up-close view of the tournament's goalkeepers, and evaluate their abilities in a more clinical setting.
As coaches, players and parents can attest, even the most evenly-matched games at showcase events can sometimes provide limited opportunity for 'keepers to exhibit their full range of skills, especially when a contest revolves around midfield battles.
[ +Find more details about the Jeff Cup Goalkeeper Showcase here ]
"Throughout each session, GKs will have the opportunity to participate in several GK-specific training elements to better showcase their GK abilities than could possibly be displayed in true games," the Strikers explained in a description on the Jeff Cup's website.
The sessions cost $75 per player and have been capped at 25 participants each. They are scheduled for 11 am ET and 3 pm ET on Friday and Saturday of each Jeff Cup weekend and will take place on Field #9 at the River City Sportsplex, the sprawling synthetic-turf complex in Midlothian, Va., which will play host to many of the showcase brackets.