Indiana University men's soccer spring schedule unveiled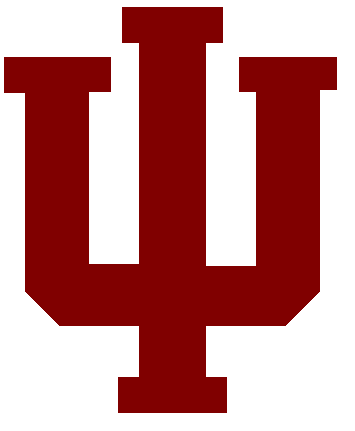 BLOOMINGTON, Ind. – Indiana University head men's soccer coach Todd Yeagley announced the team's spring schedule on Thursday, highlighted by a foreign trip to Mexico City that includes a pair of matches. [+View Schedule]
The team, which is traveling to Mexico City as part of activities organized by Indiana University's Mexico Gateway office, will face the UNAM University team on Thursday, March 14, at the legendary Estadio Olimpico Universitario at 7:00 p.m. ET.
"The opportunity to travel to Mexico City and represent Indiana University is a great honor," Yeagley remarked. "The soccer component will be a wonderful opportunity to test our team. The time off the field will be an experience that our players will cherish for many years to come. We are thankful to President McRobbie in providing our soccer program an opportunity to partner with IU and our Mexico Gateway program in Mexico City."
+READ: Indiana University men's soccer unveils 2019 recruiting class
The Estadio Olimpico Universitario, located on UNAM's main campus, hosted the 1968 Summer Olympics as well as four matches of the 1986 World Cup. The match will be open to the public. IU will also face the Cruz Azul U-20 team earlier in the week in a match closed to the public. Along with the matches, the Hoosiers will also get experience the culture of Mexico during the trip.
Prior to the team's departure for Mexico City, the Hoosiers will face Valparaiso and the University of Indianapolis on Saturday, Feb. 23 in a pair of 9 vs. 9 matches in the Mellencamp Pavilion. IU's matches against Valparaiso and Indianapolis will be closed to the public due to lack of space inside Mellencamp Pavilion.
Indiana will also face DePaul on Saturday, March 2 at Grand Park in Westfield, Ind. at 6:00 p.m. ET.
"Our upcoming spring schedule will provide us a good platform to develop, evaluate and experiment as we build for the fall season," Yeagley said. "The opportunity to gain valuable game experience for our young players as well as continuing to push our returners with specific areas of improvement will be valuable over the next three months.
After returning from Mexico City, the Hoosiers will host Lipscomb at Jerry Yeagley Field at Bill Armstrong Stadium in Bloomington, Ind. on Sunday, April 7. That match will be free to the public.
IU will round out the spring season with a pair of matches away from Bloomington. The Hoosiers will face Notre Dame at Grand Park in Westfield, Ind. on Friday, April 12 at 8:00 p.m. ET before heading south to take on Louisville on Friday, April 19 at 7:30 p.m. ET at Lynn Stadium.
For all the latest on Indiana University men's soccer, be sure to follow the team at @IndianaMSOC on Twitter, Facebook and Instagram.