Indiana University men's soccer 2019 schedule released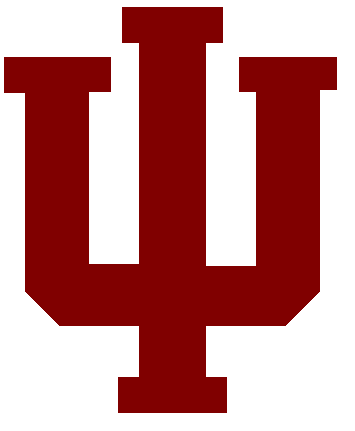 BLOOMINGTON, Ind. – Indiana University head men's soccer coach Todd Yeagley announced the program's 2019 schedule on Thursday, which features 10 regular-season home matches at Jerry Yeagley Field at Bill Armstrong Stadium in Bloomington, Ind.
The Hoosiers will face one of the toughest schedules in the nation, featuring contests against seven NCAA Tournament teams from last season and six teams who finished in the top-25 of the final United Soccer Coaches poll.
[+ Indiana Men's Soccer 2019 Schedule]
IU will play 10 opponents who ended the 2018 campaign ranked in the top-50 of the RPI, including five who ended the season in the top-20.
"Our 2019 schedule will once again have us facing some of the nation's top teams," Yeagley remarked. "Having three Big 10 teams in last year's College Cup demonstrates the quality and talent found within all our Big 10 programs. Knowing that we get our opponents best performance each time we take the field allows our team to learn and grow throughout the regular season. We look forward to seeing all our great fans out at Armstrong Stadium this fall."
Season tickets for 2019 are now on sale at $40 for adults and $20 for ages 3-18. Children two and under are free. Each adult season ticket also comes with a $10 concession voucher. Indiana University faculty/staff and students receive free admission with school ID on game day.
Season tickets can be purchased at the IU Athletics Ticket office, by phone (1-866-IUSPORTS) or online at IUHoosiers.com.
For the first time since 2015, Indiana will open the season at home at Armstrong Stadium with the 2019 adidas/IU Credit Union Classic. This year's Classic will feature the Hoosiers, Pittsburgh, UCLA and Northwestern. IU will open the 2019 season against Pittsburgh on Friday, Aug. 30 before hosting UCLA on Sunday, Sept. 1.
Last season, Pittsburgh finished the year ranked No. 44 in the RPI, while UCLA earned a berth to the NCAA Tournament and placed 34th in the final RPI ranking of 2018.
After the opening weekend, IU will head north to South Bend to for the Mike Berticelli Memorial Tournament. Indiana will face Denver on Sept. 6 and then Seattle on Sept. 8. Both teams finished in the top-50 of the RPI last season, with Denver making the NCAA Tournament and finishing the season ranked No. 19 in the nation in the coaches' poll.
The Hoosiers will host four non-conference matches at Armstrong Stadium in 2019. IU and Notre Dame will face off on Sept. 17 in a rematch of last season NCAA Tournament quarterfinals that saw IU advance to the team's second-straight College Cup, 1-0.
Indiana will also host Sacramento State on Sept. 27, Kentucky on Oct. 9 and Evansville on Oct. 22 at Armstrong Stadium. Last season, Kentucky finished the season ranked No. 5 in the nation after reaching the NCAA Tournament quarterfinals.
IU's lone non-conference road match of 2019 will be on Sept. 24, when the team heads to Indianapolis to face in-state rival Butler.
The 2018 Big Ten champion Hoosiers will host conference rivals Wisconsin (Sept. 20), Michigan (Oct. 13), Rutgers (Oct. 25) and Ohio State (Oct. 29) this season at Armstrong Stadium.
Indiana will visit Northwestern (Oct. 2), Penn State (Oct. 6), Maryland (Oct. 18) and Michigan State (Nov. 3).
The Hoosiers – the 2018 Big Ten Tournament champions – will look to defend their crown in 2019. The Big Ten Tournament will run from Nov. 10-17, with quarterfinal matches being hosted on campus sites on Nov. 10. The semifinal and championship matches will be hosted at a neutral site, Nov. 15 and 17, to be announced.
The 2019 NCAA College Cup will take place Dec. 13 and 15 at WakeMed Soccer Park in Cary, N.C.. Dates for the opening rounds of the NCAA Tournament will be announced at a later date.
Prior to the start of the regular season, the Hoosiers will play three exhibition matches. IU will face both Bowling Green (Aug. 19) and Louisville (Aug. 21) at Grand Park in Westfield, Ind. before hosting DePaul at Armstrong Stadium on Aug. 24.
Single game tickets go on sale in July. Prices are $7 for adults, $5 for youth (ages 3-18) and $4 for groups of 25 or more. Family Packages are $40 and fans will receive four tickets and food vouchers to be exchanged at the Armstrong Stadium concession stand. Family Packages must be purchased in advance of game day.
Flex Package tickets will also be available again this season.  Each flex package will include eight vouchers to be exchanged on game day at any home IU men's soccer match. Adult flex packages will be $48 and youth (ages 3-18) flex packages will be $32
For all the latest on Indiana University men's soccer, be sure to follow the team at @IndianaMSOC on Twitter, Facebook and Instagram.