Indiana Univ. hires Erwin van Bennekom as women's soccer coach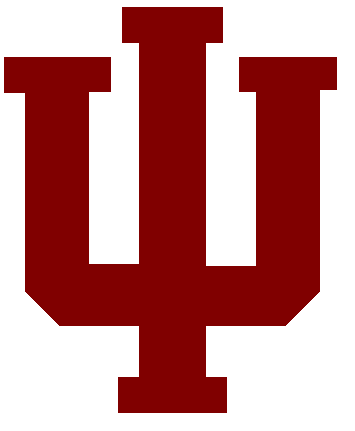 BLOOMINGTON, Ind. (Via Indiana University) – Indiana University Vice President and Director of Athletics Fred Glass named Erwin van Bennekom as the new head coach of the Indiana Women's Soccer program.
One of the nation's elite assistant coaches, van Bennekom comes to Indiana as the fourth head coach in program history after four seasons at Duke University, where he served as associate head coach during the most successful stretch in Duke Women's Soccer's illustrious history.
"Erwin quickly rose to the top of an outstanding pool of candidates, and it was encouraging and exciting to have such interest in this position," said Glass. "Erwin has demonstrated at the highest levels of intercollegiate and international soccer an ability to develop young women into strong leaders academically, athletically and personally."
"This is a tremendous honor. IU is a destination job, and I want to thank Fred Glass and Stephen Harper for the opportunity to join such a prestigious institution," said van Bennekom. "I am very excited to get to work and be a part of the Hoosier family. I want to thank Duke Director of Athletics Dr. White, Deputy Director of Athletics Dr. Kennedy and head women's soccer coach Robbie Church for all their support and guidance over the years. It was a privilege to work with the student-athletes at Duke University. I'm going to make the most of this tremendous opportunity, and make IU and the state of Indiana very proud of the product that we put out on field."
At Duke, van Bennekom was an instrumental part of the program's best four-year cycle in school history, boasting a record of 68-17-11 with a 29-6-5 conference mark. Duke excelled in the postseason with van Bennekom's guidance, posting a 13-3-2 NCAA mark and advancing to the Third Round or further in every season.
The Blue Devils twice advanced to the Women's College Cup during van Bennekom's tenure, including a 2015 appearance in the National Championship game. In 2016, Duke went 15-5-3 and advanced to the Elite Eight before returning to the College Cup in 2017, as the Blue Devils posted the best record in school history at 23-2-1 with an ACC Regular Season title. This past season, Duke went 16-4-2 with an 8-1-1 ACC mark and advanced to the Round of 16.
A native of the Netherlands, van Bennekom coached 17 All-ACC selections, four ACC Players of the Year, six All-Americans, four MAC Hermann semi-finalists and nine NWSL draft picks at Duke. In addition, the Blue Devil coaching staff was named the 2017 United Soccer Coaches National and Regional Coaching Staff of the Year after their record-breaking campaign.
Van Bennekom came to Duke after one season as an assistant coach with Alabama, where he helped lead the Tide to a 10-7-3 record, a four-win improvement over the previous season.
Prior to and following his stint at Alabama, van Bennekom served as the assistant coach in the professional ranks for the NWSL's Sky Blue FC. There, he led Sky Blue FC to a 2013 NWSL Semi-finalist finish with a 10-6-6 record, a program best. During his time there, he coached United States National Team and Olympic gold medalists Christie Rampone, Kelly O'Hara and Jillian Loyden.
Van Bennekom's college soccer coaching career began at New Jersey Institute of Technology, where he spent three seasons as an assistant coach.
He served as the director of girl's coaching for STA Soccer Club, based out of Morristown, N.J., in 2013.
From 2010-13, van Bennekom was the head coach for several teams in the Women's Premier Soccer League, including the Jersey Blues (Sky Blue FC reserve team), which he led to an impressive 16-1-1 record. He has also coached the Real New Jersey SC Power, NJ Elite `95 and STA Magic, all top-ranked club teams in the country.
Van Bennekom began his coaching career after an impressive playing that saw him compete in a variety of semi-professional leagues in the United States from 2006-09. He also played in the first division of the National Futsal League in Holland from 2002-04. Growing up, van Bennekom was a member of Holland's youth academy system.
Duke Women's Soccer Head Coach Robbie Church on Erwin van Bennekom:
"This is a great hire for Indiana Women's Soccer. Erwin is one of the top minds in the game. He a brilliant teacher of the game, his knowledge of the game is outstanding and his ability to change throughout the course of a game is fantastic. I've been around a long time and I know a lot of coaches and he's one of the top coaches I've ever worked with. On top of that soccer package, he's just a really great human being. It's a home run hire for Indiana and I think Erwin will lead them to great heights."