Indiana set to face Marshall tonight in Men's College Cup title match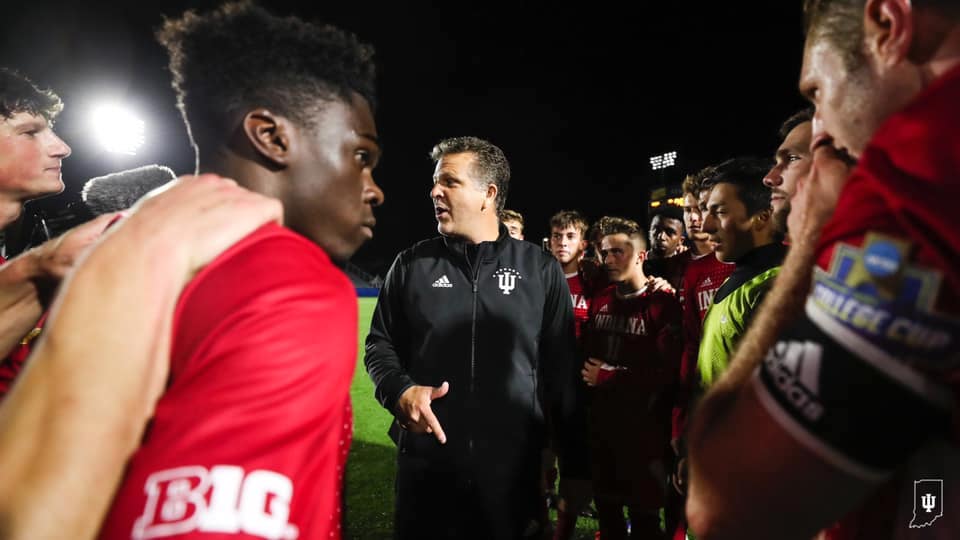 Tonight, history is on the line in the NCAA Division I Men's College Cup final between No. 3 seed Indiana and Marshall, which airs at 8 p.m. EDT on ESPN2.
Indiana is pursuing its ninth national championship, which would tie St. Louis for the most all-time. The Hoosiers came close to doing so in 2017, when they fell to the Stanford Cardinal in double overtime in the College Cup final.
Meanwhile, Marshall has the opportunity to not only win its first-ever national championship, but to do so in historic fashion, if it's able to defeat No. 1 seed Clemson, No. 8 seed Georgetown, North Carolina (which has appeared in three College Cup finals in the 2000s) and No. 3 seed Indiana in succession.
Indiana has the second-best goals-allowed average in the country, surrendering just .321 goals per game, while Victor Bezerra is fourth nationally with 12 goals this season, giving the Hoosiers an elite combination of offense and defense. Most recently, Indiana held scoreless No. 2 seed Pittsburgh, one of the top scoring offenses in the country, after the Panthers scored 13 goals in their three previous tournament matches.
Marshall's top goal-scorer is Vitor Dias, who has six goals in 16 games, and the Thundering Herd's defense is also among the stingiest in the country, allowing just .448 goals per game, which ranks fourth nationally.
Click or tap here to view the interactive tournament bracket.
The time is now.#CollegeCup | #IUMS pic.twitter.com/qz6rQqYCN3

— Indiana Men's Soccer (@IndianaMSOC) May 17, 2021