Inaugural Boys ECNL National Training Camp kicks off in the Bahamas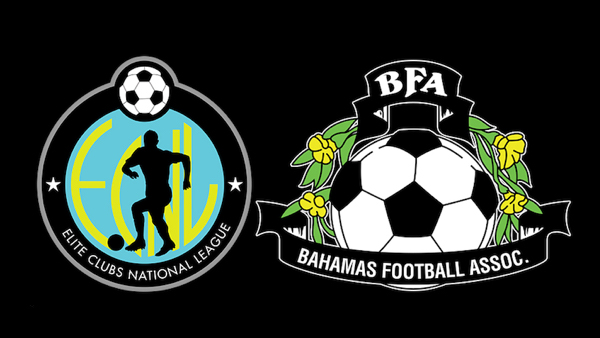 RICHMOND, VA (Via Boys ECNL) – The Boys Elite Clubs National League has announced the participants and schedule for the first annual Boys ECNL National Training Camp. The 2018 Boys ECNL National Training Camp is taking place from August 2-6 2018 in Nassau, Bahamas in collaboration with the Bahamas Football Association (BFA).
For the first time ever, over 30 players born in 2001, 2002 and 2003 will participate in the Boys ECNL National Training Camp. These players will learn from and participate in training sessions and 11v11 games, with the opportunity to learn from a staff of some of the country's top youth coaches.
Friday evening will feature the first of four community sessions led by Boys ECNL technical staff at the Bahamas National Football Stadium.  The staff will work with local youth and coaches to share ideas and collaborate. The first full day will conclude with Boys ECNL National Training Camp attendees competing against some of the countries top players in two integrated competitions.
+READ: Roster set for U.S. U-17 Men's National Team camp in Costa Rica
Selections were made based on performance in Boys ECNL conference and National Event competitions this season, the Elite National Premier League (ENPL) Post Season, and recommendations throughout the Boys ECNL inaugural season.
There is no cost to players aside from travel to and from the camp.  Staffing, lodging, meals and training gear are provided by the ECNL and Nike.
For the list of attendees and the tentative schedule for 2018 Boys ECNL National Training Camp, click here.
2018 Boys ECNL National Training Camp
TEAM ONE
First
Last
POSITION
BIRTH YEAR
CLUB
TEAM ASSIGNMENT
Angel
Gonzales
M
2000
NASA NTH Tophat
1
Zachary
Gamster
D
2001
Eclipse Select
1
Micheal
Hewes
D
2001
Penn Fusion SA
1
Marley
Stephenson
D
2001
Atlanta Fire
1
Wesley
Leggett
M
2001
Match Fit Academy
1
Erich
Legut
M
2001
FC Wisconsin
1
Samuel
Lossou
M
2001
Tucson Soccer Academy
1
Franciso
Manzo
M
2001
Tucson Soccer Academy
1
Jovan
Prado
M
2001
Albion Hurricanes FC
1
Jose
Gallegos
M
2001
Classics Elite
1
Nathaniel
Enriquez
M/F
2002
Eclipse Select
1
Jack
Smith
M
2002
Phoenix Rising FC
1
Drew
Blackwell
F
2002
Penn Fusion SA
1
Patrick
Nwegbo
F
2002
Alabama FC
1
Ben
Pigg
F
2002
Maryland United FC
1
TEAM TWO
Chris
Geddis
D
2002
Ohio Premier
2
Anthony
Rowan
D
2002
Pittsburgh Riverhounds
2
Amar
Mesic
D
2003
Florida Elite
2
Elkin
Barbosa-Alves
M
2002
Florida Kraze
2
Brenden
Velez
M
2002
Heat FC
2
PRESTON
HUITRON
M
2003
Eclipse Select
2
Daniel
Kutsch
M
2003
Alabama FC
2
Joey
Mueller
M
2003
Florida Elite
2
Lucas
Nicolaou
M
2003
East Meadow Soccer Club
2
Will
Sangpachatanaruk
M
2003
Pittsburgh Riverhounds
2
Kaivon
Shoeleh
M
2003
TSC Hurricane
2
Ryan
Zupa
M
2003
Florida Kraze
2
Martin
Pinieros
M
2003
Florida Elite
2
RAUL
PASILLAS
M
2003
Eclipse Select
2
Brady
Johnson
F
2002
Florida Elite
Tomas
Hut
GK
2003
Match Fit Academy
1/2*
Jack
Pedreschi
GK
2003
FC Stars
1/2*
Christian "Chris"
Lekki
GK
2001
Eclipse Select
1/2*

**Goalkeepers will rotate with teams and have separate GK sessions