Hubert Busby Jr. named Jacksonville University associate head coach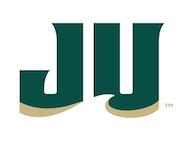 JACKSONVILLE, Fla. – Jacksonville University women's soccer head coach Laura Kane announced that Hubert Busby Jr. has been elevated to the position of Associate Head Coach.
Busby joined the Dolphins coaching staff prior to the 2018 campaign and was tasked with guiding the program's goalkeepers. Since then, Busby has gone on to help the Jamaican women's national team reach its first-ever World Cup as the team's goalkeeping coach. He's also spent time as the Boys ECNL Director and Director of Goalkeeping at Florida Elite Soccer Academy.
"I'm excited for our current players and future Dolphins to have someone on staff with experience both playing and coaching internationally," coach Kane said. "The addition of Hubie in a full-time capacity will elevate the profile of the institution and help us attract quality players domestically and abroad. His leadership and knowledge will not only benefit our team, but the staff and athletic department as a whole. I'm confident that together, we will build a culture of success on the field and in the classroom."
Under Busby's tutelage, Jacksonville senior goalkeeper Brittany Hundley put together and all-time great season, leading all of the ASUN in saves and was an All-Conference nominee. Backup goalkeeper Kristian Shores also made great strides under Busby, making 19 saves over her three appearances. "As we seek to hire and retain individuals within our department who not only embody our core values, but also elevate the profile of a given area, I could not think of a better decision but to promote Coach Busby from a volunteer within our women's soccer program to our Associate Head Coach role," Deputy AD/SWA Lauren Cevisadded.
"I am very proud and honored to be elevated to the position of Associate Head Coach of the Jacksonville women's soccer program," Busby added. "I want to thank Coach Kane and Alex Ricker-Gilbert for the opportunity. I'm excited to continue working with these great student-athletes as we look to elevate the women's program at JU."
Joining Busby and Graduate Assistant, Anastasia Price on the staff will be new Volunteer Assistant Coach, Kylie Wilson. With Busby's elevation, Wilson will take over much of the goalkeeping specific duties. Wilson has been working with the Clay County Soccer Club as its Goalkeeping Director.