High-flying U.S. U-17 Men's National Team wins 2013 Nike International Friendlies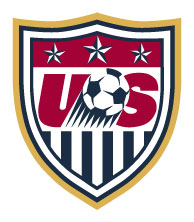 LAKEWOOD RANCH, Fla. – The U.S. Under-17 Men's National Team won the 11th edition of the Nike International Friendlies with an impressive display of offensive soccer that yielded a 4-1 win against Brazil in the tournament's final match.
The USA (2-1-0; 6 points) claimed its second Nike International Friendlies title in three years thanks to goals from Joe Gallardo, tournament MVP Christian Pulisic and Golden Boot winner Haji Wright, who notched a brace. Kevin Silva, who earned the tournament Golden Glove award, had another strong performance in goal for the USA, making five saves to go along with excellent work snuffing out numerous other chances and distributing the ball well from the back.
Brazil (1-1-1; 4 points), which could have won the competition with a win or draw, lost its composure in a fast-paced, high-intensity match as two players, Evander da Silva and Jordan William were shown straight red cards for reckless challenges in the final five minutes of each half. Marcelo da Souza scored Brazil's lone goal in the first half.
In the opening five minutes, Brazil carved out the first couple opportunities of the match. Da Souza got the better of Edwin Lara down the USA's left flank to swing in a cross that da Silva headed over the bar before center back Gustavo Martini also sent a free header well over top the net on Brazil's next possession.
In response, the USA scored on its first concerted attack. Right back Matthew Olosunde spun away from two Brazil players and slipped the ball to Wright near midfield. The lanky striker sped forward, shrugging off the challenge of one defender before waltzing past another and firing a shot that deflected past a sprawling Bruno Oliveira in the Brazil goal.
Silva then came up strong for the USA as the Brazil attack put the young Americans on their heels. With the USA looking dangerous on the counter, Brazil's high pressure finally broke through as Gustavo Xavier caused a turnover in the USA's defensive half and played the ball through for da Souza. He beat Silva in a foot race to the ball, tucking it beneath the USA goalkeeper before walking it into the net to tie the score at 1-1 in the 16th minute.
Soon after, the USA nearly pulled ahead again. Winger Josh Perez dribbled out of a tight space and received it again after Pulisic and Wright kept the move going. Wright's touch sent Perez free into the box but after rounding the goalkeeper, he saw his shot cleared off the line by Xavier.
Gallardo converted the resulting corner kick, lifting the ball into the roof of the net with his second bite at the apple as the balled pinged around the six-yard box in the 22nd minute.
With the USA's lead restored at 2-1, the already physical game began to take on an even tougher tone, with heavy tackles flying in from both sides. Brazil's da Souza was the first to be cautioned in the 28th minute shortly before the first of a few large scrums that broke out during the game coalesced in front of the Brazil bench.
Tempers settled momentarily, until a late sliding tackle from da Silva on Olosunde in the 40th minute saw the Brazil midfielder handed a straight red card and another flair-up between the sides.
Halftime arrived not a moment too soon, but the teams were soon trading tackles and chances again after the restart.
A good spell of USA possession in the Brazil half, led to the USA's third goal. A deflected Olosunde cross nearly fell for Gallardo to strike in the box, but the USA forward was able to collect the ball and recycle the opportunity. From Brazil's right flank, he beat a pair of defenders to center for a wide open Pulisic, who only needed to tap the ball in to put the USA up 3-1.
From there, the Americans tried to take the energy out of the match, but Brazil kept pushing with 10 men and would have pulled to within a goal if not for a fine save from Silva on a glancing header in the 65th minute.
Wright finally put the Americans out of sight with 20 minutes left. Leaving a defender in his wake, the LA Galaxy Academy product ripped a bullet into the far, right-hand side netting to give the USA a 4-1 lead and decide the Golden Boot race.
A final flair-up occurred with only five minutes left to play when William committed an off-the-ball foul on Pulisic that left the tournament MVP prone on the turf while both teams swirled around him in a scene that threatened to boil over. Once order was restored, William was ejected, Pulisic returned to the field and the USA stood on the ball as both teams watched the final minutes of regulation tick away, as Brazil's front line refused to venture past midfield.
-U.S. Under-17 Men's National Team Match Report-
Match: U.S. U-17 Men's National Team vs. Brazil U-17 Men's National Team
Date: Dec. 13, 2013
Competition: 2013 Nike International Friendlies
Venue: Premier Sports Campus; Lakewood Ranch, Fla.
Kickoff: 5 p.m. ET
Attendance: 1,750
Weather: 77 degrees, sunny
Scoring Summary: 1 2 F
USA 2 2 4
BRA 1 0 1
USA – Haji Wright 8th minute
BRA – Marcelo de Souza (Gustavo Xavier) 16
USA – Joe Gallardo (Christian Pulisic) 22
USA – Christian Pulisic (Joe Gallardo) 56
USA – Haji Wright (Joe Gallardo ) 68
Lineups:
USA: 1-Kevin Silva; 2-Matthew Olosunde, 4-Daniel Barbir, 6-Eric Calvillo, 7-Christian Pulisic, 8-Luca da la Torre (10-Alejandro Zendejas, 79), 9-Haji Wright, 11-Josh Perez (20-Pierre Da Silva, 79), 13-Edwin Lara, 15-Alexis Velela (capt.), 19-Joe Gallardo
Subs not used: 3-John Nelson, 5-George Braima, 12-Will Pulisic, 14-Hugo Arellano, 16-Logan Panchot, 17-Brian Zelaya, 18-Thomas McCabe
Head Coach: Richie Williams
BRA: 1-Bruno Oliveira, 2-Anderson Sousa (17-Patrick Valverde, 61), 3-Gustavo Xavier, 5-Riuler de Oliveira, 6-Jordan William, 8-Matheus Pereira (capt.) (7-Mateus da Silva, 61), 9-Marcelo de Souza, 13-Gustavo Martini, 14-Kleber Augusto (4-Rafael Santos, 71), 15-Mauro Jaqueson (18-Pablo Vinicius, 46), 16-Evander da Silva
Subs not used: 10-Robson Rodrigo, 12-Anderson Silva
Not available: 11-Caique da Silva
Head Coach: Alexandre Gallo
Stats Summary: USA / BRA
Shots: 9 / 12
Shots on Goal: 6 / 6
Saves: 5 / 2
Corner Kicks: 3 / 8
Fouls: 16 / 16
Offside: 1 / 1
Misconduct Summary:
BRA – Marcelo de Souza (caution) 28th minute
BRA – Evander da Silva (ejection) 40
USA – Josh Perez (caution) 76
USA – Joe Gallardo (caution) 81
BRA – Jordan William (ejection) 86
Officials:
Referee: Elie Aguilar
Assistant Referee 1: Eduardo Mariscal
Assistant Referee 2: Apolinar Mariscal
Fourth Official: Cedric Adams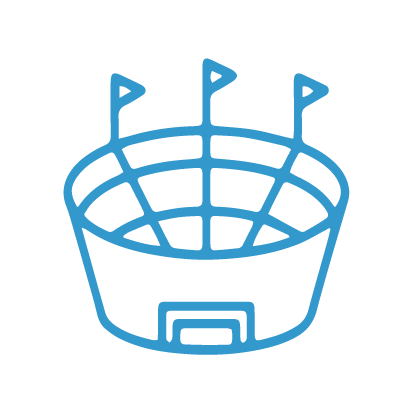 COLLEGE RECRUITING STARTS HERE
Join over 14,000 players in the SoccerWire College Soccer Recruiting Search Engine and learn how to be seen OVER 1 MILLION TIMES PER YEAR.
Basic $99 – for life
Featured $299 – for life
Featured PLUS $399 – for life
Learn More Here