Gwinnett SA Boys ECNL captures Jeff Cup top U-13 division title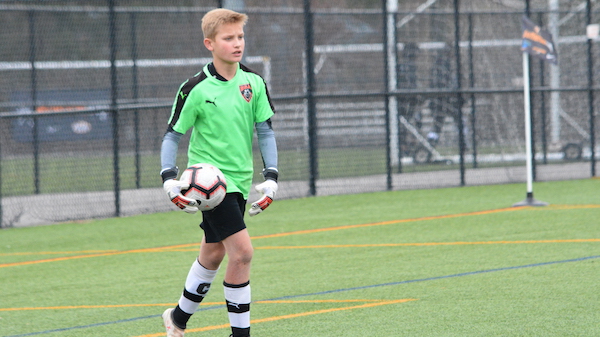 Follow the Jefferson Cup
Twitter | Instagram | Facebook
The Skoglund brothers were the heroes as Georgia's Gwinnett Soccer Academy 06 Boys ECNL emerged victorious from the penalty spot following an epic Jefferson Cup U-13 Championship Division final against the Carolina Elite (CESA) 06.
Deep into the sudden-death rounds, defender Luke Skoglund buried his penalty. Twin brother Nash Skoglund then dove low and to his left to win the marathon shootout for GSA following a 2-2 draw.
"It's fantastic," GSA Head Coach Karl Hedley, said after the match. "I thought Carolina Elite was brilliant. Every time I've seen them this weekend and in the past, they've been fantastic. Very technical, keep the ball, move the ball well. So, we worked hard and we found it hard, because we spent a lot of time without the ball."
Wilfer Bustamante and Ian Pfeffer were on the score-sheet for Carolina Elite, while Benjamin Garcia responded with both goals for GSA, despite the fact that the eventual champions spent most of the game on the back-foot.
? Hear from @GSAsoccer North Boys Academy Director and U-13 head coach @karlhedley on the team's Championship Division title at #JeffCup19! pic.twitter.com/Y8nyqoA14s

— Jefferson Cup (@jeffersoncup) March 12, 2019
"At times, we looked like we were going to have to dig ourselves out of it," Hedley said, "but the boys have got a lot of heart. They always show that courage and that desire and commitment and they showed it today."
The 2-2 match that took place through regulation and extra-time was one of the best games of the first weekend of the 2019 Jefferson Cup across all age groups. Both teams were committed to moving the ball along the ground. In fact, the ball rarely left terra firma.
+READ: Champions crowned at Jefferson Cup 2019 Boys Weekend
"I thought the competition all weekend was fantastic," Hedley said before departing for the long trip back to Georgia. "I think every team we played against really tried to play the right way. Play out from the back when it made sense and keep the ball and move the ball around. We've done it well in every game we played this weekend. Not as well today, but I think that was a reflection of how well Carolina Elite played to be honest with you."
Following the top division title in the Jeff Cup, GSA now returns to Boys ECNL competition, where they are off to a fantastic start on the 2018-2019 campaign. The team is 11-2-3 in the ECNL's Southeast Conference, having outscored opponents by a massive margin of 43-12.