Growing list of youth clubs reconsider, decline Girls DA membership
The official unveiling of U.S. Soccer's new Girls Development Academy league earlier this year was widely seen as a paradigm-shifting arrival on the elite youth soccer landscape, and still may prove to be when it debuts next fall.
Yet a small, but growing number of noteworthy youth clubs accepted into the Girls DA have already reconsidered their participation, at least for the time being.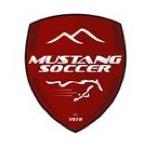 The withdrawal of New Jersey's Match Fit Academy, Arizona powerhouse Sereno SC, Northern California's Mustang SC, and Jacksonville Armada (Fla.) was confirmed by the federation's most recent Girls DA-related announcement – albeit implicitly, by their unexplained absence – on Oct. 11. Match Fit made their decision very public in an October press release, while Sereno informed their membership in a letter distributed in late September.
"While being presented with the great opportunity to be invited into the Girls Development Academy, we felt the ECNL offered every one of our players the chance to continue to compete at the highest level and have the college exposure to move on to the next phase in their career," said Sereno director of coaching Joe Owen in a letter to his club's members.
In explaining the move, Owen cited a preference for ECNL's league format, travel schedule and "less restrictive match day and competition rules," as well as the DA's ban on high-school play, ODP and other non-DA activities and the greater number of players allowable in ECNL's single-year-style age divisions (compared to the DA's U-14/15, U-16/17, and U-18/19 age groups).
There are other departures, too.
Sources have informed SoccerWire.com that Houston United, the Girls DA entrant that was slated as a partnership between Houston-area heavyweights Albion Hurricane and Challenge, will not go forward, at least not for the time being. Officials at those two clubs had not responded to SoccerWire's requests for comment at the time of this piece's publication on Tuesday afternoon.
Also on Tuesday, TSC Hurricane, the most prominent competitive club in Tulsa, Oklahoma, announced their withdrawal from the Girls DA.
"After thorough consideration of our current structure, market and future plans, at length, we feel that it would be very difficult for our club, or any club for that matter, to have the resources to compete in both leagues at the highest level," stated TSC's directors in the announcement.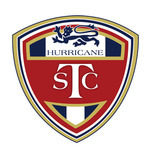 "In addition there would be a continual internal conflict within the club about where players should be playing and who should be coaching. At some point one league would ultimately become secondary within the club and we feel this isn't fair to either league, our players or our coaching staff."
Undoubtedly, some of the factors behind these decisions are pragmatic and logistical in nature. Many observers believe that only the biggest, wealthiest "superclubs" will be able to participate in Girls DA in addition to their existing commitments to ECNL and/or other competitions, and other questions abound ahead of the Girls DA's launch.
But the defections also signal that a quiet battle for hearts and minds continues between ECNL and the federation – whose women's technical director, April Heinrichs, has turned heads with some of her recent remarks to the media about the Girls DA's place on the landscape.
The rise of a new national competition operated and subsidized by the federation was always going to have a mammoth effect on the elite youth landscape. But with its launch still nearly a year away, it's anything but certain how things will shake out over the medium to long term.