Groups, schedule announced for CONCACAF Futsal Club Championship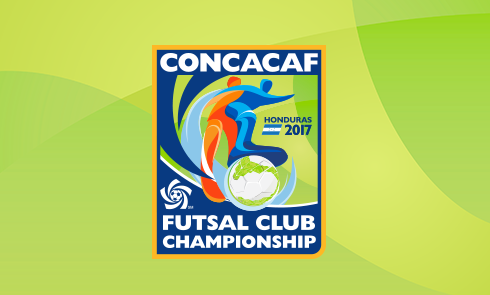 Miami (Via CONCACAF) – CONCACAF today announced the schedule for the CONCACAF Futsal Club Championship, following an official draw at CONCACAF Headquarters in Miami Beach, FL.
Tournament host Universidad Pedagogica Nacional (HON) was seeded in Group A and will face FAX Futsal (GLP), Soyapango FC (SLV) and Elite Futsal (USA) in Group A.
In Group B, Grupo Line Futsal (CRC), seeded in position B1, was drawn alongside Sporting Outlaws FC (CAN), Habana (CUB) and Sidekicks (MEX).
"Following a successful Futsal national team championship last year, we expect this new edition of the CONCACAF Futsal Club Championship to further drive the development of the Futsal discipline within the region," said CONCACAF General Secretary, Philippe Moggio. "Futsal plays an important role in the overall growth of football within our Confederation, and we're looking forward to a great club championship in Honduras."
The second edition of the CONCACAF Futsal Championship will be played in Tegucigalpa, Honduras, August 21-26.
The invitational tournament, featuring eight of the region's top FUTSAL clubs representing eight different CONCACAF Member Associations, will be played in its entirety at the Universidad Pedagógica Nacional Francisco Morazán in Tegucigalpa, Honduras.
"The Honduran Football Federation is honored to have been chosen as the host country for the 2017 CONCACAF Futsal Club Championship," said Jorge Salomon, President of the FENAFUTH Standardization Committee. "I'm sure Honduras will be a great host and we hope that players, coaches and officials, as well as the fans and the media will feel at home."
The eight (8) participating clubs will play in round robin format for the group stage, with the top two teams from each group advancing to the semifinals.
CONCACAF Futsal Club Championship 2017 Schedule
*Listed in local time
Monday, August 21, 2017
12:30 Sidekicks (MEX) vs Habana (CUB)
15:00 Elite Futsal (USA) vs Soyapango FC (SLV)
17:30 Grupo Line Futsal (CRC) vs Sporting Outlaws FC (CAN)
20:00 Universidad Pedagogica Nacional (HON) vs FAX Futsal (GLP)
Tuesday, August 22, 2017
12:30 Sporting Outlaws FC (CAN) vs B4- Sidekicks (MEX)
15:00 FAX Futsal (GLP) vs Elite Futsal (USA)
17:30 Habana (CUB) vs Grupo Line Futsal (CRC)
20:00 Universidad Pedagogica Nacional (HON) vs Soyapango FC (SLV)
Wednesday, August 23, 2017
12:30 Habana (CUB) vs Sporting Outlaws FC (CAN)
15:00 Soyapango FC (SLV) vs FAX Futsal (GLP)
17:30 Grupo Line Futsal (CRC) vs Sidekicks (MEX)
20:00 Universidad Pedagogica Nacional (HON) vs Elite Futsal (USA)
Friday, August 25, 2017 (Semifinals)
16:30 First Place Group B vs Second Place Group A
19:00 First Place Group A vs Second Place Group B
Saturday, August 26, 2017 (3rd Place Match & Final)
14:30 Loser Semifinal 1 vs Loser Semifinal 2
17:00 Winner Semifinal 1 vs Winner Semifinal 2