Gonzalo Segares announced as head coach of U.S. U-15 Boys National Team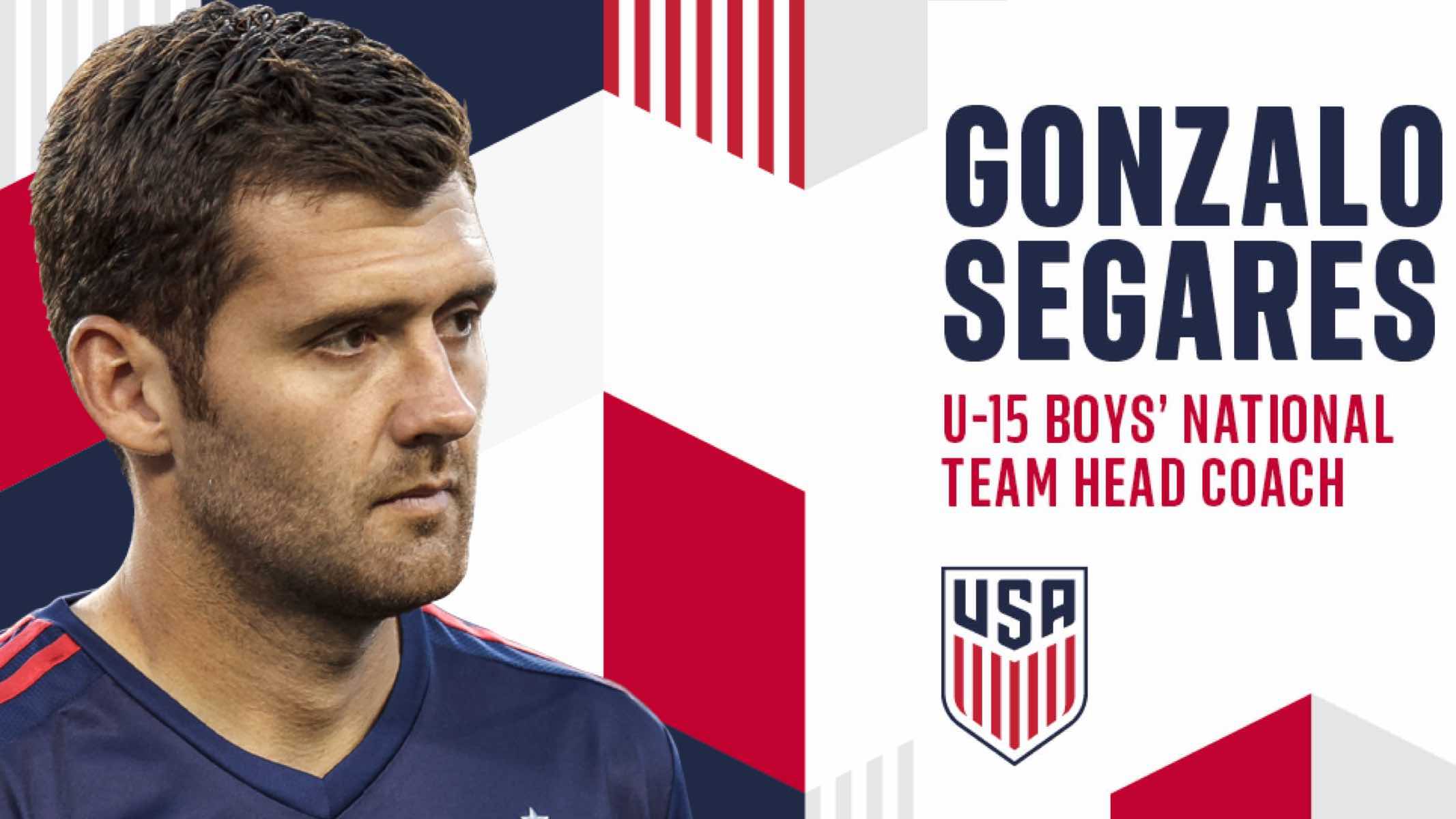 CHICAGO — U.S. Soccer has appointed Gonzalo Segares as the new head coach of the U.S. Under-15 Boys' National Team.
Segares entered the youth coaching ranks immediately after his retirement as a player in 2014, joining U.S. Soccer in the midst of his fourth season with Chicago-area U.S. Soccer Development Academy club FC United where he serves as assistant academy director and head coach for the U-14 and U-16/17 squads. The veteran Chicago Fire defender and former Costa Rica international brings 18 years of experience as a player and coach in the United States. He holds a U.S. Soccer "A" Coaching License.
The 37-year-old made more than 250 appearances with the Fire in his 10-year career, helping the club to the Lamar Hunt U.S. Open Cup title in 2006, and earned 19 caps with Costa Rica, helping take the Ticos to the brink of the 2009 Concacaf Gold Cup Final and qualification to the 2010 FIFA World Cup.
"We're very pleased to have Gonzalo join U.S. Soccer to lead our U-15 Boys' National Team," Stewart said. "As one of our youngest Youth National Teams, the U-15 age group is one of the most important stages of development. After an impressive playing career, Gonzalo has transitioned well to coaching. He has what it takes to be an excellent leader for our youngest top prospects as they strive to launch their careers."
Chicago's Defender of the Year in 2007, Segares served as a stalwart on the Fire backline from 2005-09 and 2010-14. He spent spring 2010 with Apollon Limassol in the Cypriot First Division, helping the club to a cup championship and third-place league finish.
Segares was drafted in the third round of the 2005 MLS SuperDraft after a standout career at Virginia Commonwealth University. An All-American and finalist for the Hermann Trophy his senior year with the Rams, the Costa Rican was twice named conference Defensive Player of the Year. Prior to his time in Richmond, Segares came up through the academy of Costa Rican powerhouse Saprissa.
"I'm very excited. It's a privilege to work with U.S. Soccer," Segares said. "It's a challenge for me, but it's a great step for my career. I get to work with the best players in the United States at this age group. The opportunity to work with guys like Earnie and [USMNT head coach] Gregg Berhalter, guys that have a great professional vision and that have been in the game for many years, being in the same place and seeing how they work will let me learn a lot and help me keep developing as a coach."
Segares will hold his first training camp with the U-15 BNT this spring. The squad is also set to compete in the prestigious annual Torneo delle Nazioni in Gradisca, Italy.
Before taking his current post at FC United in 2016, Segares coached for the Fire Academy, leading the U-16 squad for the 2015-16 season as well as serving as an assistant for the Fire's U-14 and U-18 teams. He was on the sideline as an assistant when the Fire took home the 2015 U-18 Academy Championship. Segares also spent three seasons as a volunteer assistant with DePaul University.