Girls ECNL welcomes Scottsdale Blackhawks as new member club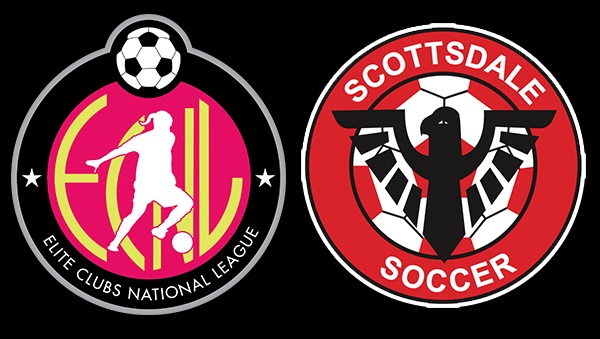 RICHMOND, VA (Via ECNL) – The Girls Elite Clubs National League has announced that Scottsdale Blackhawks will be joining the Girls ECNL beginning in the 2018-2019 ECNL Season. The ECNL will be the only national league in which the club will compete, and the focal point of its competitive efforts.
Scottsdale Blackhawks is one of the largest youth soccer clubs in Arizona, with a focus on developing student-athletes in the Scottsdale community.  In the past two years, the Blackhawks have won eight state cups, and sent over 23 female players to play at the collegiate level. With over 1,500 players on both the boys and girls side, the Blackhawks' rich history and competitive platform provides national-level exposure for their players.
"The Scottsdale Blackhawks are tremendously excited to be part of the Girls ECNL," said Paul Taylor, Girls Director of Coaching for Scottsdale Blackhawks.  "The ECNL has consistently provided a top level of competition, coaching initiatives and player development programming throughout the years. As a club, we are honored to be a member of the Girls ECNL for the 2018-19 Season and beyond."
South Florida club FC Prime joins Girls ECNL for 2018-2019 season
The Girls ECNL is one of the nation's top development and competition platform for female soccer players, with conference competition in six age groups (U13, U14, U15, U16, U17, and U18/19) and unmatched collegiate exposure through the ECNL National Events, the largest collegiate showcases in the country.  In addition to the competition platform, the Girls ECNL offers player identification and development opportunities for top players in every conference, unique coaching education and club development programs, and player health and education resources.
"Scottsdale Blackhawks is a wonderful addition to the Girls ECNL Southwest Conference," said ECNL Commissioner Jen Winnagle. "The vision and philosophy of the club aligns directly with the Girls ECNL core values.  We are excited to have their girls program join the league next season, and for the club to be 'All-In' on both the boys and girls."
Scottsdale Blackhawks will begin formal competition in the Girls ECNL in August 2018. Additional new clubs will be announced in the Girls ECNL in the coming weeks.