Girls ECNL adds Kansas City Athletics SC as new member club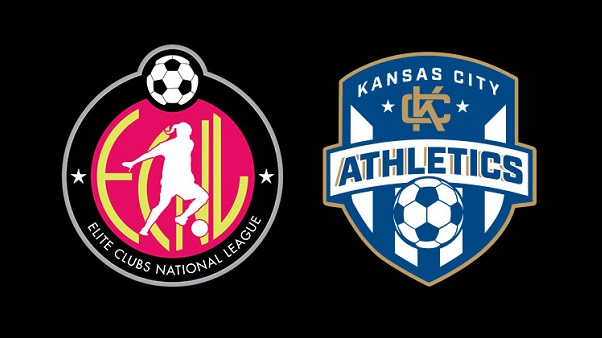 RICHMOND, VA (Via ENCL) – The Girls Elite Clubs National League has announced that Kansas City Athletics Soccer Club (KC Athletics) will be joining the Girls ECNL beginning in the 2018-2019 ECNL Season. The Girls ECNL will be the only national league in which the club will compete, and the focal point of its competitive efforts.
KC Athletics, formerly FC Kansas City, serves players throughout the city in three different regions with a proven track record of success and development. Last season KC Athletics teams won six Missouri state titles and recently the 2001 team qualified for the US Youth National Championship. This year, KC Athletics will graduate 28 players who are committed to play collegiate soccer. The club is led by Kansas City soccer legend Huw Williams, a former NWSL assistant coach and General Manager who led a KCFC youth team featuring Shea Groom and Caroline Stanley to the 2011 U18 ECNL National Championship.
"KC Athletics is very excited and honored to become a member of the Girls ECNL. The competitive platform and college exposure it provides fits the needs of our club perfectly," said Huw Williams, the Executive Director of KC Athletics. "My personal experiences with the ECNL and all involved in the program lead me to believe it is the best avenue for helping our young female athletes reach their goals."
The Girls ECNL is one of the nation's top development and competition platform for female soccer players, with conference competition in six age groups (U13, U14, U15, U16, U17, and U18/19) and unmatched collegiate exposure through the ECNL National Events, the largest collegiate showcases in the country. In addition to the competition platform, the Girls ECNL offers player identification and development opportunities for top players in every conference, unique coaching education and club development programs, and player health and education resources.
"We are excited to welcome Kansas City Athletics into the Girls ECNL," said ECNL Commissioner Jen Winnagle. "The club and their great staff will bring many top level players into the ECNL and showcase the talent in Kansas City on a national level."
KC Athletics will begin formal competition in the Girls ECNL in August 2018. Additional new clubs will be announced in the Girls ECNL in the coming weeks.