George Washington women's soccer season outlook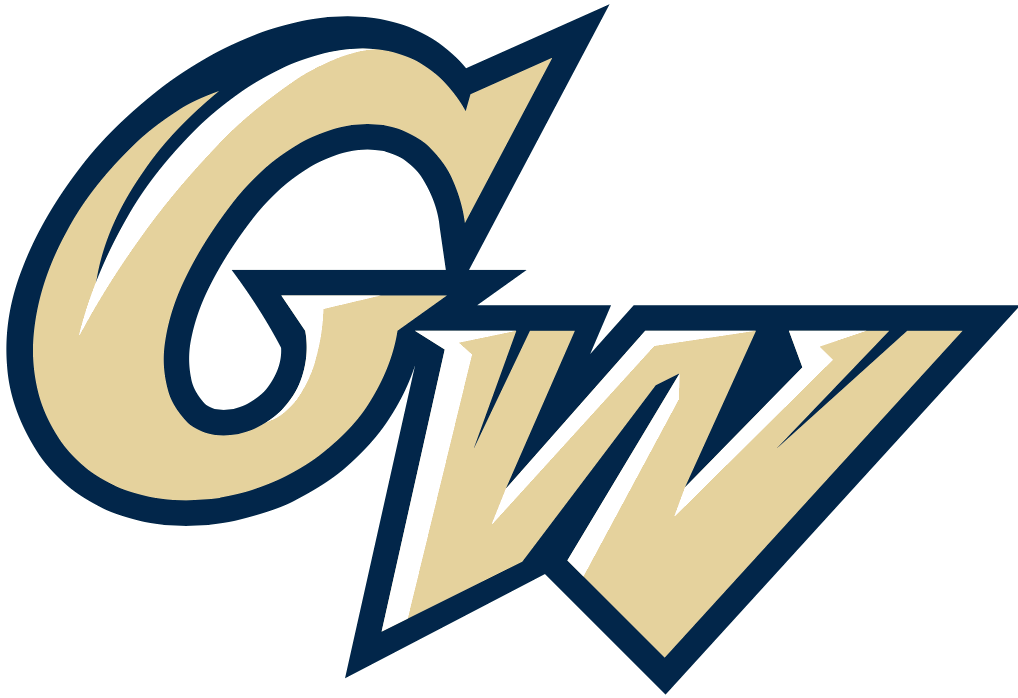 (Via George Washington University) – The George Washington women's soccer team kicks off its 2015 slate on Friday under the direction of fourth-year head coach Sarah Barnes.
The Colonials return to the pitch after their most successful season in more than a decade. A year ago, the Buff and Blue appeared in the Atlantic 10 Championship for the second consecutive season and reached the semifinals for the first time since 2002 after a five-win improvement from 2014.
GW's offense continued to develop last season, scoring six more goals than in 2013, while the defense allowed a conference-low 0.84 goals per game and ranked second in the A-10 with nine shutouts – the most clean sheets since 1990.
The Colonials return 23 letterwinners from the squad that posted a 12-6-1 overall record and 4-3-1 conference mark in 2014. With eight newcomers, GW looks to vie for an A-10 Championship crown in 2015 and enters the season picked to finish fourth in the conference in the A-10 Preseason Coaches' Poll.
"This group definitely has the most talent in my four years with the program," said Coach Barnes. "We have a lot of depth throughout the entire team. It's just a matter of putting the pieces together."
GOALKEEPERS
Redshirt-sophomore Miranda Horn returns for the Colonials between the pipes after starting all but one contest in 2014. Horn posted a 0.85 goals against average and a .844 save percentage, ranking second in the Atlantic 10 Conference in both categories en route to All-Rookie honors. Senior Ellen Conway, who transferred to GW from St. John's after her sophomore season, arrived on campus for preseason in top form and will compete for time in goal. Redshirt-freshman Monica Thom and rookie Anna Tapen add depth to the Colonials' keepers and will provide strong options for Head Coach Barnes.
"In the goalkeeper position we're really deep," said Coach Barnes. "We have Miranda Horn coming back after a really good season and Ellen Conway is really neck-and-neck with Miranda. All four of our goalkeepers are really competitive, and it will be a battle in that spot all season long."
DEFENDERS
The Colonials' defense led the A-10 with a 0.82 goals-against average in 2014 and looks to remain atop the conference. Seniors Brooke Bean and Emily Brown will lead the back line after serving as the primary bulwarks for GW last season. Redshirt-sophomore Camille Roberts and sophomore Annika Johnson will also get minutes, while freshmen Megan McCormack and Dani Frese will be in the mix after a strong preseason. Junior Kate Elson recently transitioned to the back line and will look to make an impact as well.
"Both Brooke Bean and Emily Brown have a really clear idea of what we're trying to do both on the field and as a program," said Coach Barnes. "As leaders on the team they have already left their mark. We have a lot of other competitive players, both older and rising players, who will make our defense exciting this year."
MIDFIELDERS
Seniors Brooke Stoller and Kristi Abbate, redshirt-senior Nicole Belfonti and junior Lina Proska are expected to lead the Colonials' experienced midfield this season. Abbate, a three-time A-10 All-Conference Second Team selection, ranked second on the team last season with 10 points on three goals and four assists. Sophomore Ingrid DiClemente and freshmen Mia Barreda and Sofia Pavon also provide strong options for the Buff and Blue.
"In the midfield, we have a tremendous amount of depth from the seniors," said Coach Barnes. "Lina Proska has also been very good for us, along with Ingrid DiClemente, Mia Barreda and Sofia Pavon have all been very competitive so far and are going to put up a challenge for minutes."
FORWARDS
The Colonials have a mix of experience and youth up front as senior Kyla Ridley, junior MacKenzie Cowley, sophomore Brittany Copper and freshman Charley Prevost are expected to lead the offense. Cowley, an A-10 All-Conference Second Team member in 2014, was GW's leading scorer a year ago with seven goals and 16 points. Cooper returns after a strong freshman campaign in which she earned A-10 All-Rookie honors after appearing in all 19 games for the Colonials and reaching the back of the net twice.
"Kyla Ridley, MacKenzie Cowley, Brittany Cooper and Charley Prevost each have their own unique style of play," said Coach Barnes. "That's nice, because depending on the game and situation, we've got a little bit of everything to throw at our opponent. They're all neck-and-neck right now and they've all got potential to be very dangerous for us, so we're excited to see how it plays out."
GW opens the 2015 season on Friday, Aug. 21, in Fullerton, California, against UC Riverside.