Gedion Zelalem focused on breaking into Arsenal first team, not international future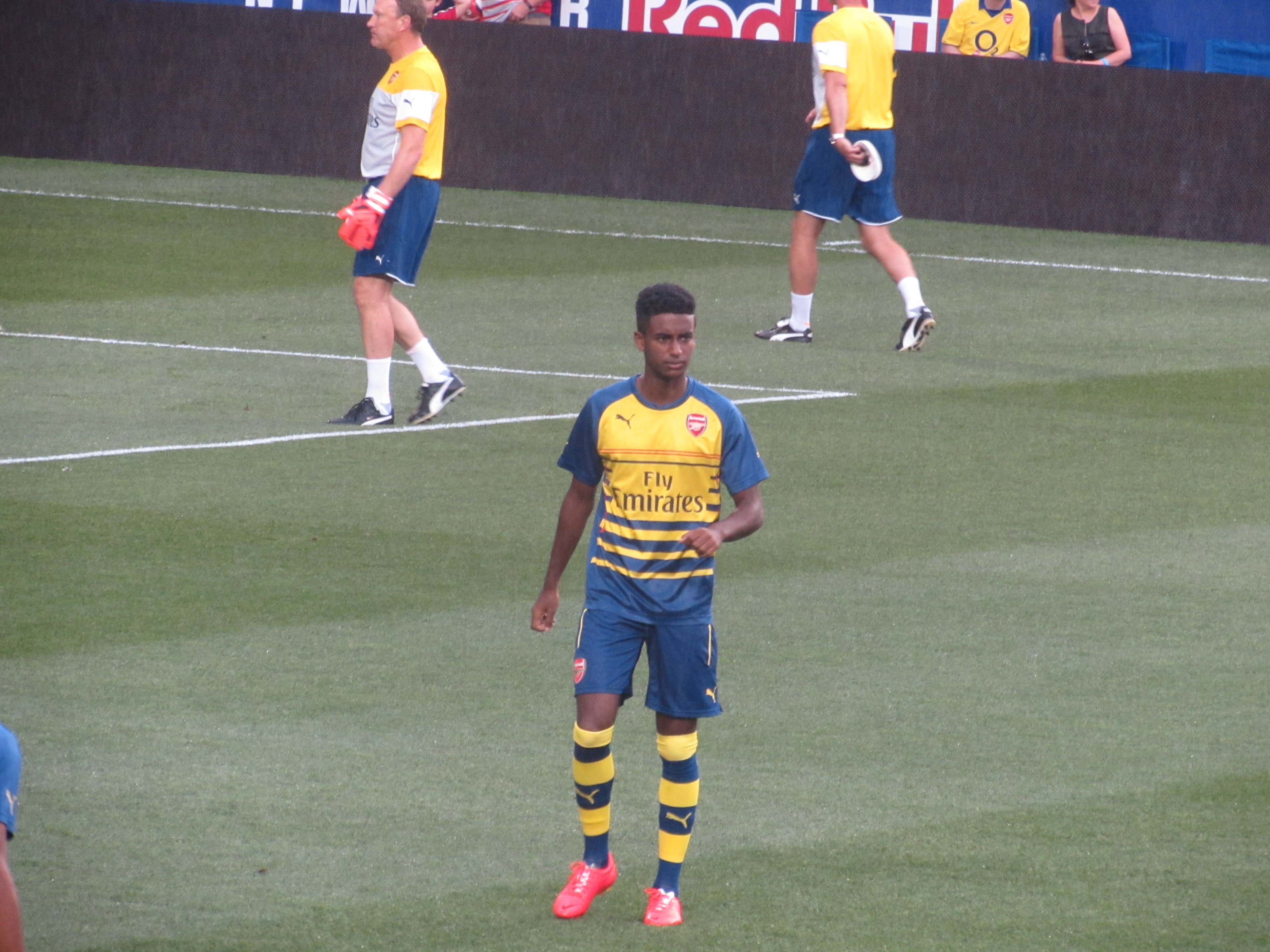 Harrison, N.J. – For one night, Gedion Zelalem was once again playing in the United States. The German-born midfielder developed in the D.C. area with Bethesda-Olney before joining up with Arsenal, who lost 1-0 in an international friendly against the Red Bulls on Saturday.
However, if Zelalem will be returning someday to play matches with a U.S. Men's National Team kit is still undecided.
"At the moment, I'm just trying to break into the first team with Arsenal and I really have more football to play so at the moment I'm just trying to play football at Arsenal. No decision has been made," said Zelalem on his international future after the friendly against the New York Red Bulls.
The 17-year-old has been in contact with USMNT head coach Jurgen Klinsmann. Zelalem noted they have spoken on the phone "a few times, but nothing advanced."
+ READ: Gedion Zelalem impressing already in Arsenal preseason
The midfielder, who received high praise from Arsene Wenger in the press conference earlier in the week, started on the right side of midfield. Every time Zelalem had the ball at his feet, the crowd swelled with anticipation as Arsenal and USMNT fans alike were hoping for him to flash his potential.
However, Zelalem's 45 minutes were a bit indifferent. He had one nice interchange with Jack Wilshere late in the first half, but it was an otherwise forgettable performance. Wenger did mention Zelalem wasn't quite ready to step up into the Barclays Premier League and that was evident in his time on the Red Bull Arena pitch.
"He played on the right wing today, which is probably not his strongest position, but he did the job that the manager asked him to play. So he's learning positions as well," said midfield partner Jack Wilshere, who also broke into the Arsenal first team as a teenager.
Wilshere can help Zelalem with the pressure that continues to mount on his shoulders and also praised the natural ability of his teammate.
"He's a great kid and the main thing is he is willing to learn, to listen. He's respectful. He talks to us and asks questions about what he thinks he should be doing," said Wilshere. "The main thing is his ability, that's the key thing with him. He's got so much ability he can be what he wants. He has to get a little bit stronger, but that ability will take him through."
Lining up on the other side of the pitch was Thierry Henry, who broke into the Monaco first team at the age of 17. Henry had to deal with the same pressure and weight of expectation Zelalem is currently going through.
"It's difficult for me to have any sympathy because I started at 17 and if you're good you have to handle it," said the 36-year-old French striker. "That's just my opinion."
On Zelalem's performance, Henry didn't have much to take away from the youngsters first half, but knows how he can play when he is fully fit and not in the beginning stages of preseason.
"It's difficult. They're in preseason. I've been on the other side. I know exactly how it is when you come from like maybe 10 days of  hard work and you're not there yet. If you see us play in Orlando, we're not that fresh," Henry said. "He's a good player. I've seen him when he's ready and fit – kind of not there yet and it's difficult to judge."
Wilshere believes Zelalem will be around the first team. If the teenager doesn't go on loan, he most likely will feature in the domestic cup competitions.
"He's going to be in and around it. He was in and around it last year. He made his debut," he said. "He's still really young so you have to give him a chance to develop physically and he is going to be training with players of high quality every week. He's only going to improve."
As Zelalem's career continues, the anticipation to see if he develops into the top creative midfielder he is tipped for isn't going anywhere. Same with where he will play his international soccer, until he finally announces his decision.
"They're both great countries. The U.S. is on the rise [and] Germany's already a great country. So whichever country I choose, it will be a good choice," said Zelalem.