Fullerton Rangers (Calif.) rocked by scandal as former treasurer charged with embezzling nearly $200,000
Respected Southern California youth club Fullerton Rangers has been rocked by scandal this week, as Laura Zellerbach, the club's former volunteer treasurer and a parent of at least one Rangers player, was arrested Wednesday and charged with embezzling as much as $192,000 from the club's coffers.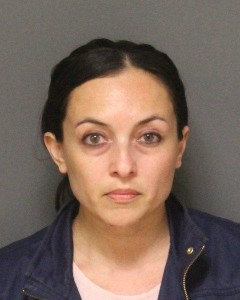 A Fullerton Police Department spokesperson told media that Zellerbach, 41, has been accused of money laundering, forgery of records, grand theft, misappropriation of property, and embezzlement, adding up to 26 counts in all.
The arrest follows on from a complaint filed by the club last May alleging that she embezzled some $30,000 in club funds.
+READ: Bruce: Five calls to action for youth soccer
Club officials told investigative outlet VoiceofOC.com last month that Zellerbach agreed to a confidential civil court settlement last fall, but declined to provide specifics.
Zellerbach served as treasurer from 2012-14, during which time the non-profit club spun off a for-profit entity called Rangers Academy, LLC, to provide higher-level skills training for younger players ages 5-8 seeking preparation for the club's elite competitive teams in older age groups. That arrangement has come under suspicion and Rangers director of coaching Jimmy Obleda told Voice of OC that the for-profit academy will be dissolved and its structures re-integrated into the club.
"We thought we weren't doing anything wrong," said Obleda, who is also an outspoken and well-respected coach. "We were actually trying to do the right thing."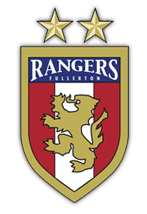 According to IRS documents, Rangers reported gross income receipts of $978,976 in 2013, the most recent year for which such records are available, and generally spend about $900,000 of it annually, mostly on coaches' wages and training costs.
With a history dating back to 1966, Rangers are one of the most storied youth clubs in the United States. The club has won two US Youth Soccer national championships (via the Rangers B96 White squad pictured above), boasts major tournament successes in top events like Surf Cup and Dallas Cup and has produced many talented players over the years. Currently it's home to some 2,000 players on around 170 teams ranging from the Under-5 to U-19 age groups.
+READ: Fullerton Rangers' Jimmy Obleda calls out poaching: "Big academy clubs fish by net"
Meanwhile, Rangers are also under investigation by the city of Fullerton, which has requested documentation to prove that at least 80 percent of the club's players are Fullerton residents, a threshold which provides discounted rates and preferential access to city-owned fields. The use of those fields by Rangers' for-profit academy entity would also violate those terms.
"We told them in no uncertain terms that we want to protect our kids and we want to make sure the (club) is being run in such a way that it is functioning in good faith as they agreed to," Fullerton Mayor Jennifer Fitzgerald, herself a mother of two Rangers players, told the Orange County Register.
"I'm very concerned that they're using fields they told us were for a nonprofit when they're actually using them for a for-profit company to make money."