Four previously unranked teams enter Boys Fall 2022 High School Top 25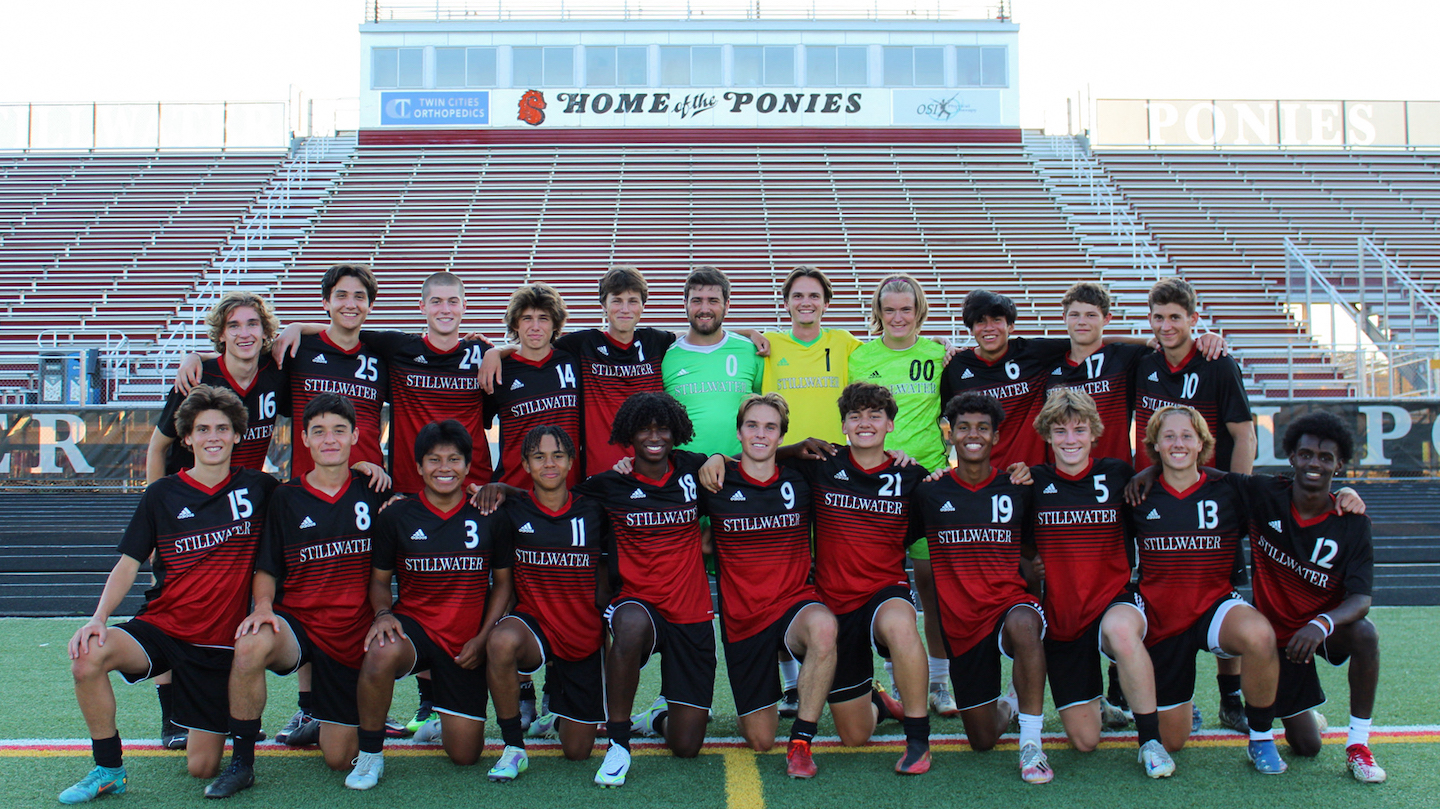 KANSAS CITY, Mo. – St. Benedict's Prep (Newark, N.J.) and Bearden (Knoxville, Tenn.) take top spots again this week on the United Soccer Coaches fall high school boys' and girls' soccer rankings, the association announced. St. Benedict's Prep (Newark, N.J.) held on to the top spot on the boys' poll, followed by Calvert Hall (Baltimore, Md.) moving into second, and St. Ignatius (Cleveland, Ohio) falling to third. Rounding out the Top 5 is Scarsdale (Scarsdale, N.Y.) in the fourth spot and York (Elmhurst, Ill.) claiming fifth.
Four teams that were previously in the 'Receiving Votes' category now occupy the final four spots in the Top 25: Stillwater Area (Oak Park Heights, Minn.), Scarborough (Scarborough, Maine), Elgin (Elgin, Ill.) and Frederick Douglass (Lexington, Ky.).
(Pictured Above: Minnesota's Stillwater Area High School jumps from the 'Receiving Votes' category into the No. 22 spot this week)
FALL BOYS – NATIONAL – POLL 6 – OCTOBER 11, 2022
| Rank | School | Prev | W-L-T |
| --- | --- | --- | --- |
| 1 | St. Benedict's Prep (Newark, N.J.) | 1 | 8-0-0 |
| 2 | Calvert Hall (Baltimore, Md.) | 4 | 15-0-1 |
| 3 | St. Ignatius (Cleveland, Ohio) | 2 | 12-2-0 |
| 4 | Scarsdale (Scarsdale, N.Y.) | 3 | 13-0-0 |
| 5 | York (Elmhurst, Ill.) | 5 | 14-0-3 |
| 6 | Needham (Needham, Mass.) | 6 | 9-0-1 |
| 7 | Valor Christian (Highlands Ranch, Colo.) | 8 | 10-0-1 |
| 8 | Troy (Troy, Mich.) | 13 | 15-1-0 |
| 9 | Seneca Valley (Harmony, Pa.) | 9 | 14-0-1 |
| 10 | Brentwood (Brentwood, N.Y.) | 10 | 9-0-2 |
| 11 | West Lafayette (West Lafayette, Ind.) | 11 | 19-0-1 |
| 12 | Timberline (Boise, Idaho) | 12 | 14-0-2 |
| 13 | Charleston Catholic (Charleston, W.Va.) | 14 | 16-0-1 |
| 14 | Detroit Central Catholic (Novi, Mich.) | 21 | 16-1-3 |
| 15 | Trumbull (Trumbull, Conn.) | 15 | 9-0-0 |
| 16 | Rock Bridge (Columbia, Mo.) | 24 | 15-1-0 |
| 17 | Martin Luther King, Jr. (New York, N.Y.) | 18 | 12-0-0 |
| 18 | Seton Hall Prep (West Orange, N.J.) | 17 | 10-2-0 |
| 19 | St. Xavier (Louisville, Ky.) | 19 | 18-1-3 |
| 20 | Carmel Christian (Mathews, N.C.) | 20 | 11-1-0 |
| 21 | Palo Verde (Las Vegas, Nev.) | 22 | 11-0-1 |
| 22 | Stillwater Area (Oak Park Heights, Minn.) | RV | 15-1-0 |
| 23 | Scarborough (Scarborough, Maine) | RV | 10-0-0 |
| 24 | Elgin (Elgin, Ill.) | RV | 15-0-3 |
| 25 | Frederick Douglass (Lexington, Ky.) | RV | 15-0-4 |
Records shown are through games of Oct. 9, 2022
Also receiving votes: Garden City (Garden City, N.Y.), William Hall (West Hartford, Conn.), Conestoga (Berwyn, Pa.), Centennial (Las Cruces, N.M.), Caravel Academy (Bear, Del.), Rockhurst (Kansas City, Mo.), Maple Grove (Maple Grove, Minn.), Amityville (Amityville, N.Y.), Western Reserve Academy (Hudson, Ohio), Kearny (Kearny, N.J.), St. Christopher's School (Richmond, Va.), Saint John's (Shrewsbury, Mass.), Boise (Boise, Idaho), New Trier (Winnetka, Ill.), Brookfield East (Brookfield, Wis.), Clarence (Clarence, N.Y.), Christian Brothers (Lincroft, N.J.), George Washington (Charleston, W.Va.), Jesuit (Portland, Ore.)