Former Episcopal High School soccer player, coach Abel 'Shadow' Sebele passes away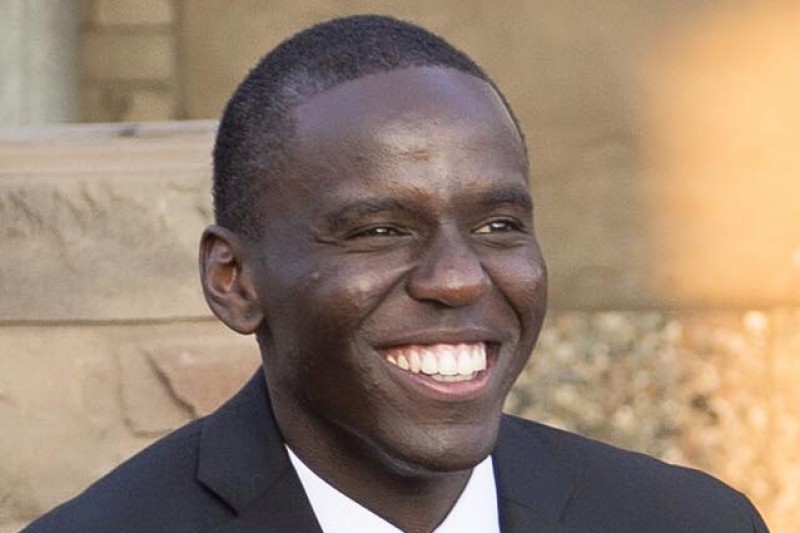 (Via Episcopal High School) – Former Episcopal High School (Alexandria, VA) soccer player and assistant coach Abel "Shadow" Sebele of Bulawayo, Zimbabwe passed away on January 7 in San Diego, Calif.
A memorial service will take place at Episcopal High School in Callaway Chapel on Sunday, Jan. 17, 2016, at 2:30 p.m., with a reception to follow. Friends and former soccer teammates are invited to participate in the Shadow Sebele Tribute Match in his honor at 10:30 a.m. the same day in Hummel Bowl.
As a child in Zimbabwe, Shadow earned his nickname because of the way he followed his older brother everywhere. In 2005, Shadow enrolled at Episcopal, where he was embraced by his host parents, Doug and Diane Kehlenbrink. At EHS, Shadow ran track and was a member of the indoor 4×400 state record-holding relay team. He was also a captain of the soccer team, including the 2009 state championship team. In soccer, he holds the EHS record for single season goals (31) and assists (23), and he remains Episcopal's all-time leading scorer, with 70 goals in 71 games.
At EHS and later at West Virginia University, Shadow was mentored by Gift Maworere '06, and he in turn helped guide Schillo Tshuma '12 as Schillo transitioned from Zimbabwe to life in America. As an alumnus, Shadow returned to The Holy Hill to join the boys' soccer coaching staff as an assistant coach for the 2014 and 2015 seasons, preparing the team for a conference championship in 2014 and a state semifinal appearance in 2015.
After Episcopal, Shadow attended WVU, where he was a midfielder for the Mountaineers, scoring 14 goals and executing the second highest number of assists (25) in program history. Shadow graduated from WVU in 2012 with a bachelor's degree in sports management. He went on to play for the Des Moines Menace of the USL Premier Development League, the indoor Wichita B-52s, and then the outdoor Wichita team in the National Premier Soccer League. For FC Wichita, he was the club's first captain, he scored the first goal in team history, and now his #18 jersey will be the first to be retired, according to the club's Facebook page. In 2015, Shadow joined the San Diego Sockers, a professional indoor soccer team. The Sockers will honor Shadow with a moment of silence prior to their game this Sunday, Jan. 17, and the team will wear memorial patches bearing his #18 for the remainder of the season.
EHS Varsity Soccer Coach Rick Wilcox says, "I am so blessed to have had the privilege of knowing Shadow Sebele first as an amazing student athlete who courageously embarked on an American adventure and enriched the lives of so many Episcopal teammates and classmates, and more recently as a coaching colleague and good friend. Shadow was an inspiration on the field and an incredible friend to so many off the field. He was embraced by every community he played in because of his humble nature and his warm and loving personality."
Shadow is survived by his mother and father, Simo Moyo and Ezekiel Dlubhe Sebele; two sisters, Yekelani and Steffinah; two brothers, Ndumiso and Sabelo; his EHS guardians, Doug and Diane Kehlenbrink; and their son, Peter '08.
A GoFundMe page has been set up to support the transportation of Shadow's body to his family's home in Zimbabwe, a traditional funeral service at his final resting place, and any other costs the Sebele family might incur.
A fund is also being established by EHS alumni to honor Shadow's memory.