Five players with Real Salt Lake affiliations called to U.S. U-20 camp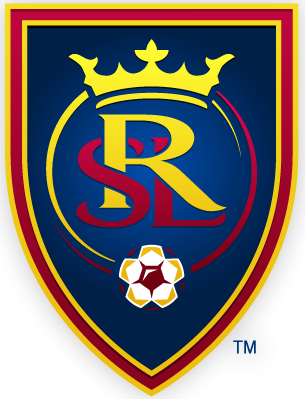 SANDY, Utah (Via Real Salt Lake) – United States Under-20 National Team Head Coach Tab Ramos named his 20-man roster for January Camp in Carson, California, and he chose three players from Real Salt Lake and two additional alums from the Real Salt Lake-Arizona Academy.
DF Justen Glad, MF Danilo Acosta and MF Sebastian Saucedo all earned call-ups for the camp, which runs from January 15-23. In addition, University of New Mexico DF Aaron Herrera and Liverpool FW Brooks Lennon, also products of the RSL-AZ Academy, was called in to make four players with RSL ties to make the roster.
"This is another great opportunity for our young players to get experience on the international level and help them get ready for the 2017 season," Real Salt Lake General Manager Craig Waibel said. "First and foremost, this is a huge year for the U-20s and to have so much involvement from our organization is a great point of pride for us. It again speaks volumes of the efforts of Martin Vasquez and his staff at the Academy and to the coaching staff with RSL and the Monarchs who have worked so closely with these players over the last few years."
Glad had a breakout season for RSL in 2016, earning the club's Defensive Player of the Year honors after featuring in 28 games for RSL, giving him 35 appearances in his MLS career. His year was highlighted by his first career MLS goal on April 2 in a 2-1 win at Sporting Kansas City and he finished the year with two goals and one assist. For the second straight year, he was also featured in the MLS Homegrown Game.
Acosta played much of his first professional season on loan with Real Monarchs SLC, logging 18 appearances for the USL club. He also played 10 matches for the U.S. U-20 National Team and was invited to play in the 2016 MLS Homegrown Game.
Saucedo spent the season on loan to Veracruz in Mexico's Liga MX, scoring his first professional goal in a Copa MX match. For the U.S. U-20s, he scored three goals in seven matches in 2016.
Herrera, who graduated from the RSL-Arizona Academy in 2015, played 22 matches in his sophomore season at the University of New Mexico. With two goals and two assists, the defender helped the Lobos back to the NCAA Tournament.
Lennon also graduated from the RSL-Arizona Academy in 2015 and moved to England, where he has played with Liverpool's reserves.
"We are very excited to be getting closer to competing for a U-20 World Cup spot," Ramos said. "We are now working with players within our core group of 35, and I am confident that with the hard work during this camp we will be closer to achieving our goals."
The team's final meeting before heading to Costa Rica will be a training camp in Orlando, Florida from Jan. 31-Feb 10. The first game for the United States at the 2017 CONCACAF U-20 Championship is set to kick off on Saturday, Feb. 18 against Panama.