First NCAA Men's Soccer Top 25 Rankings unveiled after Week 1 of 2022 season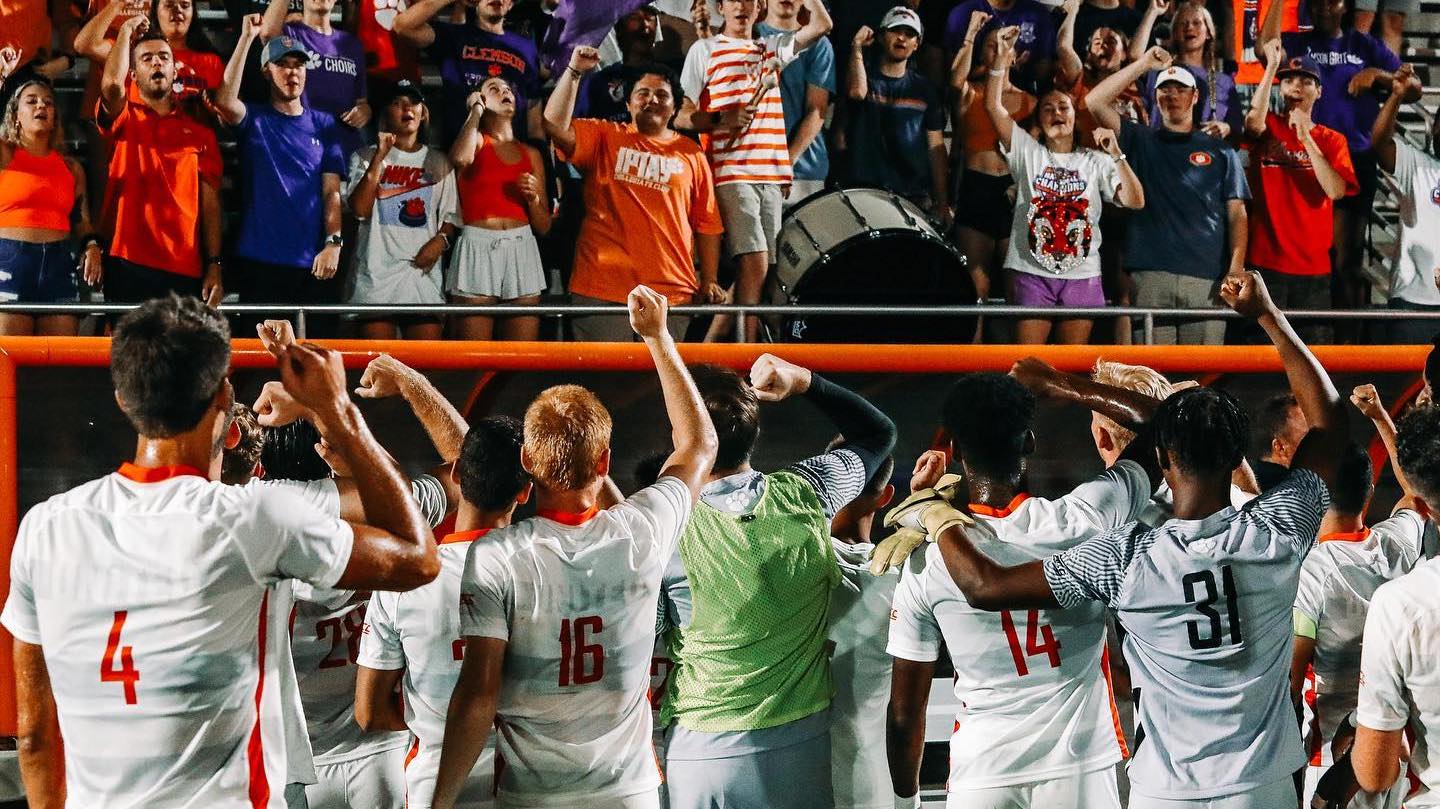 KANSAS CITY, Mo. – United Soccer Coaches released the association's latest NCAA Division I Men's and Women's soccer rankings.
In the first NCAA Division I men's soccer rankings of the regular season, Clemson leads the polls in No. 1, followed by University of Pittsburgh in No. 2, and Stanford in No. 3. Rounding out the Top 5 is UCLA in fourth and Wake Forest in fifth.
United Soccer Coaches college rankings, released every Tuesday during the regular season, are an indicator of the week-to-week status of qualified programs and in no way should be used as a guide or indicator of eligibility for championship selection. To be eligible for consideration in United Soccer Coaches college rankings, a school must be a member of the United Soccer Coaches College Services Program.
NATIONAL – POLL 1 – AUGUST 30, 2022
| Rank | School | Prev | 1st Votes | Total Points | W-L-T |
| --- | --- | --- | --- | --- | --- |
| 1 | Clemson University | 1 | 7 | 199 | 2-0-0 |
| 2 | University Of Pittsburgh | 7 | 1 | 187 | 2-0-0 |
| 3 | Stanford University | NR | 0 | 160 | 2-0-0 |
| 4 | UCLA | 23 | 0 | 145 | 2-0-0 |
| 5 | Wake Forest University | 15 | 0 | 139 | 2-0-0 |
| 6 | University Of Kentucky | 8 | 0 | 133 | 2-0-0 |
| 7 | Creighton University | NR | 0 | 131 | 2-0-0 |
| 8 | University Of Washington | 3 | 0 | 127 | 2-0-0 |
| 9 | University of Maryland | 20 | 0 | 121 | 1-0-1 |
| 10 | Oregon State University | 5 | 0 | 111 | 1-0-1 |
| 11 | Marshall University | 14 | 0 | 96 | 1-1-0 |
| 12 | Charlotte | NR | 0 | 93 | 2-0-0 |
| 13 | University Of North Carolina | 24 | 0 | 91 | 2-0-0 |
| 14 | University Of Akron | NR | 0 | 85 | 2-0-0 |
| 15 | Syracuse University | NR | 0 | 84 | 2-0-0 |
| 16 | University Of Tulsa | 11 | 0 | 82 | 1-0-0 |
| 17 | Duke University | 12 | 0 | 74 | 2-0-0 |
| 18 | West Virginia University | 6 | 0 | 71 | 1-1-0 |
| 19 | Georgetown University | 2 | 0 | 64 | 0-1-1 |
| 20 | University Of Denver | NR | 0 | 62 | 2-0-0 |
| 21 | Indiana University | 13 | 0 | 54 | 0-1-0 |
| 22 | University of Notre Dame | 4 | 0 | 40 | 1-1-0 |
| 23 | Lipscomb University | NR | 0 | 33 | 2-0-0 |
| 24 | Loyola Marymount University | NR | 0 | 28 | 2-0-0 |
| 25 | Missouri State University | 19 | 0 | 27 | 1-0-1 |
Records shown are through games of Aug. 28, 2022
Also receiving votes: University of North Carolina-Greensboro (23), Butler University (19), University of California Santa Barbara (18), University of Louisville (18), University of Vermont (16), University of Dayton (14), University of Portland (13), Florida International University (10), Campbell University (9), University of Maryland-Baltimore County (9), Loyola University Maryland (6), Hofstra University (4), Liberty University (3), Loyola University Chicago (1)