Final Boys and Girls Spring High School Rankings unveiled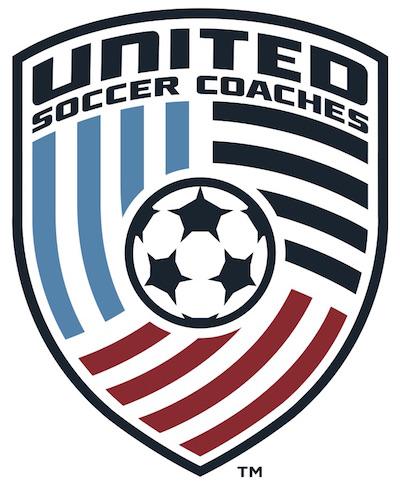 KANSAS CITY, Mo. – United Soccer Coaches and USA TODAY High School Sports released today the final regional and national polls in the USA TODAY/United Soccer Coaches Super 25 Rankings for boys and girls high school soccer in the spring season.
Eighteen new teams joined the rankings in the final week with the top teams in both polls remaining the same.
Alabama State Champion Vestavia Hills (Vestavia Hills, Ala.) sits in the top spot in the girls' rankings with a 23-0-0 record. Novi (Novi, Mich.) was second, finishing with a 26-0-1 mark, while Yorktown (Arlington, Va.), J.L. Mann (Greenville, S.C.) and Grandview (Aurora, Colo.) rounded out the top five.
Georgia State Champion Dalton High School from Dalton, Ga. finished the season with a 23-0-0 record and is atop the boys' poll. Jenks (Jenks, Okla.) remained at No. 2 for the fourth straight poll after finishing with an 18-0-0 mark. Lambert (Suwanee, Ga.) was at No. 3 with Wando (Mount Pleasant, S.C.) fourth and The Westminster Schools (Atlanta, Ga.) fifth.
Each poll had nine new teams entering the top 25 in the final rendition for the spring season.
Boys: CLICK HERE for the Spring Boys High School Rankings
Girls: CLICK HERE for the Spring Girls High School Rankings
SPRING BOYS – NATIONAL – LAST POLL – JUNE 18, 2019
| Rank | School | Prev | W-L-T |
| --- | --- | --- | --- |
| 1 | Dalton (Dalton, Ga.) | 1 | 23-0-0 |
| 2 | Jenks (Jenks, Okla.) | 2 | 18-0-0 |
| 3 | Lambert (Suwanee, Ga.) | 4 | 22-1-0 |
| 4 | Wando (Mount Pleasant, S.C.) | 3 | 27-2-1 |
| 5 | The Westminster Schools (Atlanta, Ga.) | 5 | 21-1-1 |
| 6 | Omaha South (Omaha, Neb.) | 6 | 21-1-0 |
| 7 | South Lakes (Reston, Va.) | NR | 21-1-0 |
| 8 | Waukee (Waukee, Iowa) | 11 | 17-0-0 |
| 9 | Bearden (Knoxville, Tenn.) | NR | 21-3-0 |
| 10 | McIntosh (Peachtree City, Ga.) | 12 | 19-3-1 |
| 11 | Puyallup (Puyallup, Wash.) | NR | 20-2-0 |
| 12 | Springdale (Springdale, Ark.) | NR | 18-2-0 |
| 13 | Starr's Mill (Fayetteville, Ga.) | 20 | 19-3-1 |
| 14 | Lakeside Atlanta School (Atlanta, Ga.) | 19 | 18-2-3 |
| 15 | Clover (Clover, S.C.) | 9 | 26-2-0 |
| 16 | Lakeside (Seattle, Wash.) | NR | 17-0-5 |
| 17 | Creighton Prep (Omaha, Neb.) | 17 | 19-3-0 |
| 18 | Union (Tulsa, Okla.) | 21 | 13-3-0 |
| 19 | Dutch Fork (Irmo, S.C.) | 14 | 17-2-0 |
| 20 | Mount Si (Snoqualmie, Wash.) | 24 | 17-3-0 |
| 21 | Evangelical Christian School (Memphis, Tenn.) | NR | 18-0-3 |
| 22 | Brighton (Salt Lake City, Utah) | NR | 18-1-0 |
| 23 | Mills Godwin (Richmond, Va.) – [] | NR | 18-3-0 |
| 24 | Worland (Worland, Wyo.) | NR | 18-0-0 |
| 25 | Gainesville (Gainesville, Ga.) | 25 | 18-3-1 |
SPRING GIRLS – NATIONAL – LAST POLL – JUNE 18, 2019
| Rank | School | Prev | W-L-T |
| --- | --- | --- | --- |
| 1 | Vestavia Hills (Vestavia Hills, Ala.) | 1 | 23-0-0 |
| 2 | Novi (Novi, Mich.) | 3 | 26-0-1 |
| 3 | Yorktown (Arlington, Va.) | 16 | 24-0-1 |
| 4 | J.L. Mann (Greenville, S.C.) | 7 | 27-1-0 |
| 5 | Grandview (Aurora, Colo.) | 5 | 17-2-1 |
| 6 | St. Dominic (O'Fallon, Mo.) | 24 | 26-3-1 |
| 7 | Colorado Academy (Lakewood, Colo.) | 12 | 19-1-0 |
| 8 | Heritage (Wake Forest, N.C.) | NR | 20-3-0 |
| 9 | Millard West (Omaha, Neb.) | 9 | 18-1-0 |
| 10 | North Gwinnett (Suwanee, Ga.) | 15 | 18-3-0 |
| 11 | Pinecrest (Southern Pines, N.C.) | 2 | 26-1-1 |
| 12 | Blue Valley West (Stillwell, Kan.) – [] | NR | 17-3-1 |
| 13 | Naperville North (Naperville, Ill.) | NR | 15-5-1 |
| 14 | Lambert (Suwanee, Ga.) | 18 | 22-1-0 |
| 15 | Bryant (Bryant, Ark.) | NR | 18-2-0 |
| 16 | Marian (Bloomfield Hills, Mich.) | NR | 18-1-0 |
| 17 | T.C. Williams (Alexandria, Va.) | 23 | 22-1-0 |
| 18 | Liberty (Liberty, Mo.) | NR | 23-2-0 |
| 19 | Parkview (Lilburn, Ga.) | 22 | 22-2-0 |
| 20 | Albemarle (Charlottesville, Va.) | NR | 22-1-0 |
| 21 | Norman North (Norman, Okla.) | 20 | 15-4-0 |
| 22 | Barrington (Barrington, Ill.) | 8 | 22-2-1 |
| 23 | Arapahoe (Centennial, Colo.) – [] | 19 | 15-4-1 |
| 24 | Oregon (Oregon, Wis.) | NR | 17-0-2 |
| 25 | Rocky Mountain (Fort Collins, Colo.) | NR | 13-5-1 |