FC Dallas, Lower Merion SC 19U Boys advance to USYS National Championships semifinals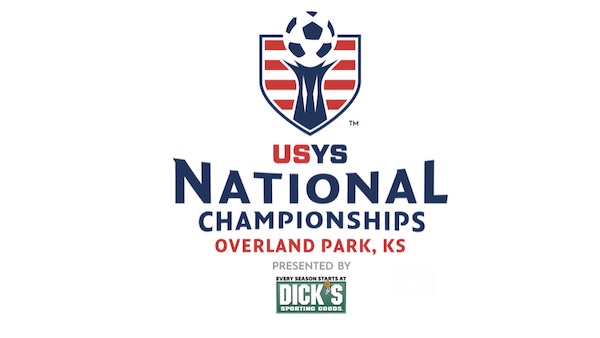 Every team in the US Youth Soccer National Championships 19U Boys Group A came into the final day of group play tied at three points apiece leaving the group completely open.
LMSC went down early when Jared DuBose walked-in on the defense untouched and buried his chance from the center of the box just two minutes into the game to give McLean an early lead. Dubose scored of his second of the game in the 26th minute as he got in 1v1 and pinged a shot by the goalkeeper from close range.
McLean's, 2-0, halftime lead started disappearing in the second half as LMSC started fighting its way back into the game. After a couple deflected passes in the box in the 56th minute, Alex Kades cleaned up a loose ball in front of the net to cut the lead in half. Needing at least a tie to give itself a chance to advance, LMSC found its equalizer in the 80th minute. A long cross-field ball found the feet of Kades who then hit a cutback pass to Touey who finished his one-time chance to equalize.
The LSMC defense held strong to earn the, 2-2, tie and the important point.
In the other game, FC Dallas Youth 00 (TX-N) did its part to clinch a spot in the semifinals with a tight, 1-0, win over Ohio Premier (OH-S).
"This event has us playing against the best teams in the nation, "said FC Dallas Chris Che. "It's a privilege for us and we're very proud to be here. This team works together, and we don't have any superstars. We have players that come in and support each other and try to get the job done."
The completion shows, as the two teams entered into the half scoreless. FC Dallas finally broke the deadlock in the 56th minute as Joseph Nelson hit a long searching dead-ball into the box that got knocked down in front of net. The ball bounced down to Derek Norsworthy who settled the loose-ball and then hit a left-footed strike beyond the keeper.
Ohio Premier had a great chance late but FC Dallas' goalkeeper, Andres Quevedo, palmed the stinging shot from outside the box over the top of the goal. FC Dallas held off the OP rush at the end to earn the victory.
"It was a great game and we grinded out a tough result," said FC Dallas goalkeeper Andres Quevedo. "It would be a dream come true [to win the National Championship]. It's our first time here and it's always a pleasure to represent our team and our club."
With the two results, FC Dallas tops the 19U Boys Group A with LMSC finishing in second place.