FC Cincinnati acquires American winger Joe Gyau from German club MSV Duisburg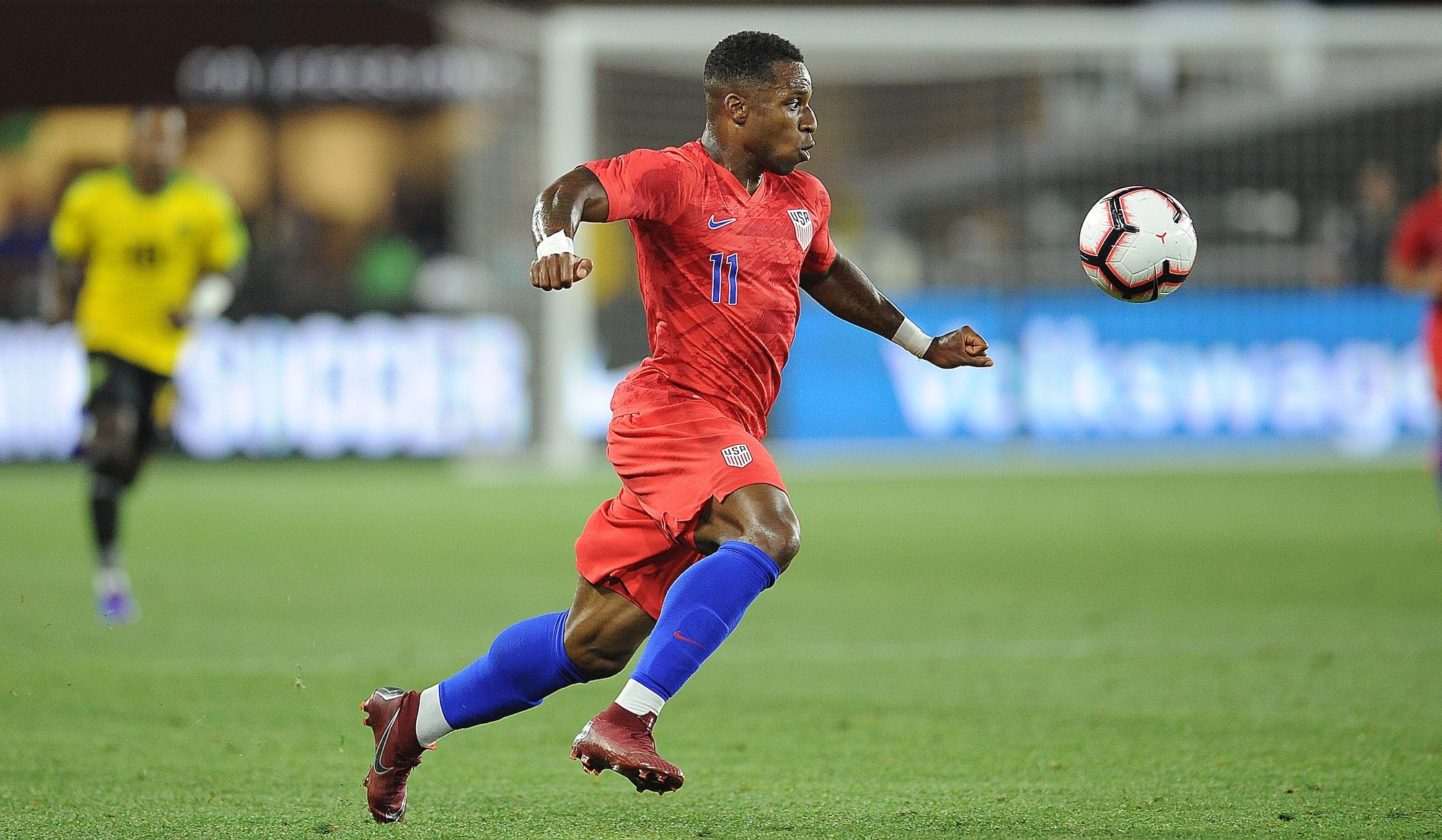 CINCINNATI – FC Cincinnati have acquired winger Joseph-Claude "Joe" Gyau (pronounced JOUW) from German Dritte Liga side MSV Duisburg in a transfer that was completed ahead of the close of the MLS secondary transfer window yesterday.
Gyau, 26, comes to FC Cincinnati after spending the entirety of his nine-year professional career in Germany with TSG Hoffenheim (2011-14), FC St. Pauli (2012-13), Borussia Dortmund (2014-16), SG Sonnenhof Großaspach (2017-18) and MSV Duisburg (2018-19). In 2018-19, Gyau made 20 appearances for MSV Duisburg, including seven starts, while scoring two goals and adding an assist.
"We are delighted to welcome Joe to FC Cincinnati," FC Cincinnati General Manager Gerard Nijkamp said. "We feel his ability and pace are a good fit for our style of play and he will provide another attacking option on our roster."
The Silver Spring, Md., native has made a combined 172 appearances, including 118 starts, has scored 21 goals and added 13 assists in nine professional seasons. Additionally, he has earned three caps with the United States Men's National Team dating back to 2014.
Gyau's professional career began in 2011 when he signed for Bundesliga side TSG Hoffenheim. The midfielder made a combined 71 appearances, scored 10 goals and added six assists with Hoffenheim, Hoffenheim II and the Hoffenheim U-19s from 2011-14. The midfielder made his first-ever Bundesliga appearance on April 26, 2014.
Following the conclusion of the 2013-14 season, Gyau moved to Borussia Dortmund. The winger made a combined 13 appearances and scored two goals with Borussia Dortmund and Borussia Dortmund II from 2014-16.
In January 2017, Gyau completed a move to Sonnenhof Großaspach, where he experienced regular playing time after missing significant time with injuries during the previous two seasons. Gyau made a combined 50 appearances with Sonnenhof Großaspach from 2017-18, scoring six goals and collecting five assists.
After making two appearances for the U.S. Men's National Team in 2014, Gyau returned to the pitch on the international stage earlier this year, when the USMNT hosted Jamaica on June 5 in an international friendly prior to the 2019 Concacaf Gold Cup.
Transaction: FC Cincinnati acquire midfielder Joseph-Claude Gyau from MSV Duisburg on Aug. 7, 2019.
JOSEPH-CLAUDE GYAU
Pronunciation: JOUW
Position: Midfielder
Height: 5-9
Weight: 165
Birthdate: Sept. 16, 1992
Birthplace: Tampa, Fla.
Hometown: Silver Spring, Md.
Last Club: MSV Duisburg (GER)
Nationality: United States
MLS Roster Status: Domestic Player
Twitter: @36finest
How Acquired: Transfer from MSV Duisburg (GER) on Aug. 7, 2019