FA Euro Academy launches satellite Super Y League program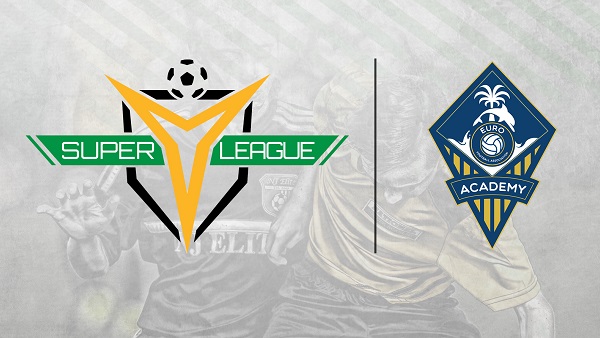 TAMPA, Fla. (Via Super Y League) – FA Euro Academy has agreed to expand their presence as a Super Y League club by launching a new satellite program in the 2018 season. The club, which already operates as a member in New York, will join the Southeast Division and will be based out of a year-round complex in the Sarasota, Florida area.elli
"We're thrilled to have FA Euro grow their partnership with us into the Florida area, "said Dominic Colarusso, the USL's Associate of Business Development. "The Super Y League has enjoyed a highly-productive relationship with FA Euro and we look forward working with them to expand their services with a new outlet for continued player development."
FA Euro Academy is a European-style soccer academy that aims to develop players of all ages to compete at the collegiate and professional levels. Currently operating in New York and Sarasota, Florida, FA Euro Academy is a student-athlete residency program where players will receive both a state-of-the-art education and a training curriculum aimed at preparing them physically and mentally to become leaders on and off the field.
+READ: USL Cup to be nationally televised on ESPNU for second straight year
"When we decided to expand the club's outreach and create an Academy in Sarasota, one of our primary objectives was to emulate the same player development model as our New York base," said FA Euro Academy Executive Director Marco Balsamo. "The Super Y is the perfect fit for us, as we've had a long, storied and collaborative relationship with the league. We feel that the league shares the same ambitious vision of offering players a proper pathway from the youth to the professional level. We are excited to be in Sarasota, a new area for us, right in the Super Y League's backyard and we want to make an immediate impact."
FA Euro Academy's Sarasota program becomes the second new club announced for the 2018 season, joining CUSA Crew SC, and will compete in the Southeast Division. They join 13 Florida clubs in the Super Y League, including nearby teams such as Pinellas County United SC, Florida SC, Braden River SC, Lakeland FC, and Tampa Bay United SC.
"I am extremely excited to spearhead the new FA Euro Academy program and to bring the Super Y League here in Sarasota," said Academy Technical Director Ferdinando de Matthaeis. "We want to replicate the same success our New York sector found with the Super Y. I am sure FA Euro Academy will contribute to the league's growth and we are committed to helping developing soccer in the U.S."
"FA Euro Academy is a unique concept because it's not only a local club, but a scholastic institution where youngsters from around the world come to study," added FA Euro President Joe Balsamo. "It's a great mix of student-athletes from all backgrounds who share one common passion of soccer. The fact that we are able to offer players of all ages an education and a constructive environment to play whether it be the Super Y or PDL in New York gives us great satisfaction. We are thrilled to be able to a part of the Super Y League and to have two clubs in two vastly varying markets participating is a testament to our commitment to offering something different."