ENYYSA puts partnership with TeamSnap on hold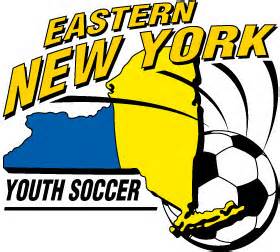 The Eastern New York Youth Soccer Association (ENYYSA) has put its previously announced partnership with club management app TeamSnap on hold.
After publicizing the partnership on Tuesday, May 7, the ENYYSA said today that the partnership is temporarily on hold, stating: "We value our relationship and look forward to sharing additional information with our membership when it is available."
See below for the initial press release from Tuesday about the partnership:
TeamSnap Scores New Partnership With New York's Largest Soccer Association
May 7, 2019 – TeamSnap, the household name in integrated sports management, announced today it has partnered with Eastern New York Youth Soccer Association (ENYYSA), the state's largest organization for competitive and recreational youth soccer.
The new partnership makes TeamSnap the official club and team management app of ENYYSA. The association spans across Manhattan, Queens, Brooklyn, Staten Island, the Bronx, Long Island, Westchester and parts of upstate New York.
"This is an exciting new partnership for ENYYSA that will help us to further support our member leagues coaches and managers," said Richard Christiano, President of Eastern New York Youth Soccer Association. "Many of our coaches are already using TeamSnap. This new partnership is a win for all of our leagues and will allow our volunteers, coaches and trainers to focus on the development of our players and growing the game across Eastern New York."
TeamSnap's innovative sports management technology will be the preferred platform for ENYYSA leagues and teams delivering integrated solutions for communication, scheduling, website creation and hosting.
As the industry leader, TeamSnap supports more than 20 million users and 2 million unique teams across 100 different sports. ENYYSA is the latest major sports partnership for TeamSnap. The company recently announced new partnerships with Minnesota Youth Athletic Services, Rugby NorCal and Softball BC.
"Soccer has been a key driver in the growth of TeamSnap – ranking as the #1 sport for TeamSnap users and teams. It is wonderful to see associations like ENYYSA so committed to encouraging the healthy development of youth soccer players, coaches and administrators," said Greg Ludke, General Manager, Sports Organizations, TeamSnap. "Establishing this partnership with governing bodies such as Eastern New York Youth Soccer Association will simplify the planning and organization that goes into the soccer."
ENYYSA member clubs and leagues can visit TeamSnap for more information on the partnership.