Eighth annual Discovery Cup sees teams from six states, 21 clubs capture championships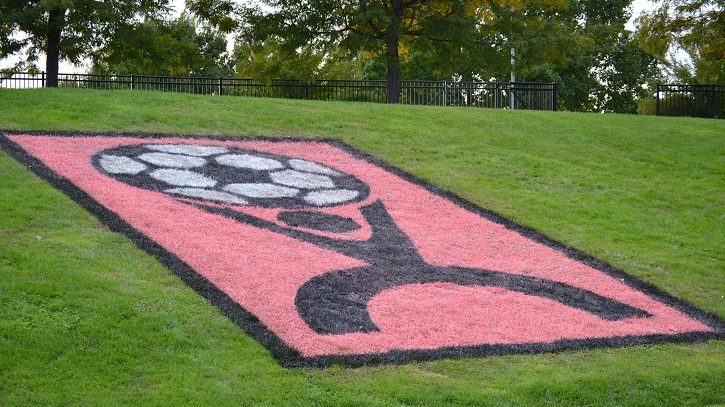 BOYDS, Md. (Via Maryland SoccerPlex) – The Maryland SoccerPlex hosted the 8th Annual Discovery Cup over Columbus Day weekend, with more than 200 girls teams representing over 70 clubs from New York to Florida competing across 28 divisions in age groups ranging from U9-U18.
McLean Youth Soccer was the overall club champion, capturing six titles and finishing as runners up in three other divisions. McLean teams won the U12 Blue, U13 Green, U14 Blue, U14 Gold, U17 Blue and U18 Blue divisions, and advanced to the finals in the U15 Blue, U15 Gold and U17 Blue which was an all-McLean matchup.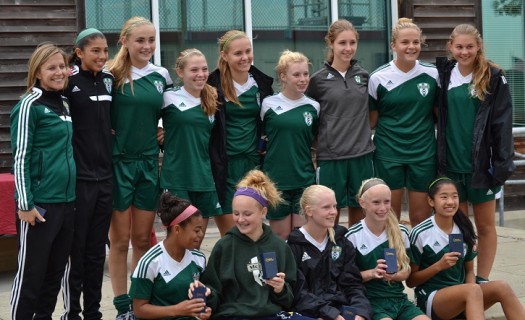 "The Discovery Cup and the SoccerPlex ran a great event, it was great to be here," said coach Marianna Sullivan, whose McLean 99G ECNL team, the No. 4 ranked team in Virginia, finished as runners up to Florida's No. 1 ranked team, Maitland 99/00 Krush Black in the U15 Blue division.
Despite 24 hours of rain leading up to the tournament on Friday, and through most of the morning on Saturday as games were being played, the fields remained in good condition and allowed for every match to be played without a hitch. Within two short hours of the rain stopping, the Bermuda and Kentucky Bluegrass fields had drained and were conducive to a high speed of play.
"I want to thank the SoccerPlex for giving us the opportunity to play on these great fields," said Ellicott City Black coach Albert Oni, whose squad won the U15 Gold Division playing a high-flying brand of soccer with 20 goals scored and none given up. It was their first tournament appearance as a team.
The 2014 edition of the Discovery Cup offered one of the most highly competitive groups of teams to date, with ECNL clubs Albertson SC, Continental FC, Bethesda SC and McLean all being well-represented. Many smaller clubs had excellent tournaments as well, with several championship matches coming down to overtime and even penalty kicks.
One such match was the U14 Red final between FC Virginia United and Pennsylvania West representatives Foothills Frenzy, which saw FCV emerge victorious in a thrilling PK shootout after playing to a scoreless draw.
"It could have gone either way, when it goes to PKs, one team gets a win and the losing team literally did nothing wrong," said FCV coach Cory Hanks at his team's award presentation. "The SoccerPlex is an awesome facility, and playing here is always a pleasure."
Teams from six states representing 21 clubs won championships at the Discovery Cup. See below for a list of Discovery Cup Champions sorted by state.
Virginia
-BRYC '05 Elite (U9 Green)
-Loudoun '04 Red (U10 Blue)
-McLean YS Premier Phoenix Green (U12 Blue)
-LMVSC Patriots Red (U13 Gold)
-McLean YS Pre ECNL (U13 Green)
-McLean YS '00 ECNL (U14 Blue)
-McLean United Green (U14 Gold)
-FC Virginia United (U14 Red)
-SYC Freedom (U16 Gold)
-McLean YS '97 Girls Green (U17 Blue)
-McLean YS ECNL U18 (U18 Blue)
Maryland
-SAC Premier White (U9 Blue)
-Maryland United FC North (U10 Green)
-SMU Blast White Premier (U12 Gold)
-Freedom United (U14 Green)
-Ellicott City Black (U15 Gold)
-Bethesda SC ECNL Impact '98 (U16 Blue)
-Premier SC Spirit (U16 Red)
New York
-Albertson Avalanche (U11 Blue)
-Albertson Fury West (U13 Red)
-Brentwood NPL Freedom '00 (U14 Purple)
Pennsylvania
-Nether United Nightmares (U11 Green)
-Century United East (U12 Green)
-Penn Legacy FC '01 Black (U13 Blue)
-Keystone FC '98G (U16 Green)
Florida
-Florida Kraze Krush 99/00 Black (U15 Blue)
-Florida Kraze Krush 99/00 White (U15 Green)
Delaware
-River SC Elite (U17 Green)