Eighteen teams win titles at U.S. Youth Futsal National Championships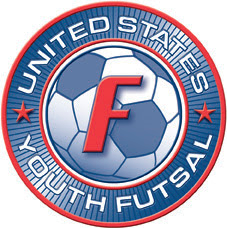 OVERLAND PARK, KAN.
(Via US Youth Futsal)
 – United States Youth Futsal crowned 18 national champions
on Monday
, concluding its four-day, 126-team National Championships with exciting matches and high quality futsal.
"It was the highest level of play in the event's history," said John Sciore, U.S. Youth Futsal's tournament director. "Included were more teams from more states and regions than ever before — with teams from 11 of 19 different states winning titles. It was a true national championship tournament with participants qualifying through the regional championships and teams from all over the country in attendance."
Echoing the growth of teams, the tournament was officiated by 55 referees hailing from 13 states. They were overseen by FIFA Futsal Instructor Ed Marco and FIFA Futsal Referee Shane Butler, representatives of U.S. Soccer.
"The U.S. Youth Futsal National Championships provide a great training ground for U.S. Soccer futsal officials," Marco said. "The quality of play has increased over the past years, which means that the quality of the officiating must keep up or surpass play. From what I observed we had the best group of futsal referees in the event's history."
Four teams captured consecutive titles — City Futsal Fusion (Boys U11), Sporting KC Academy (Boys U18), Long Island Rough Riders (Girls U12) and Futura Pink Panthers (Girls U15). Dallas' City Futsal, Futsal RVA of Richmond and Sporting Kansas City Academy were the only clubs to earn multiple titles with two apiece.
National Championship results:
| | | | | |
| --- | --- | --- | --- | --- |
| Division | Champion |   | Finalist | Score |
| Boys U9 | Futsal RVA (VA) | def. | PST (TX) | 4-3 |
| Boys U10 | Braveheart (TX) 14 | def. | ABK Futsal Academy (MI) | 8-1 |
| Boys U11 | City Futsal Fusion (TX) * | def. | Hotspurs Black (KS) | 5-3 |
| Boys U12 | SLSG IM (MO) | def. | Valeo FC (MA) | 6-4 |
| Boys U13 | Great Lakes FA (OH) | def. | City Futsal Galaxy (TX) | 2-2 (2-1 pk) |
| Boys U14 | Sporting KC Academy (KS) | def. | Ginga Academy (OH) | 4-1 |
| Boys U15 | Five Guys and a Futsal (IL) | def. | Ambassadors (PA) | 4-1 |
| Boys U16 | Samba Black (NH) | def. | Sporting KC Academy (KS) | 6-0 |
| Boys U17 | GSE Futsal Academy (MO) | def. | Five Guys and a Futsal (IL) | 6-5 |
| Boys U18 | Sporting KC Indigo (KS) * | def. | Sporting KC Argyle (KS) | 8-7 |
| Girls U10 | Dallas Kicks Selecao (TX) | def. | KC Fusion Academy (KS) | 3-2 |
| Girls U11 | Futsal RVA (VA) | def. | Sporting Blue Valley Mallorca (KS) | 5-3 |
| Girls U12 | Long Island Rough Riders (NY) * | def. | Solid Futsal (TX) | 4-2 |
| Girls U13 | City Futsal Galaxy (TX) | def. | SportsTutor 02 (KY) | 6-1 |
| Girls U14 | Chicas Locas (CA) | def. | Lou Fusz Elam (MO) | 5-2 |
| Girls U15 | Futura Pink Panthers (MO) * | def. | SportsTutor 00 (KY) | 3-1 |
| Girls U16 | ABK Futsal Academy (MI) | def. | Dream Team FC (MA) | 3-2 |
| Girls U17/18 | SportsTutor 97 (KY) | def. | Club FutsalNH Blitz (NH) | 6-5 |