EDP Soccer Winter 7v7 Outdoor League Recap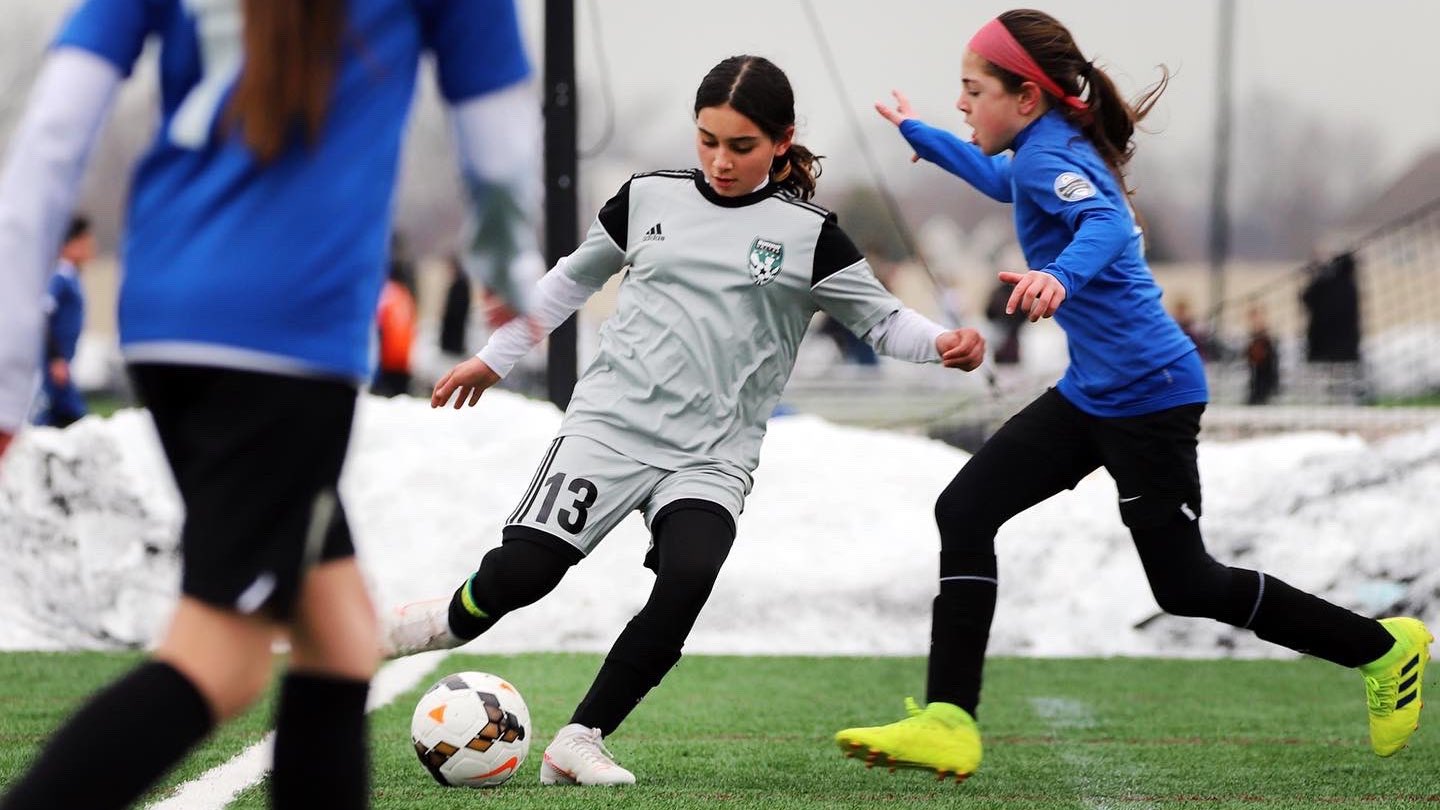 By Evan Unger
EDPSoccer.com
This winter, EDP Soccer held its inaugural Winter 7v7 Outdoor League.
As teams looked for options this winter, EDP Soccer worked with its member clubs to find a solution for those who wanted to play outdoors throughout the winter. The three outdoor turf fields at Iron Peak Sports and Entertainment Complex were used for teams to play 7v7 games over a seven week span.
Simon Collins, EDP Soccer Technical Director commented: "The 7v7 format provided teams the chance for players of all age groups to get more touches, improve decision-making, and help players develop in a controlled environment. By making small tweaks to the games such as kick-ins to replace throw-ins, and substitutions on the fly, we made sure the games were always fast-paced with an emphasis on player development."
The boys divisions included 10U-19U age groups and the girls divisions included 12U-17U age groups. Over 140 teams participated from over 25 clubs.
Among the clubs were: BHYSC, BTSC, Bridgewater SA, CAPS, Den of Lions, Elizabeth YSC, FTSC, Holmdel FC, Hopewell Valley SA, Howell United SA, Ironbound SC, JAE Academy Plainfield, Jersey Crew SC, Jersey Knights SC, NLSA, Old Bridge Girls Soccer, PASCO SC, Princeton FC, PSA National, PSA Princeton, PSA Wildcats, Quick Touch Futbol, SFL, Sporting NJ FC, The Football Academy NJ, Titanes SC and West Morris SC.
As the season came to a close on Sunday, some of the top performances of the season were:
The Football Academy NJ The FA 2012 Boys Black,  J.A.E Academy Plainfield J.A.E. Academy 10, Holmdel FC NJX Monaco, PSA Wildcats Premier '10, Princeton FC United, PSA Wildcats Elite '09, The Football Academy NJ The FA 2010 Boys Black, PSA National '08 Boys, PSA Wildcats Elite Orange '07, CAPS Manchester United 06, CAPS 05 Arsenal, Princeton FC Benfica, Jersey Crew SC Vipers, PSA Wildcats Elite Orange '03, Holmdel FC NJX Dash, CAPS Courage 08, PSA Wildcats Elite '07 Orange, The Football Academy NJ The FA 2006 Girls Black, PSA Princeton Premier '06  and Jersey Knights SC 2004 White Knights.
Neil Clinton, Director of Coaching of The Football Academy of New Jersey, had this to say about the Winter League: "The EDP Winter 7v7 Outdoor League was a great experience for all of our teams this winter. The location, organization and fields were excellent and the flexibility was a huge help during a busy winter season for our club. We look forward to any future events EDP offers at this location."